Foles airs it out to Jeffery 50-yard gain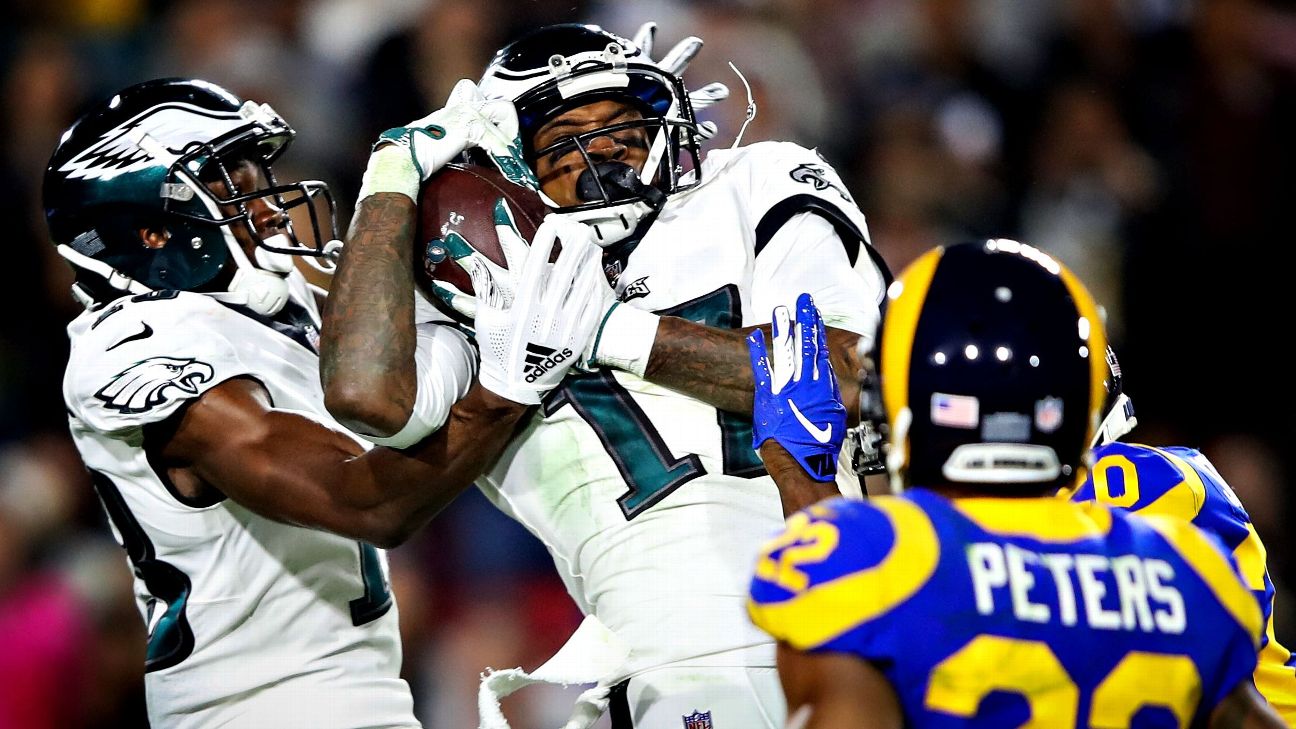 Smallwood runs for 2 TDs in Eagles' win
Wendell Smallwood runs for a pair of red zone touchdowns as the Eagles beat the Rams in Los Angeles.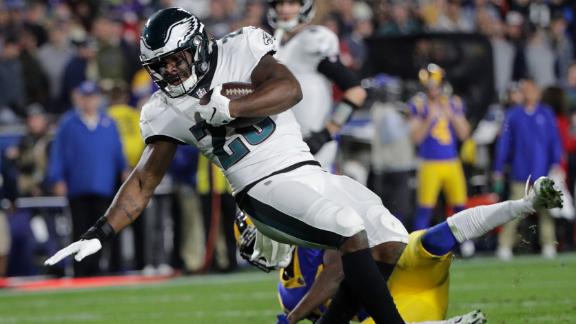 Goff misses target on final play as Eagles hold on
Jared Goff's potential game-tying throw falls incomplete as the Eagles hang on to beat the Rams 30-23.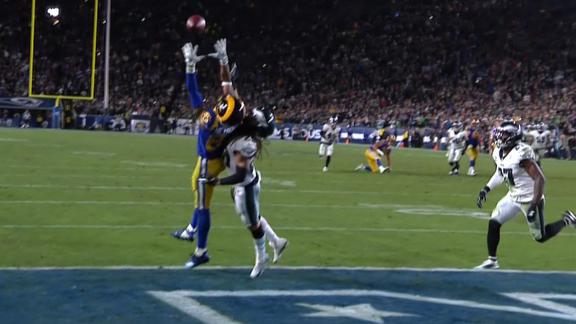 Talib picks off Foles in red zone
Nick Foles throws for Zach Ertz and is intercepted by Aqib Talib for his first pick with the Rams.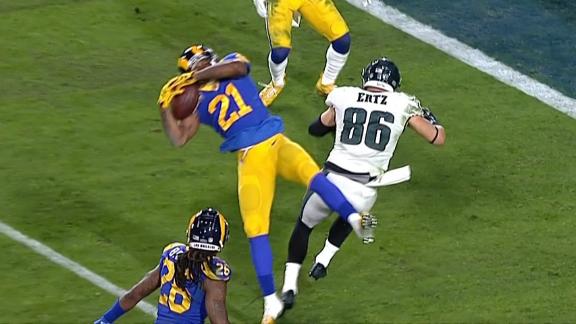 Adams runs in for Eagles' TD
Josh Adams takes the handoff up the middle and runs into the end zone for a 6-yard touchdown.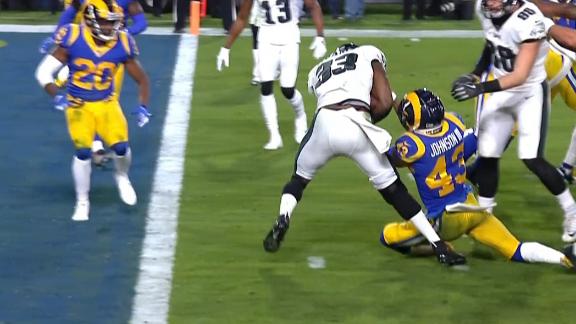 Gurley powers up the middle for 5-yard TD
Todd Gurley II bounces off Eagles tacklers on his way to a 5-yard touchdown run.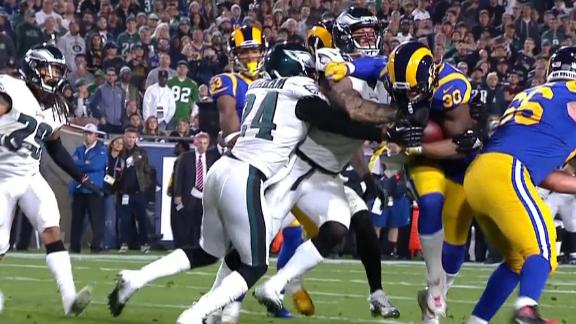 NFL
Big Ben's 2 TDs, Steelers' late stop fuel win vs. Patriots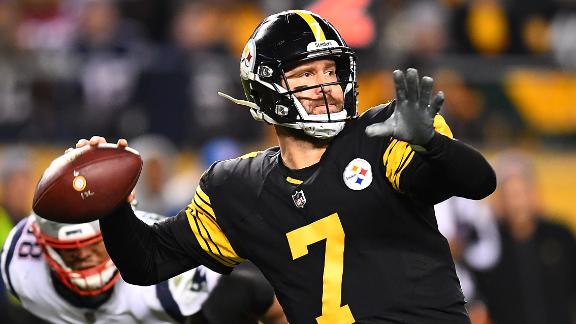 Steelers seal win vs. Patriots with late stop
Tom Brady throws to the end zone on fourth-and-15 in the final seconds, but the Steelers bat down the pass to secure the win.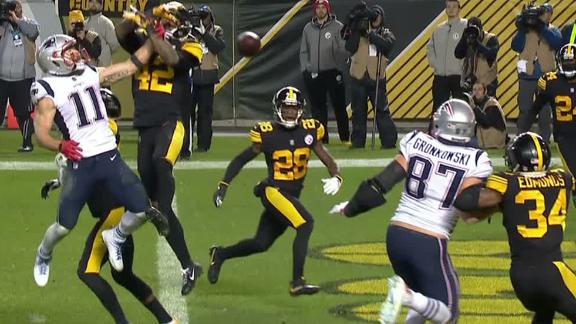 Roethlisberger: 'It's an honor' to play against Brady
Ben Roethlisberger says the Steelers beat a "playoff caliber team" and told Tom Brady after the game that he is "amazing" to watch.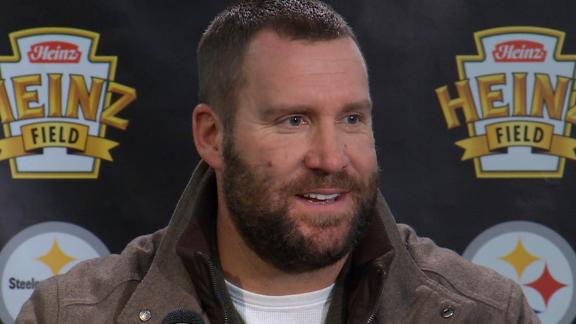 Tomlin on decision to give Boswell another chance after miss
Mike Tomlin says Chris Boswell is the Steelers' "kicker from start to finish" after he missed a third-quarter field goal, but made one later.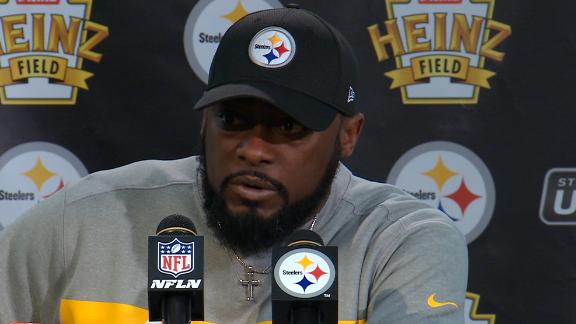 Tomlin: 'Good team effort, it was gonna be required' vs. Pats
Mike Tomlin praises the Steelers' team win vs. the Patriots and says "sometimes you gotta cut your eyelids off ... when it gets thick."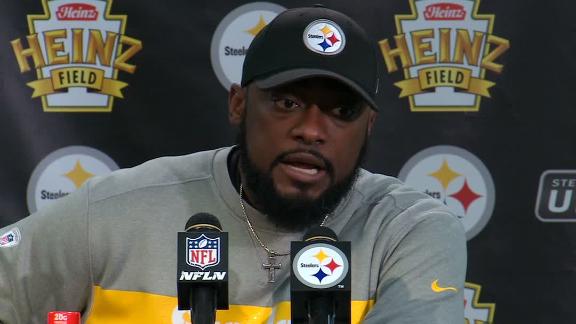 Belichick: 'Gonna go back to work and get ready for Buffalo'
Bill Belichick says the Patriots "came up a little short" vs. the Steelers, but is proud of the way New England battled.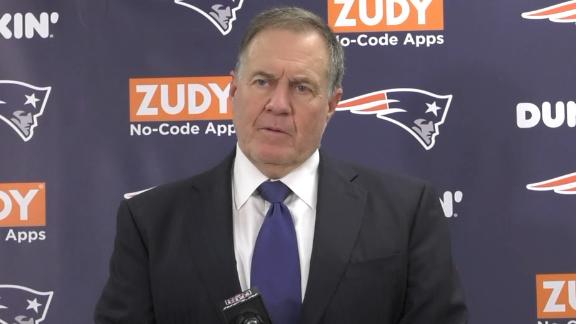 Brady: We're not playing well enough to win
Tom Brady discusses the Pats' loss, saying turnovers are killing them and they aren't taking advantage of the opportunities given to them.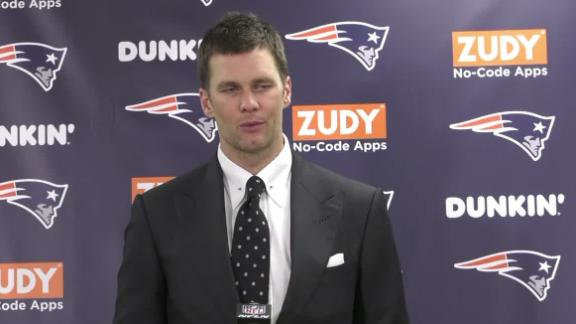 Clark: Win important for Steelers' psyche
Ryan Clark discusses the Steelers' victory over the Patriots, saying it's huge for them because of the lack of success Pittsburgh has had in previous matchups.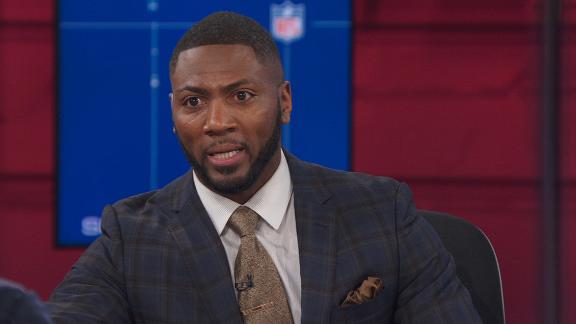 Saturday: Patriots are getting sped up
Jeff Saturday breaks down Tom Brady's late interception saying things are starting to speed up for the Pats causing their mistakes.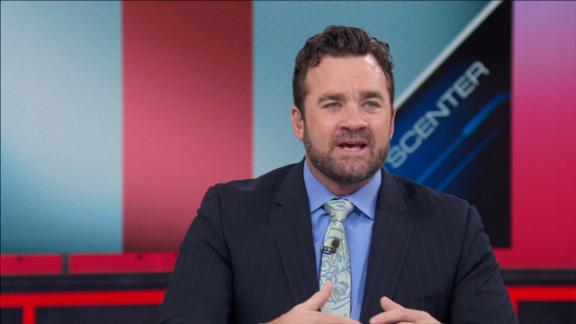 Haden: 'Feels good' to finally beat the Patriots
Steelers cornerback Joe Haden speaks to ESPN's Sal Paolantonio after the Steelers defeat the Patriots at home 17-10.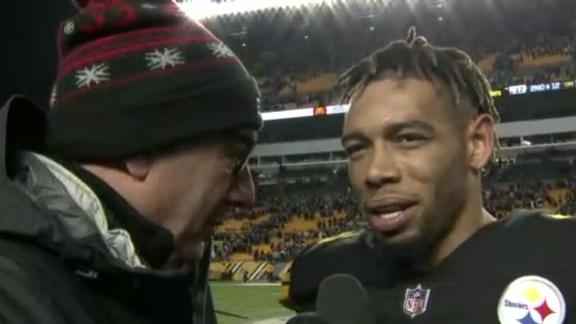 Sunday's Best
Titans' D celebrates stop with 'Remember the Titans' dance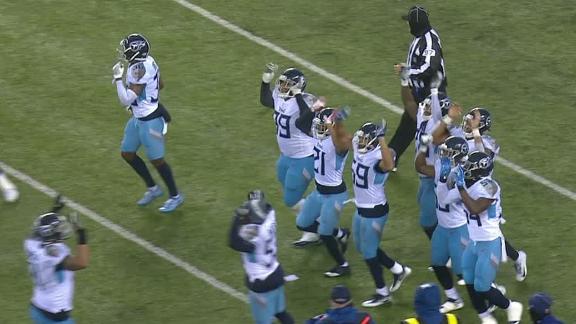 Boyd celebrates TD with Ochocinco dance
Tyler Boyd catches a 7-yard touchdown and celebrates with a Chad Ochocinco-inspired dance.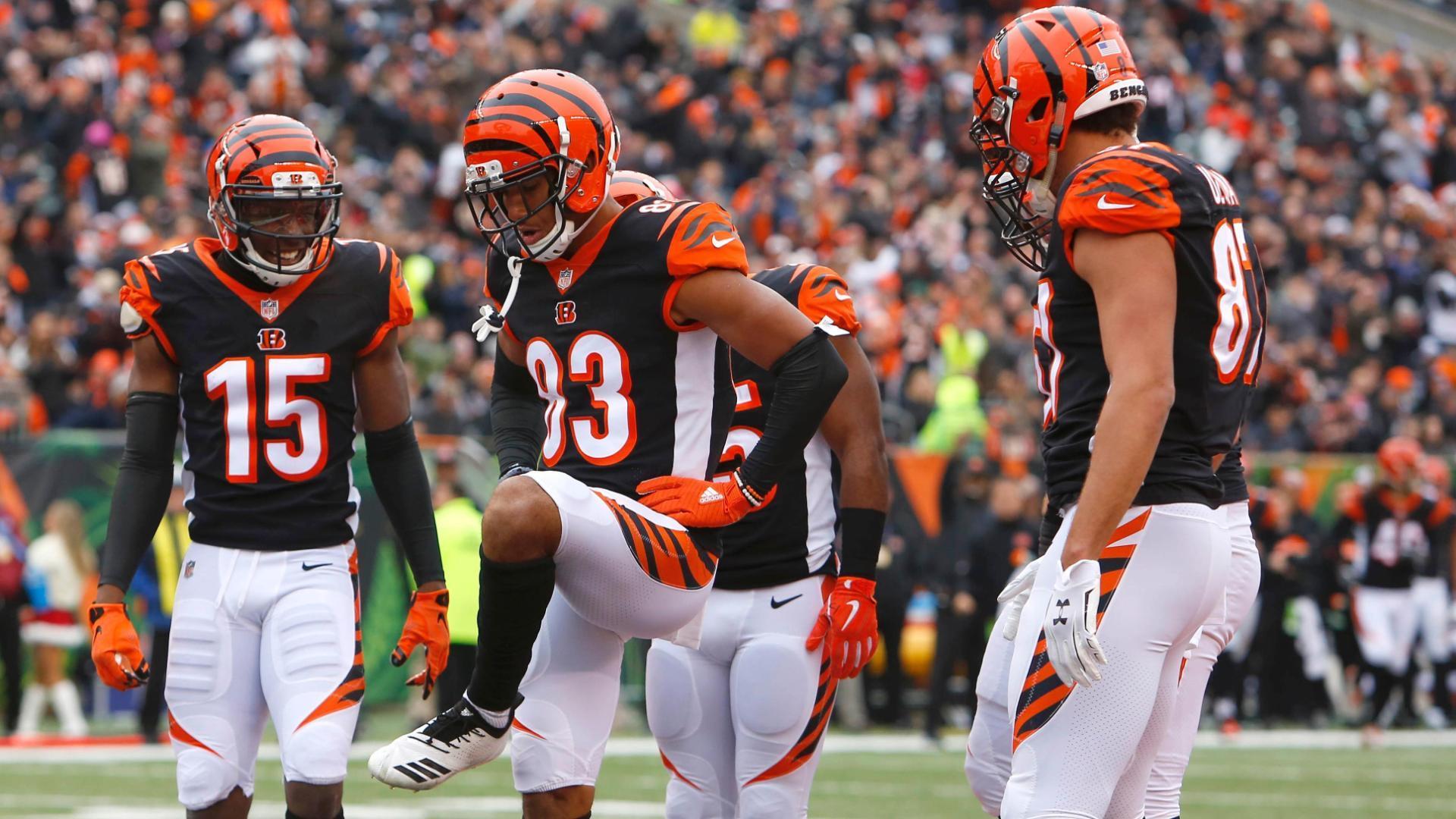 Mack sacks Rodgers without using his hands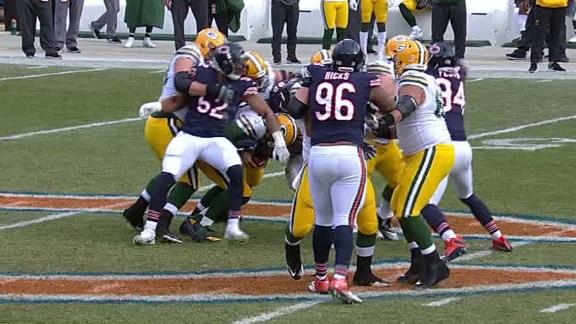 James jets kickoff 97 yards to house
Richie James finds a seam and zooms up the sideline, taking the kickoff 97 yards for a 49ers touchdown.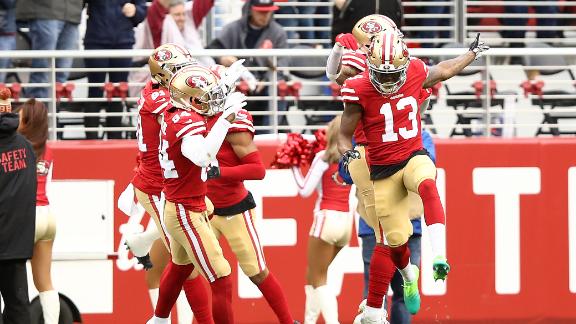 Westbrook returns punt for 74-yard TD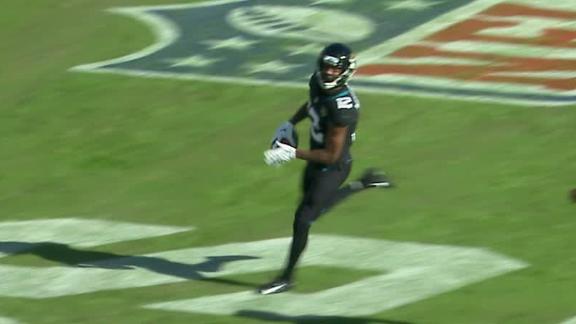 Jones lays out for spectacular TD grab
Julio Jones dives into the end zone for a 21-yard touchdown seconds before the end of the first half.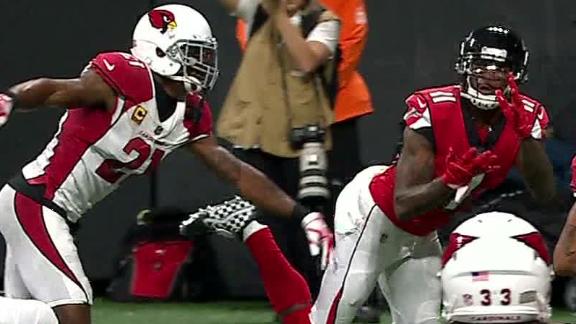 Week 15 reactions
Wall drops 40 on the Lakers in Wizards' win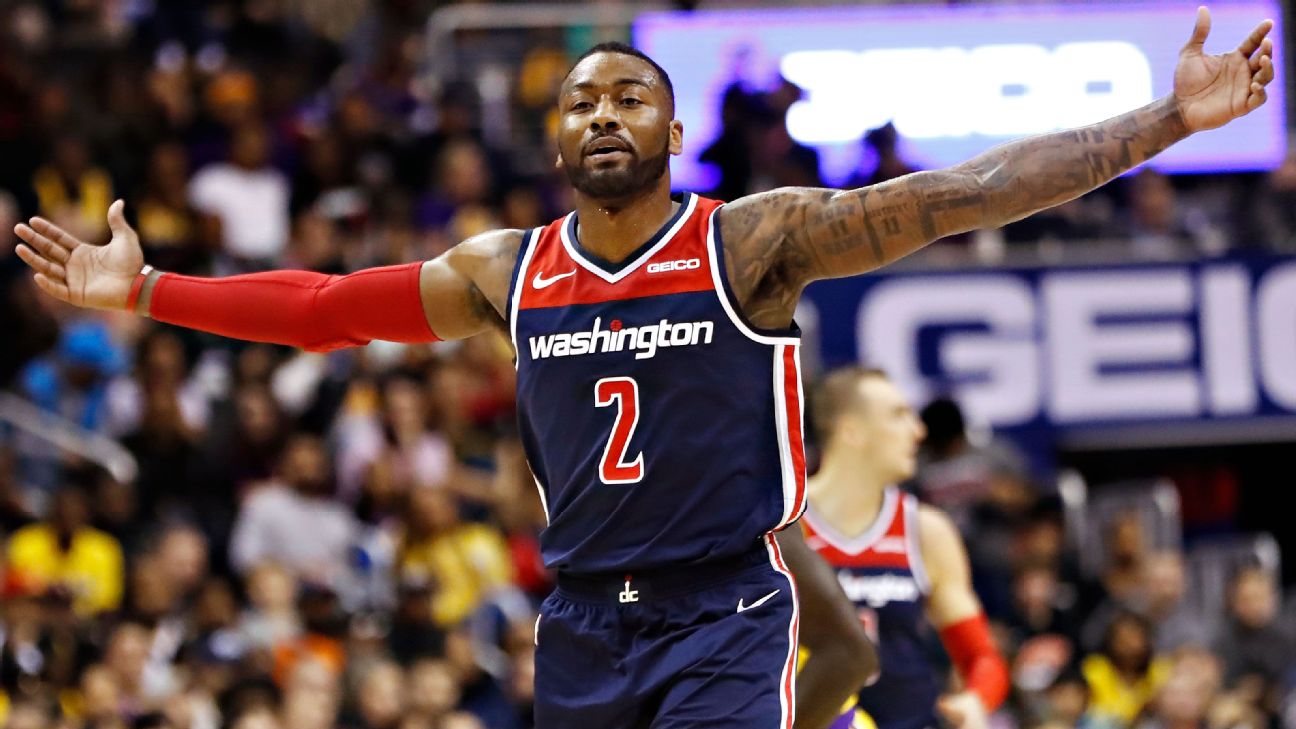 LeBron: "Didn't have our energy' against Wizards
LeBron James says the Lakers didn't come out with energy as they came out flat against Washington.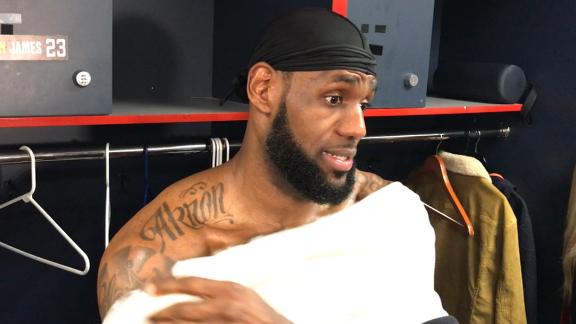 Wall nails 3 to give him 40 points against Lakers
John Wall steps into an open 3-pointer from the top of the arc to give him 40 points against Los Angeles.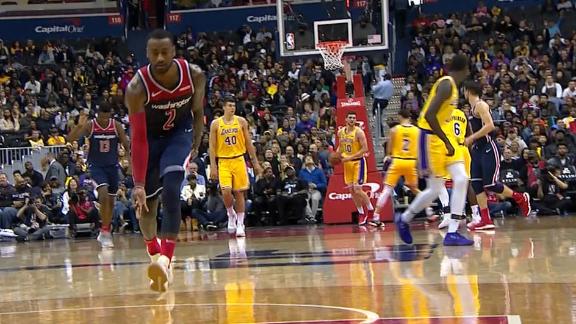 Wall's no-look dish leads to Green's bucket
John Wall sends a nice no-look pass to Jeff Green, who finishes with an easy layup.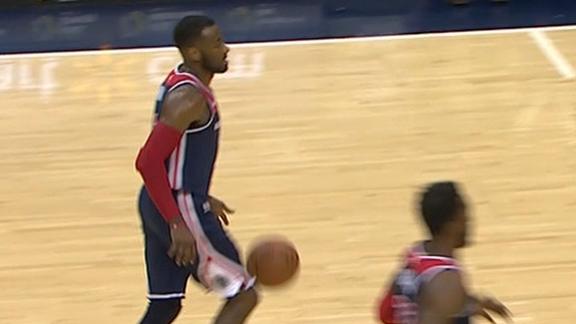 Wall lights up Lakers in first half
John Wall turns in a dominant first half against the Lakers as he drops 28 points as the Wizards hold the lead at the break.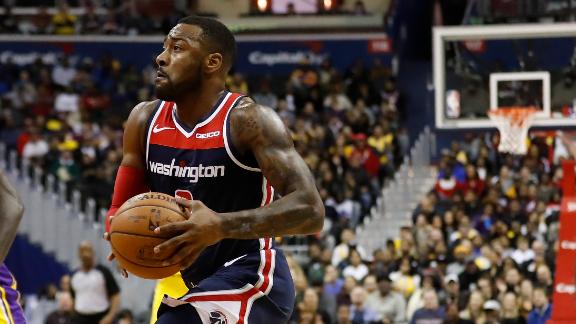 Wall's rainbow shot beats the buzzer
With time running out in the first half, John Wall knocks down a tough fadeaway over Tyson Chandler as the buzzer sounds.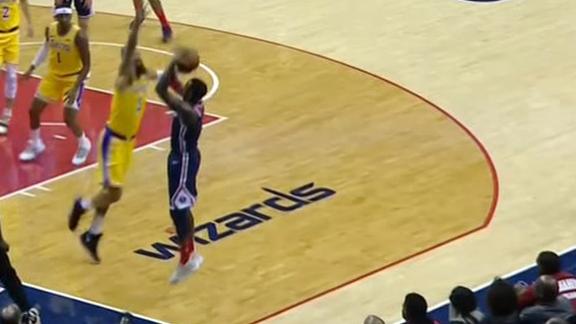 Chandler's block leads to Mykhailiuk's and-1
Tyson Chandler stuffs Sam Dekker's layup attempt and then Svi Mykhailiuk sinks an acrobatic an-1 at the other end.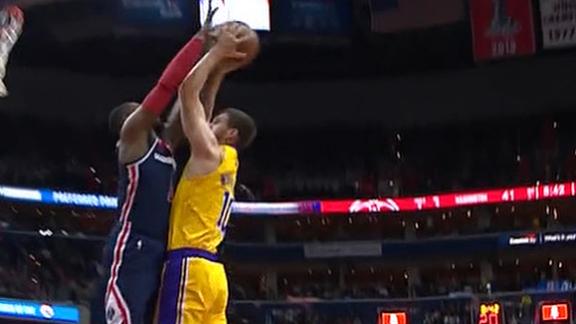 Bryant finds a driving Beal for dunk
Thomas Bryant bounces a pass to Bradley Beal, who glides to the bucket for a two-handed dunk.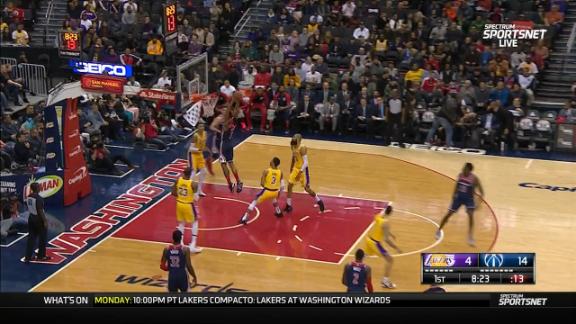 Sunday's Must-See Moments
LeBron trolls Frye after bad pass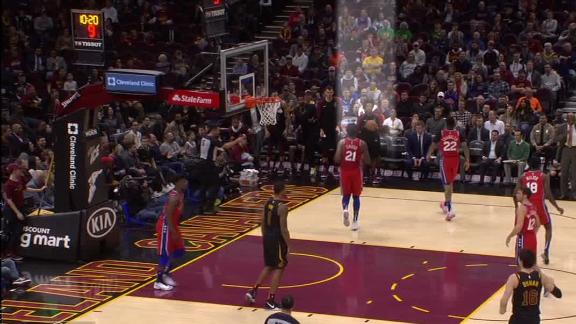 41 and having fun: Vince Carter rises up for jam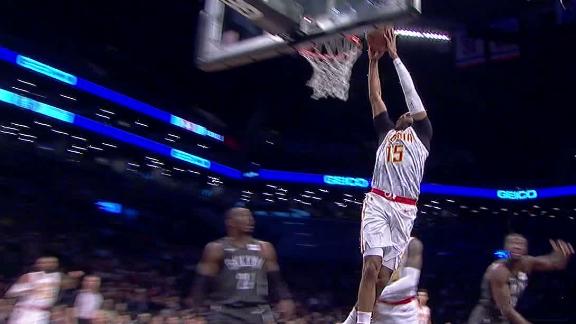 Customize ESPN
On This Date: Dec. 16, 1961
AP Photo

Wilt Chamberlain dropped 50 points against Chicago on Dec. 16, starting a seven-game streak of consecutive 50-point games -- still an NBA record.
Mark J. Rebilas/USA TODAY Sports

Predict playoff pairings by selecting the winners of games from the season's final weeks to generate potential scenarios.
AP Photo/John Amis

Hitters 25 and under weren't just good in 2018. They were historic.
Best players in the world
Ryan Inzana

Our experts have voted on the best 100 players and managers in men's soccer for 2018. Here's the list.