CP3, Rockets take down Warriors
CP3 shimmies past Steph after 3
Chris Paul knocks down a triple with Steph Curry all over him, then celebrates by staring at Curry while shimmying.
CP3 gets injured, Cook can't hit open 3
Chris Paul lands awkwardly leaving the Rockets a man down on defense, but Quinn Cook can't hit the open 3-pointer.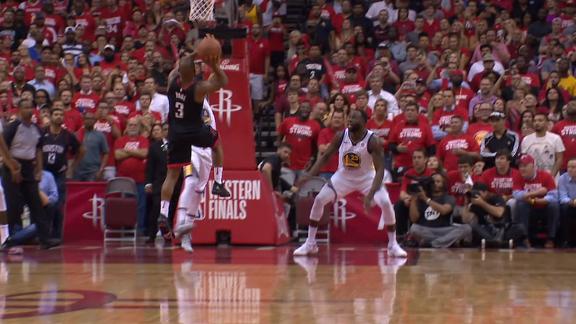 Green mishandles pass late
Draymond Green loses the ball on a pass from Steph Curry with under 10 seconds remaining in Game 5 of the WCF.
Kerr 'feels great' after loss in Game 5
Steve Kerr explains that despite the players being angry the Warriors are in great shape and is confident they can turn the series around.
Harden says Game 5 win was emotional
James Harden expresses the team's emotions in Game 5 after the tragedy in Houston and how the Rockets relied on defense down the stretch.
Draymond on final possession: 'We were supposed to score'
Draymond Green doesn't take too much time explaining what fell apart on the final possession, but he says "I lost the ball, not much more to it."
D'Antoni on CP3: 'He's one of the best to play the game'
Mike D'Antoni sheds some light on how Chris Paul is feeling heading into Game 6 with a potential injury and how the Rockets will move forward.
Stephen A.: 'Kevin Durant is a big problem'
Stephen A. Smith says that Kevin Durant is simply "not showing up" in his first "adverse circumstance" since joining Golden State.
Stephen A. says CP3's Game 6 status questionable
Stephen A. Smith says that coach Mike D'Antoni may put someone else on the court in order to save Chris Paul for a potential Game 7.
Curry can't connect on go-ahead layup
With under 20 seconds to go, Steph Curry drives to the basket and misses the potential go-ahead layup.
Watt, Timberlake in awe of CP3's 3-pointer
Chris Paul drains another tightly-contested shot from beyond the arc, and J.J. Watt and Justin Timberlake are beside themselves.
Curry uses English to score reverse lay-in
Steph Curry accelerates by James Harden, then scores the reverse layup off the glass.
Capela meets Draymond at the rim and denies him
Clint Capela rises and blocks Draymond Green's dunk attempt.
Trout hits solo homer
Mike Trout's 15th HR of the season comes in the fifth inning to extend Los Angeles' lead to 4-0 over Toronto.
Marisnick mashes homer to center
Jake Marisnick crushes a three-run home run to center field to stretch the Astros' lead over the Indians.
Mancini, Jones crush back-to-back HRs
Trey Mancini and Adam Jones hit back-to-back home runs in the second inning that White Sox outfielders couldn't reel in.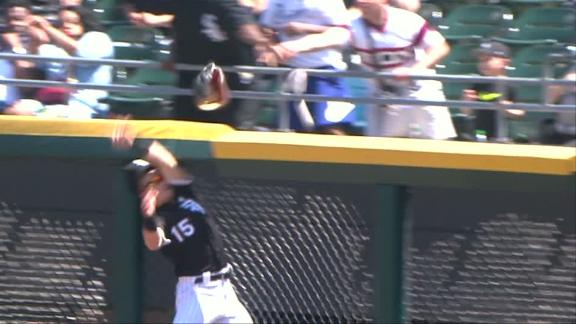 Smith Jr. homers in sixth
Dwight Smith Jr. lifts a solo home run out to right field as Toronto trails Los Angeles 4-1.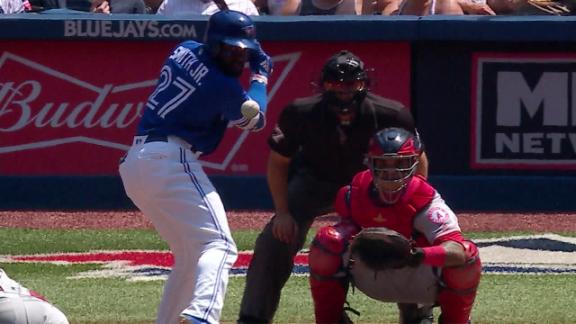 Ogwumike sisters trade buckets as the Sun outlast the Sparks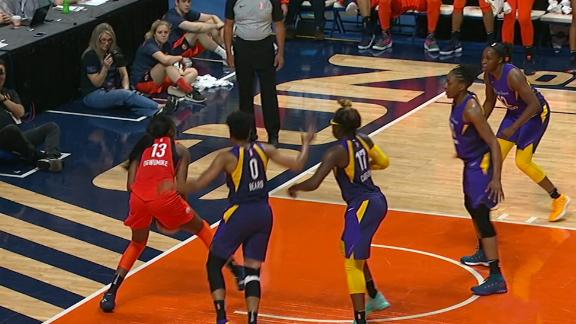 Is Damian Lillard deserving of an All-NBA nod over Russell Westbrook?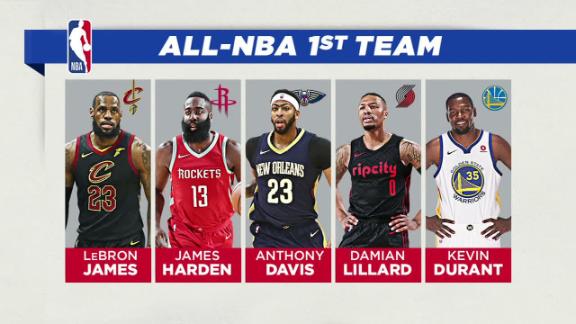 Is Doncic's draft stock slipping?
Zach Lowe and Stephen Jackson react to the conflicting intel in regards to Sacramento's interest in Doncic.
Ovechkin: 'Been waiting for this moment for a long time'
Alex Ovechkin expresses how it feels to reach the Stanley Cup Final for the first time in his career.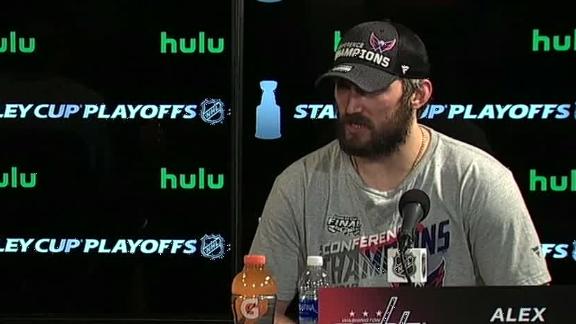 Customize ESPN
On This Date: May 25, 1965
On May 25, 1965, Muhammad Ali knocked out Sonny Liston in the first round of their second fight.
ESPN Illustration

A look back at 13 amazing tales -- some you might not know, and some you might've forgotten -- as LeBron James plays on during his 13th postseason.
Wozniacki's unfulfilling rise
Erik Madigan Heck for ESPN

Caroline Wozniacki says she's never chased fame, only tennis excellence. But her search for fulfillment? That's been a longer, tougher journey.
Tragic end, new beginning
Jon Lowenstein/NOOR for ESPN

For Chicago White Sox grounds crew member Nevest Coleman, the journey from prison to exoneration is a story of time lost, new beginnings and a murder that remains a mystery.