The Dominant 20
Clark: It's time for Giants to move on from Eli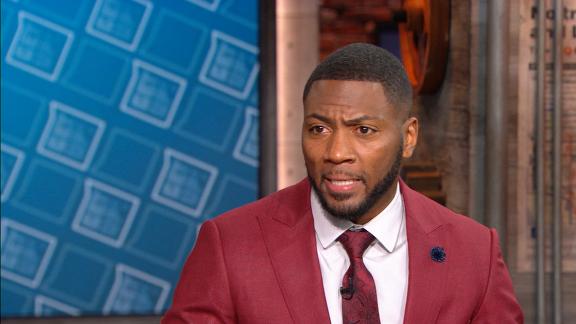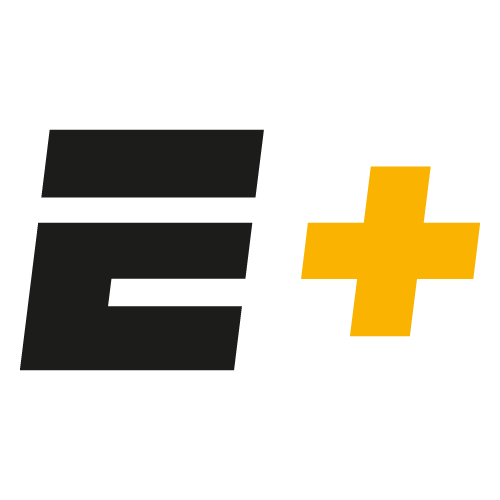 Series featuring LeBron
Episode 4 now available
The Villain: LeBron remembers returning to Cleveland as a member of the Heat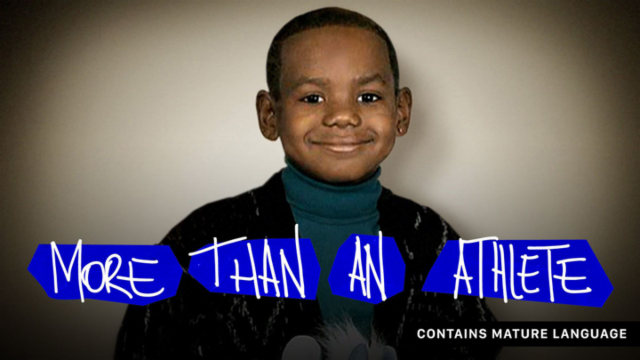 LeBron to Wade: 'It was either here or The Garden'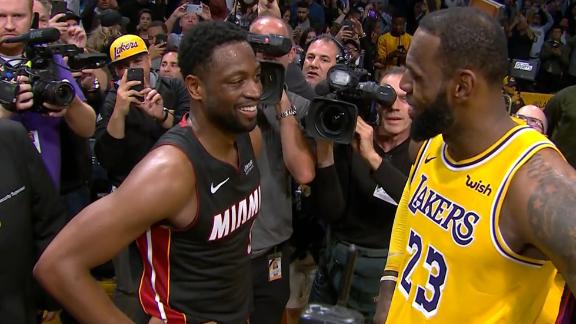 LeBron, Wade share hugs, swap jerseys as Lakers best Heat
LeBron James and Dwyane Wade express love for each other in their last meeting as the Lakers beat the Heat.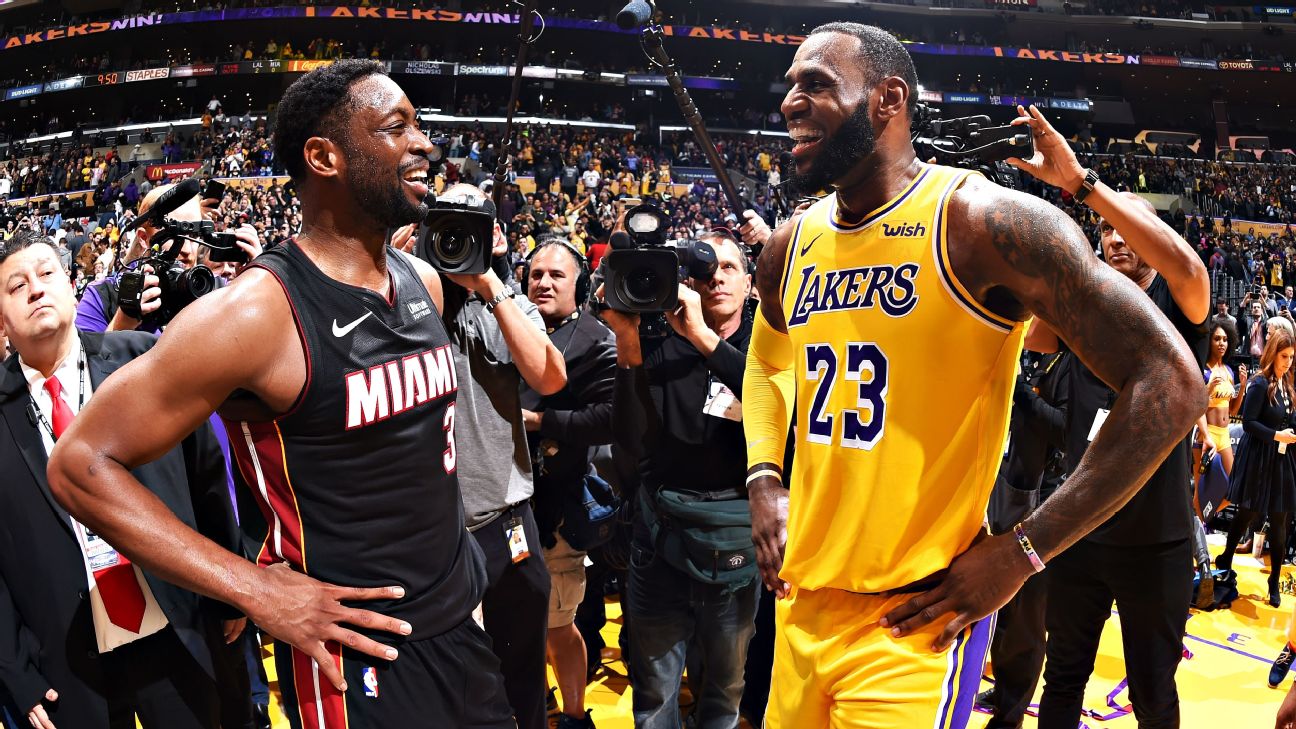 LeBron spins for one-handed jam plus the foul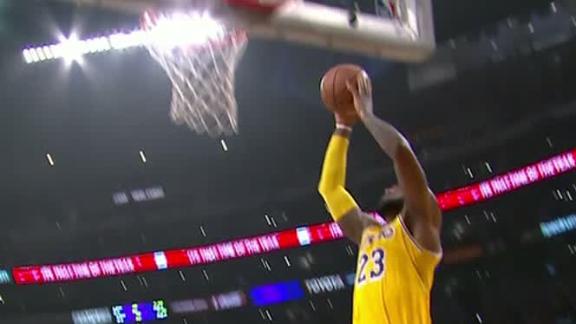 LeBron, D-Wade exchange praise after game
LeBron James and Dwyane Wade share the microphone and discuss what they mean to each other as competitors and friends.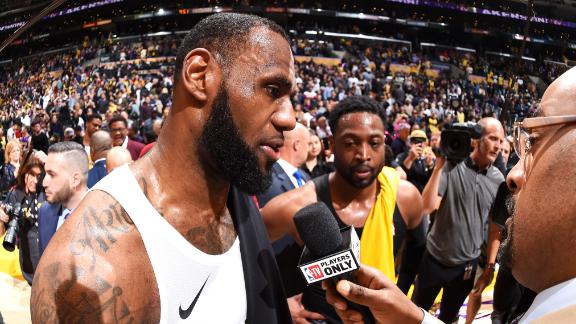 LeBron 'real emotional' after facing Wade for final time
LeBron James looks back on his career with Dwyane Wade and what they accomplished in Miami leading up to this final game.
LeBron tosses deep alley-oop to Lonzo
LeBron James steps over half court and lobs a perfect alley-oop to Lonzo Ball for a two-handed slam.
Spoelstra: LeBron is 'a Miami Heat player'
Erik Spoelstra is "honored and grateful" to having a role in "this generation of players" and talks about the evolution of LeBron James.
Wade 'thankful' for LeBron on and off the court
Dwyane Wade talks about his relationship with LeBron and how after the final buzzer sounded it was emotional knowing the two wouldn't face off again.
Jalen: LeBron and Wade's friendship has shaped current NBA
Jalen Rose explains why LeBron James and Dwyane Wade's friendship has changed the competitive atmosphere of the NBA today.
LeBron, Wade swap jerseys after final meeting
LeBron James and Dwyane Wade hug it out then swap jerseys after the Lakers beat the Heat in the friends' last matchup.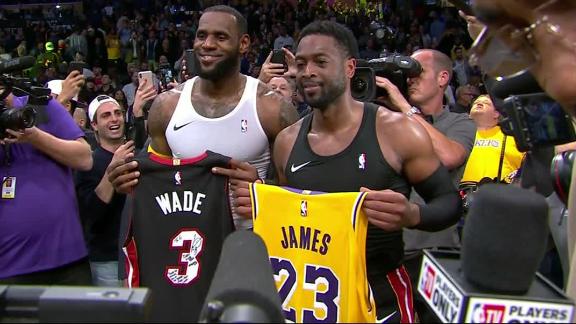 LeBron makes save off Olynyk's chest
LeBron James fires the ball off Kelly Olynyk's chest, sending him to the floor, to make a save.
Customize ESPN
On This Date: Dec. 11, 1981
Focus on Sport/Getty Images

In the last fight of Ali's storied career, the 39-year-old lost by unanimous decision to Trevor Berbick.
AP Photo/John Amis

Hitters 25 and under weren't just good in 2018. They were historic.
Best players in the world
Ryan Inzana

Our experts have voted on the best 100 players and managers in men's soccer for 2018. Here's the list.
Andrew Hancock for ESPN

Dallas Cowboys pass-rusher Randy Gregory bottomed out a year ago and sought help for depression, drugs and other issues. Today, he is playing football again, fighting to stay clean and help his team to the playoffs. It's December, and there's hope.