Mayfield: 'Gotta handle business next week' in Oakland
Baker Mayfield is going to enjoy the win with his teammates, but isn't losing focus on the big picture.
Mayfield pulls out tricks from Rose Bowl
Baker Mayfield pulls off a trick play, where he catches a 2-point conversion, similar to a play he executed for a touchdown in the 2018 Rose Bowl.
Stephen A.: Pump the brakes on Mayfield hype
Stephen A. says that Browns rookie QB Baker Mayfield wouldn't have played as well if the Jets pressured him.
Mayfield catches 2-point conversion after Hyde's TD
Hyde pounds it in to give Browns the lead
Carlos Hyde takes the handoff and finds the end zone for the second time to give the Browns the lead over the Jets.
Mayfield: Cleveland 'deserves' to win
Baker Mayfield is looking toward the future after winning the Browns' first game in 635 days.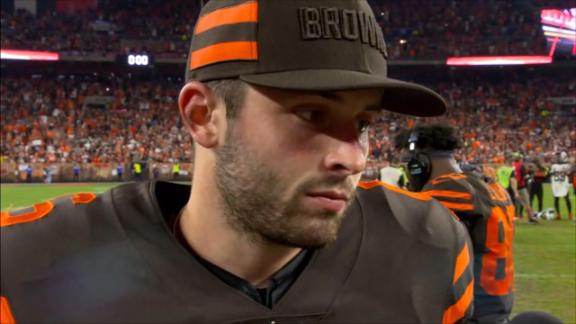 Bowles on Jets' loss: 'We lost our composure'
Jets head coach Todd Bowles explains what went wrong for his team in their loss to the Browns on Thursday night.
Darnold takes responsibility for loss
Sam Darnold reacts to the Jets' loss to the Browns, taking responsibility for the "stagnant offense" and says he needs to play better.
Jackson always had faith in Mayfield
Hue Jackson never doubted Baker Mayfield's talent and knew he would get his shot one day.
Mookie Betts' three-run homer puts game away for Red Sox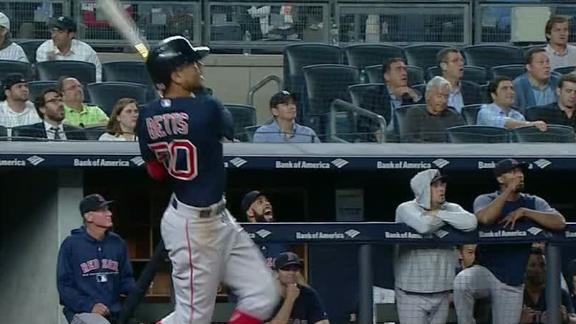 Jalen: Kyrie 'should be in the top 15'
Jalen Rose voices his disbelief that Kyrie Irving is ranked 20th in the latest NBArank list.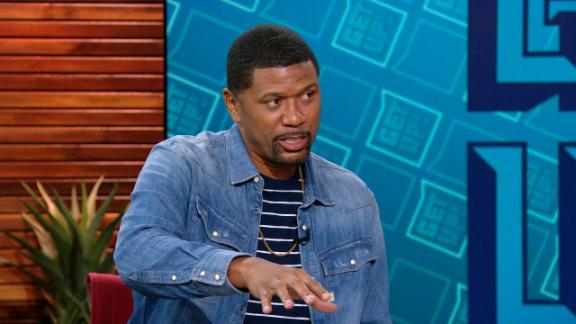 Customize ESPN

It's not too late to play!
On This Date: Sept. 21, 2001
In an emotional first game in New York after 9/11, Mike Piazza hit a clutch home run to lift the Mets.
Harry How/Getty Images

The NBA is the most absurd major U.S. sports league. Let's celebrate it.
David Zalubowski/AP Photo

There's still a lot to be decided -- division titles, wild-card spots, award winners, managers on the hot seat -- as baseball heads for the finish.
Jeff Hanisch-USA TODAY Sports

Khalil Mack was a monster in his first game after being traded. Randy Moss had two huge debuts after being dealt, while Jay Cutler did ... the opposite.