Buffalo extends lead on back-to-back clutch shots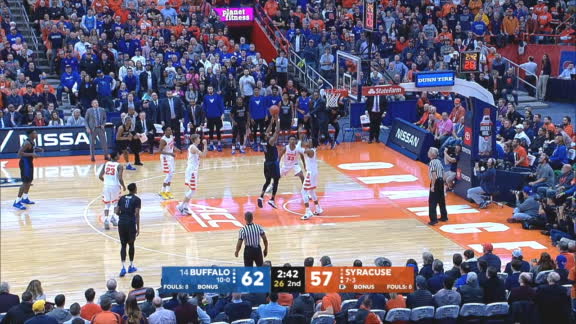 Buffalo goes coast-to-coast for and-1
Montell McRae gets the steal on one end, then tosses it to CJ Massinburg for the and-1 in crunch time.
Buffalo takes 1st lead of game on 3
Jeremy Harris hits a wide-open 3 to give Buffalo their first lead of the game vs Syracuse.
Syracuse opens 2nd half with Chukwu slam
Paschal Chukwu throws down a wide open dunk to start the second half for Syracuse.
Battle elevates for monster jam
Syracuse's Tyus Battle takes an open lane to the basket and demolishes the rim with a one-handed dunk.
Williamson, Barrett lead Duke to huge win over Princeton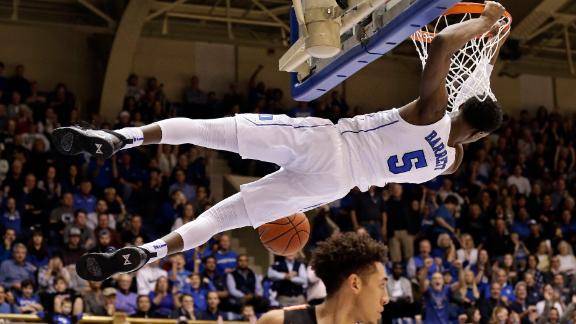 LeBron loses balance, scores anyway for circus and-1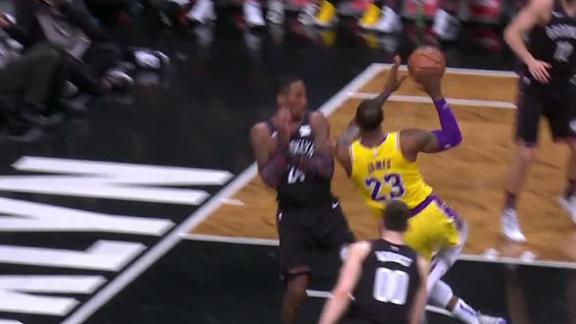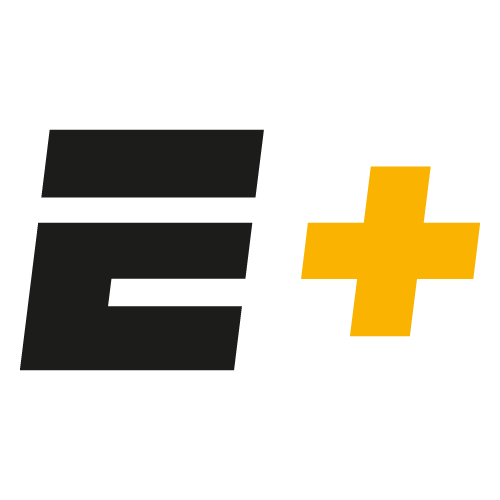 Series Featuring LeBron
Episode 5 now available
Behind every NBA decision LeBron James makes is his agent and longtime friend, Rich Paul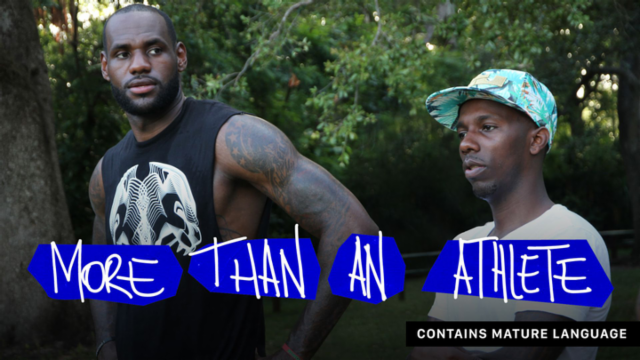 Ubosi burns defender for 66-yard TD
Ubosi scores 46-yard TD after defender falls down
Johnston finds Ubosi for 70-yard TD on opening play
UAB's Brown takes shovel pass in for TD
Tyler Johnston III uses a shovel pass to get the ball to Spencer Brown to run it in for a UAB touchdown.
UAB's Williams goes down after hard hit
UAB's D.A. Williams tries to makes the stop and goes down after dispensing a hard hit. He was carted off the field.
Stephen A.: Lakers should go all in for Anthony Davis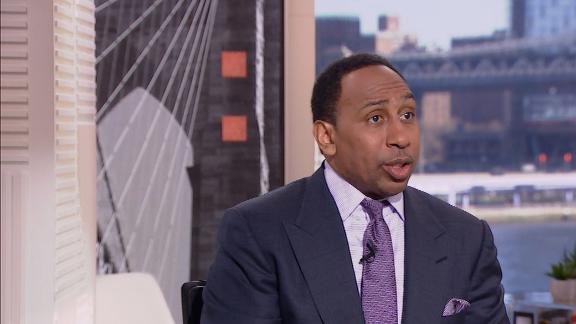 Tuesday Scoreboard
Customize ESPN
On This Date: Dec. 18, 2017
On Dec. 18, 2017, the Los Angeles Lakers retired both Kobe Bryant's No. 8 and No. 24 jerseys.
Mark J. Rebilas/USA TODAY Sports

Predict playoff pairings by selecting the winners of games from the season's final weeks to generate potential scenarios.
AP Photo/John Amis

Hitters 25 and under weren't just good in 2018. They were historic.
ESPN Illustration

All five first-round signal-callers are now starters, but their results have been hit-and-miss so far. Here's what you need to know.