Draymond leaves game in apparent pain
Draymond Green steps on DeMarcus Cousins' foot, and falls to the ground clearly in pain.
Tucker banks in triple at the buzzer
After Andre Iguodala's 3-pointer beats the shot clock, PJ Tucker tops him by banking a trey to end the third quarter.
Cousins assessed a technical foul
DeMarcus Cousins is frustrated no foul is called before Eric Gordon's 3-pointer and has words for the ref before getting a technical foul.
CP3 gets 9,000th career assist
Chris Paul's 11th assist of the first half on a basket by Kenneth Faried, gives Paul 9,000 assists for his career.
Iguodala flicks up finger roll to beat buzzer
Steph Curry fires a pass to Andre Iguodala, who catches and flips the ball in the hoop in one motion before the half ends.
Durant hits off-balance and-1
Kevin Durant gets bumped by Nene and is still able to knock down the shot plus the foul.
CP3's nice assist cancelled out by two Warriors quick baskets
Chris Paul threads the needle on an assist to Gerald Green, but the Warriors follow that up with two quick baskets on sloppiness by Houston.
CP3 too much to handle for Cousins on layup
Chris Paul takes advantage of the mismatch on DeMarcus Cousins, as he blows by him for the layup.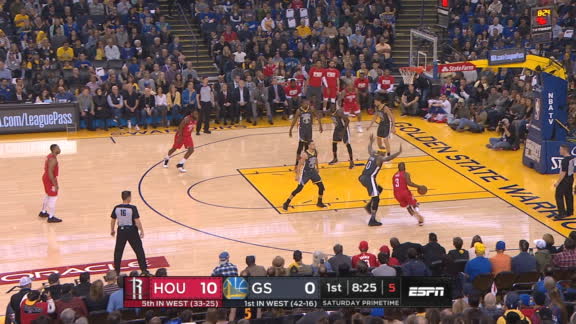 Anthony Tolliver stuffs the Greek Freak at the rim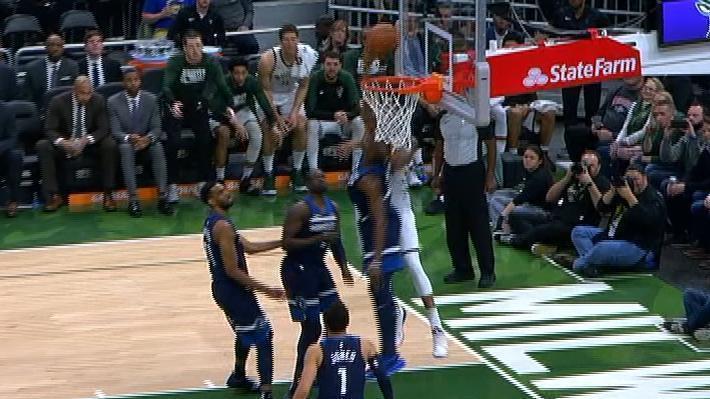 RJ Barrett goes off for 30 in Duke's win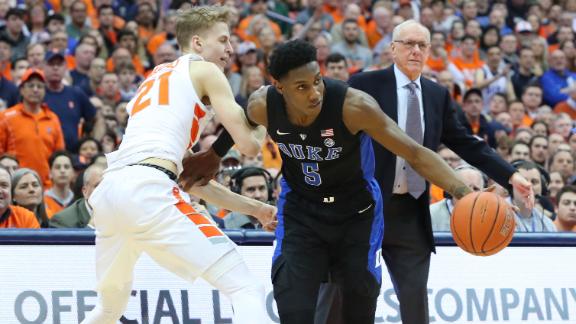 Duke uses back-to-back dunks to extend lead
Barrett fakes out defender, hits wide-open 3
Hughes throws down two-handed slam
Hughes blocks Reddish's breakaway dunk
Jared Allen eyeing Winter Olympics with curling team made of fellow retired NFL players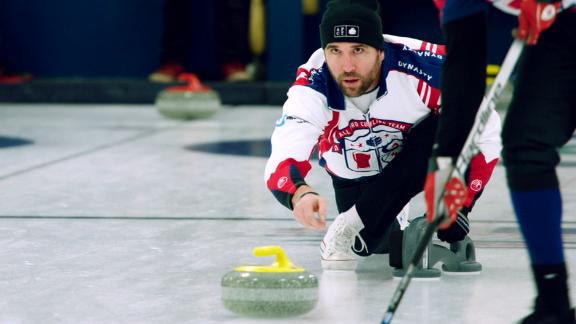 Ja Morant puts up double-double in win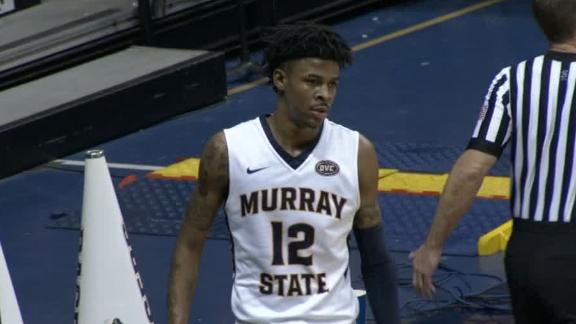 Mike Daum becomes the 10th player to join 3,000-point club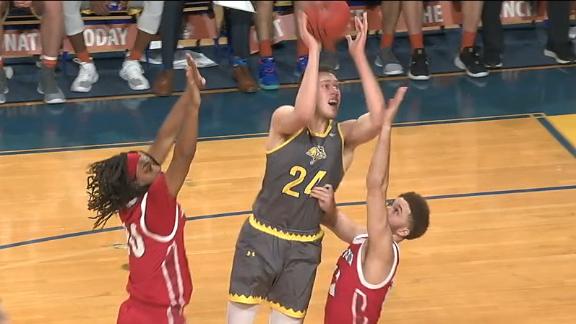 Customize ESPN
On This Date: Feb. 23, 1985
Former Indiana coach Bob Knight threw a chair versus Purdue and was ejected for it on February 23, 1985.
ESPN

In 2007, NBA ref Tim Donaghy pleaded guilty to betting on games he officiated. But it was never proved that he fixed them -- until now. Our two-year investigation reveals how he did it, whom he did it with and the millions that flowed from the conspiracy.
Jude Buffum

Tecmo Bowl, a 515-foot home run, an All-Star Game, 'Bo Knows,' a 92-yard run. Go inside the year it all came together.
David Guel/NBAE via Getty Images

The 93-year-old Spurs lifer. The ice crew in Tampa upholding the work of a sick colleague. The groundskeeper fighting the Buffalo snow. What really happens on game day?
ESPN Illustration

ESPN+ is now streaming exclusive live UFC events, weigh-ins and more, Ariel and the Bad Guy, Dana White's Contender Series and other exclusive MMA content.

It's not too late to play!