Team LeBron storms back to defeat Team Giannis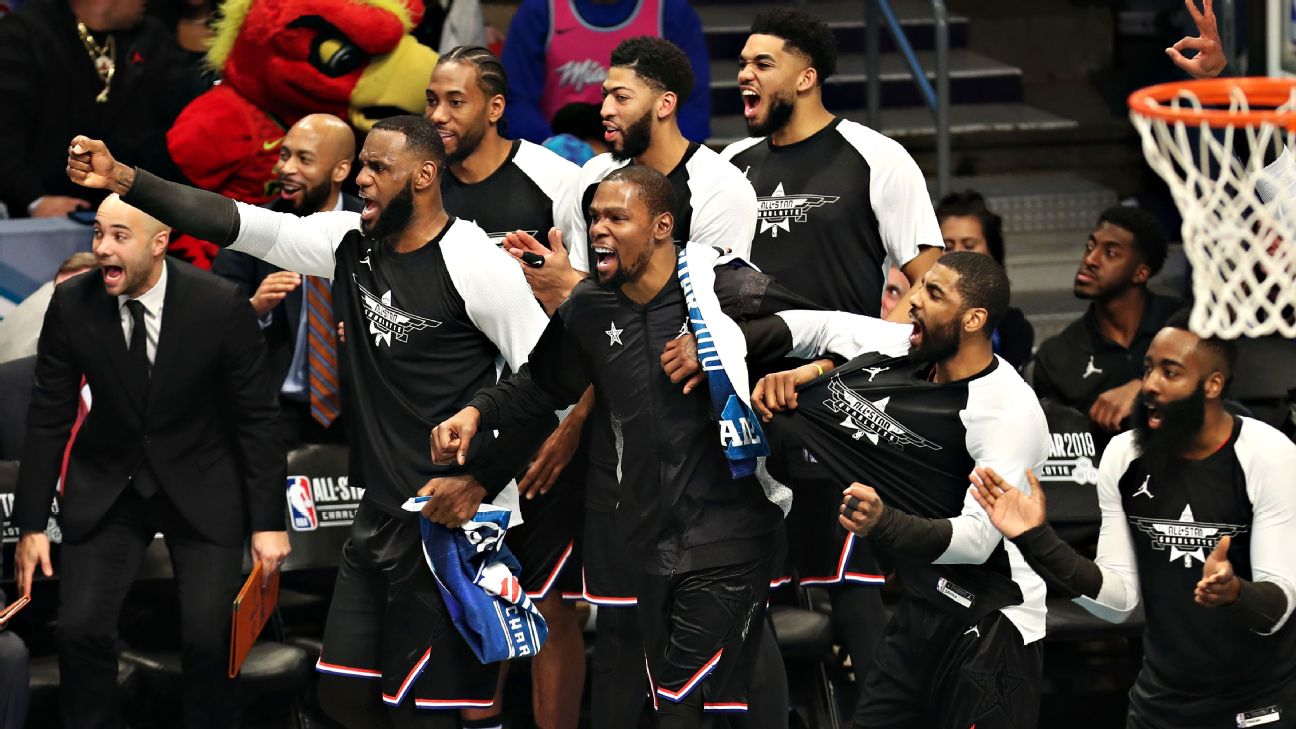 Curry bounces alley-oop high above rim to Giannis
Steph Curry tosses a bounce pass alley-oop to Giannis Antetokounmpo, who dunks it down to the delight of his team's bench.
Durant comes on late for All-Star Game MVP
Kevin Durant shoots an efficient 10-of-15 from the field to claim MVP honors at the NBA All-Star Game.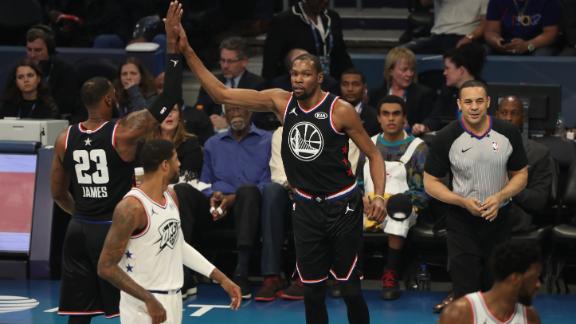 Curry cans three, fouled by Klay
Steph Curry cashes in on a 4-point play after a foul by teammate Klay Thompson.
Embiid, Durant exchange choice words
Francis Ngannou KO's Cain Velasquez in 26 seconds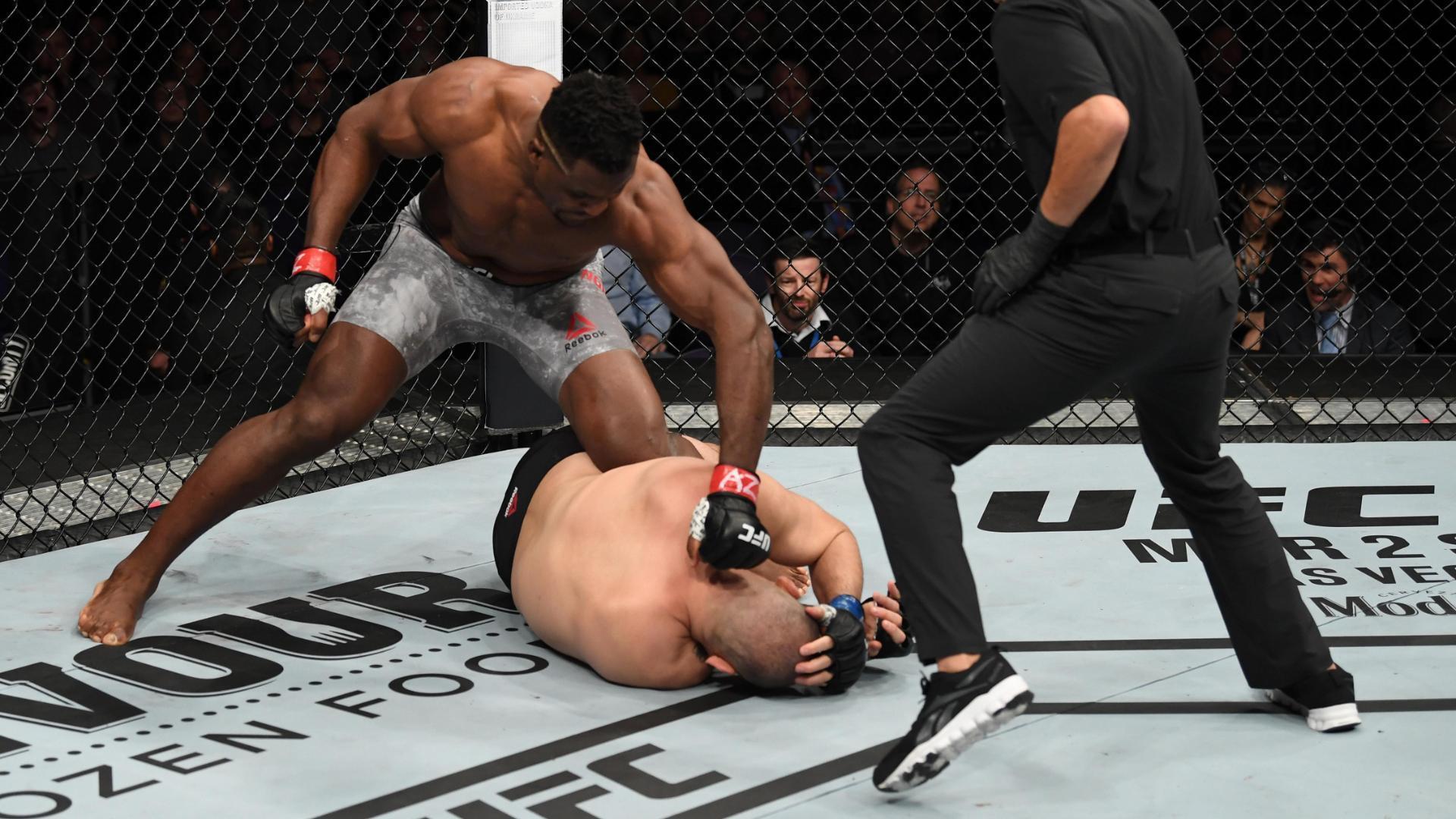 Daytona 500
Hamlin wins for second time
Massive wreck collects 21 cars late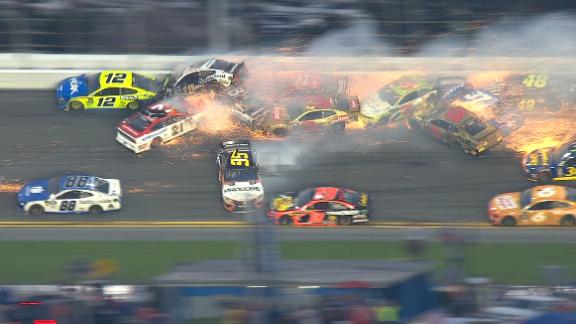 Who Says I Can't?
Football coach without arms and legs inspires team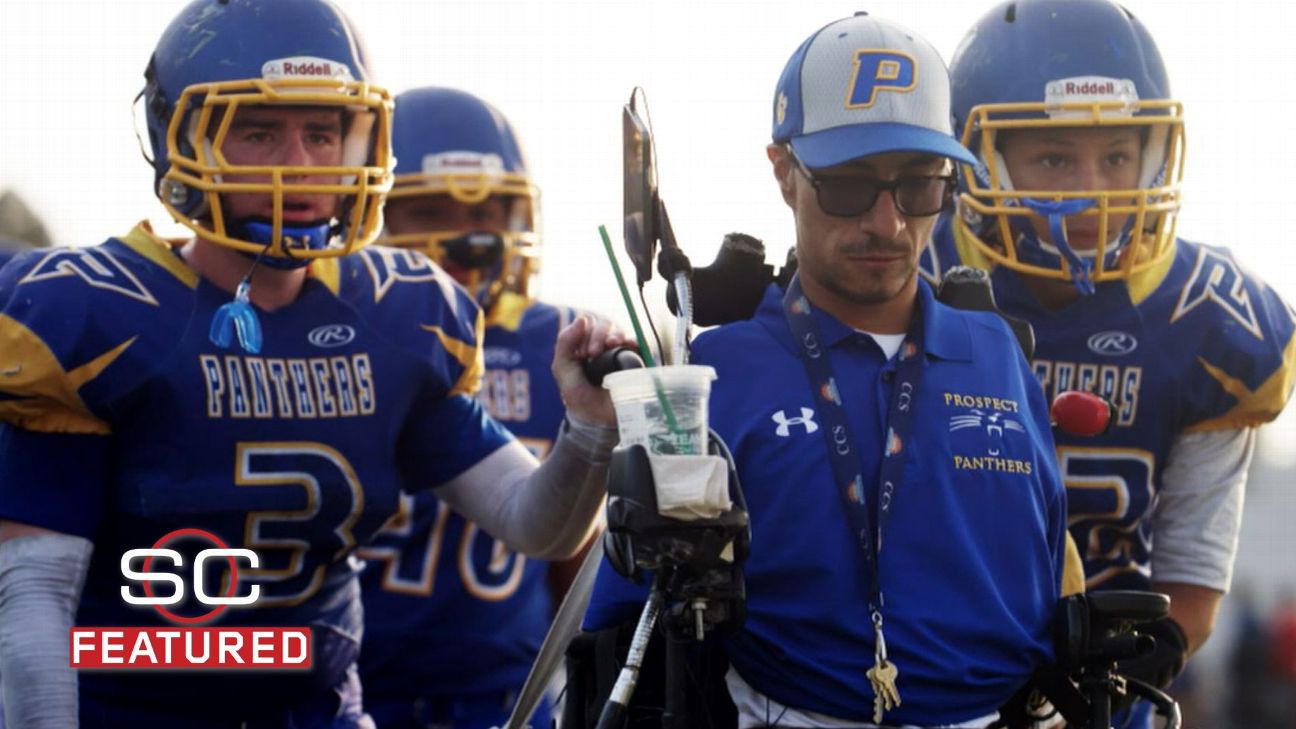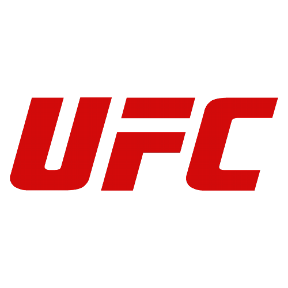 Fight Night's top finishes
Vicente Luque wins in final seconds of all-out brawl
Luke Sanders defeats Renan Barao by brutal TKO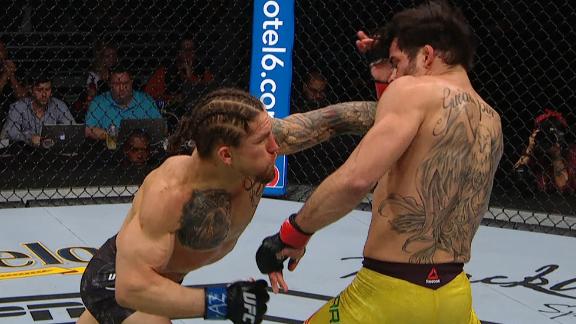 Paul Felder claims grueling decision over James Vick
Paul Felder and James Vick trade strikes throughout but it's Felder who comes out with the unanimous decision win at UFC Fight Night.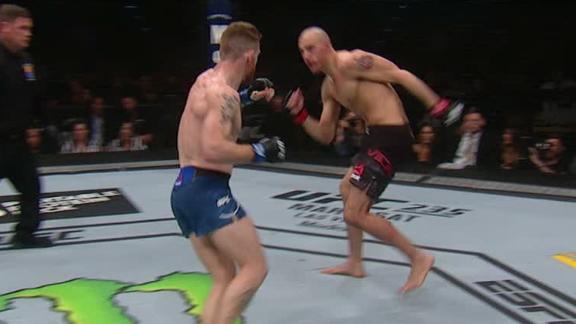 Kron Gracie wins UFC debut with rear-naked choke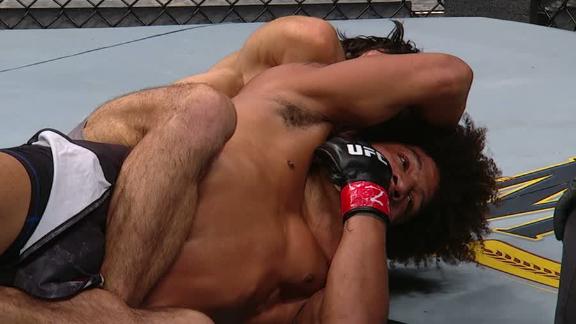 Manny Bermudez beats Benito Lopez via guillotine choke
Fury: 'No secret' I wanted to fight in America
Customize ESPN
On This Date: Feb. 18, 2001
Jed Leicester/EMPICS via Getty Images

Earnhardt died instantly of head injuries after crashing at the Daytona 500.
32 quotes from LeBron and MJ
ESPN

As LeBron James prepares for an All-Star Game in Michael Jordan's city, we look back at what the two have said about each other since they first met back in 2001.
Brian Spurlock/USA TODAY Sports

Here's our new projection for both rounds, plus the latest on 10 intriguing prospects.
ESPN Illustration

ESPN+ is now streaming exclusive live UFC events, weigh-ins and more, Ariel and the Bad Guy, Dana White's Contender Series and other exclusive MMA content.

It's not too late to play!