Love on Green: He has us next Thursday.
Tyronn Lue and Kevin Love discuss Draymond Green's comments about wanting to annihilate the Cavaliers and why Lue likes players with a competitive edge such as Green's.
Messi leads Barca to glory in Copa Del Rey final.
Lionel Messi produced yet again, with a goal and assist against Alavés, handing Barcelona its sole silverware of the season.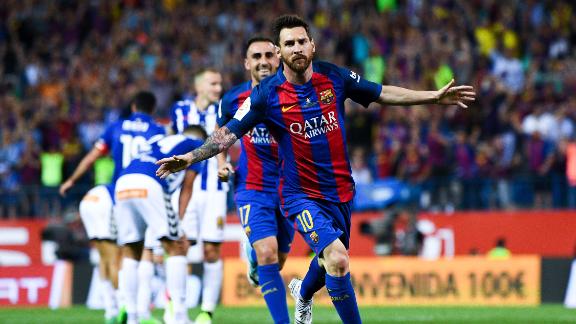 Brook vs. Spence
Boxing
Arsenal
Soccer
Arsenal lifts 13th FA Cup trophy.
Aaron Ramsey's late score proved to be the decisive goal vs. Chelsea as the Gunners found a way to salvage their season.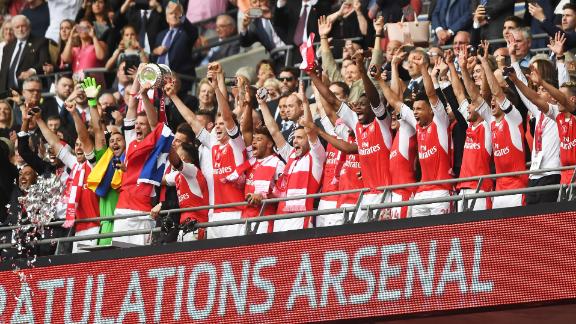 Predators
NHL
Rangers OF still makes catch after crashing into wall.
Jared Hoying tracks down a fly ball in deep center and manages to hang for the catch even after going hard into the wall.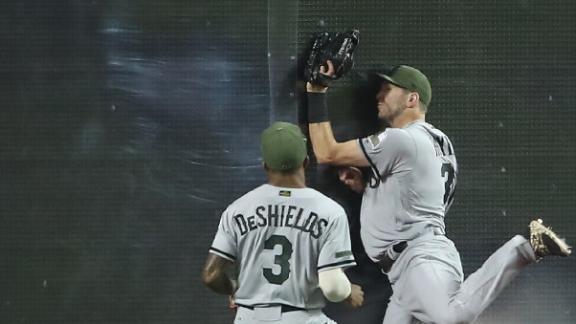 Castro, Judge play tip drill to perfection.
A fly ball bobbles out of Starlin Castro's glove right into the waiting glove of Aaron Judge.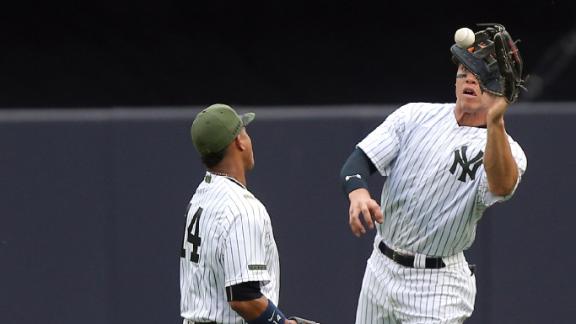 Seahawks
NFL
Seahawks
NFL
Seahawks
NFL
Does Seahawks' D resent Russell Wilson?
ESPN The Magazine's Seth Wickersham examines the strain in the Seahawks' locker room between the offense and the defense.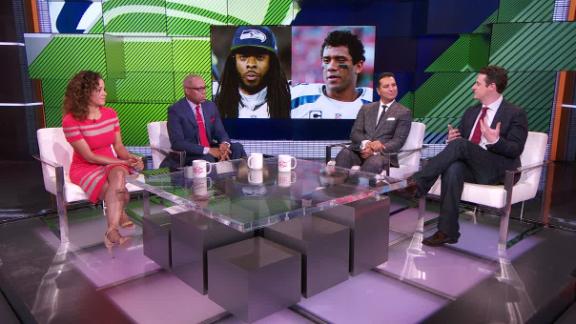 Patriots
NFL
Diamondbacks
MLB
High School Baseball
Sportsmanship on the diamond turns into emotional moment.
High school baseball player Jo Vaal Hollingshed walking to the mound to hug pitcher Michael Hipps Jr., who was playing in his first game since the sudden death of his father, is why we love sports today.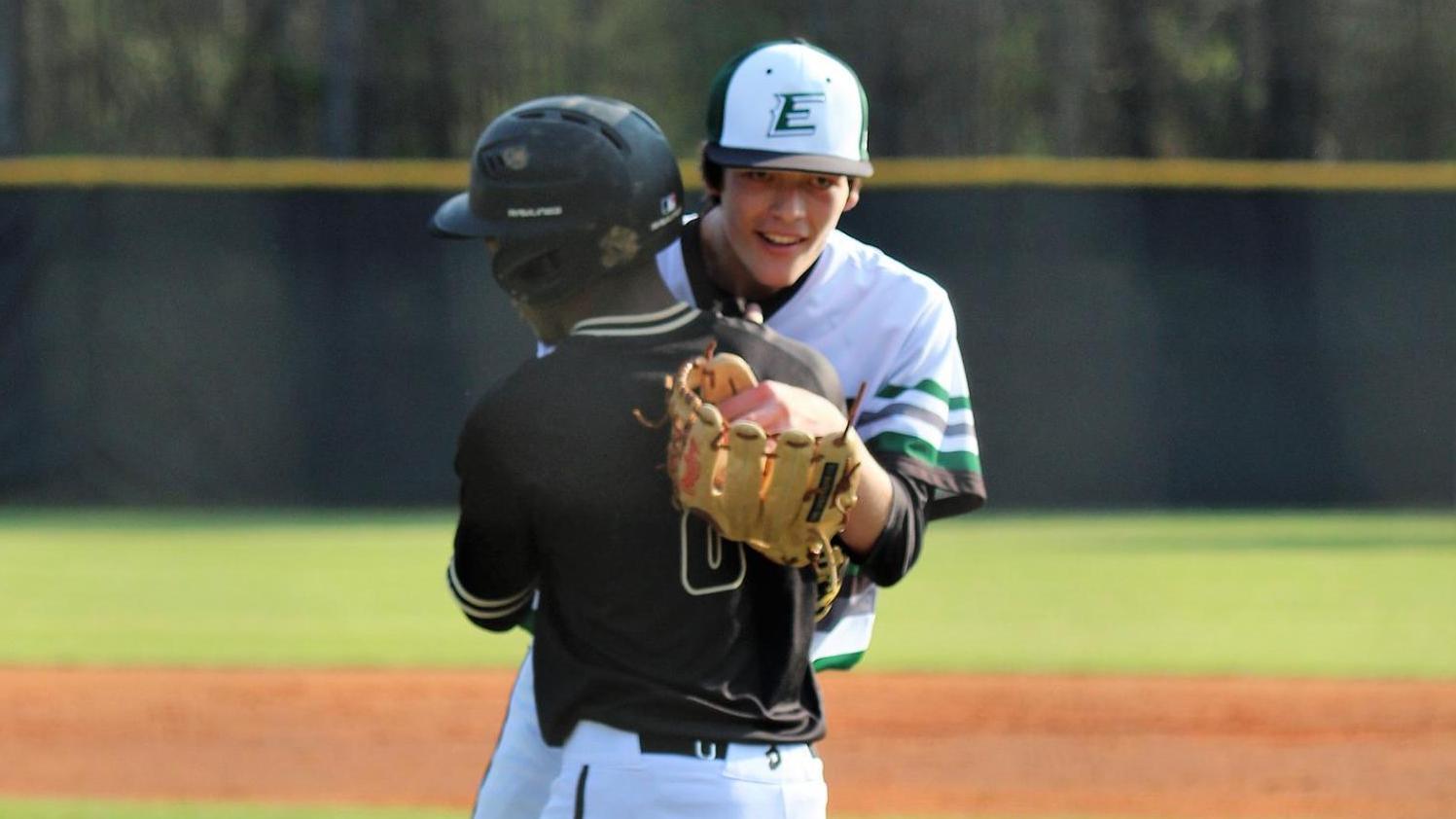 Mercury
WNBA
Duke
NCAAM
Steelers
NFL
Steelers
NFL
Steelers
NFL
He can lift an insane amount of weight.
James Harrison, 39, has become notorious for posting videos of his intense weightlifting regimen on Instagram.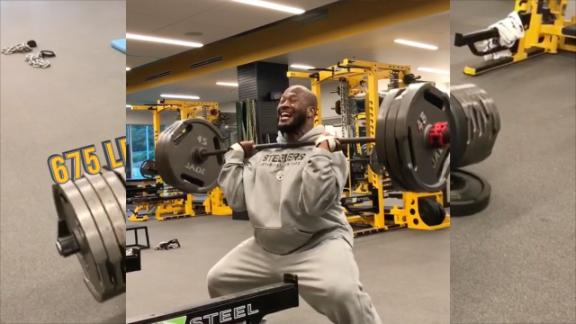 Baylor
College Football
Baylor
College football
Jets
NFL
Eagles
NFL
Alonso set to compete in first Indianapolis 500.
Fernando Alonso joins Marty Smith to explain why he wanted to race in the Indianapolis 500.
Rahal on Indy: 'If you win this race, it changes your life forever.'
Graham Rahal explains what the Indianapolis 500 means for a driver's career.
P.K. Subban was born to play hockey.
The Predators' Subban honed his skills in a backyard rink built for him by his father. The full profile airs on E:60 this Sunday.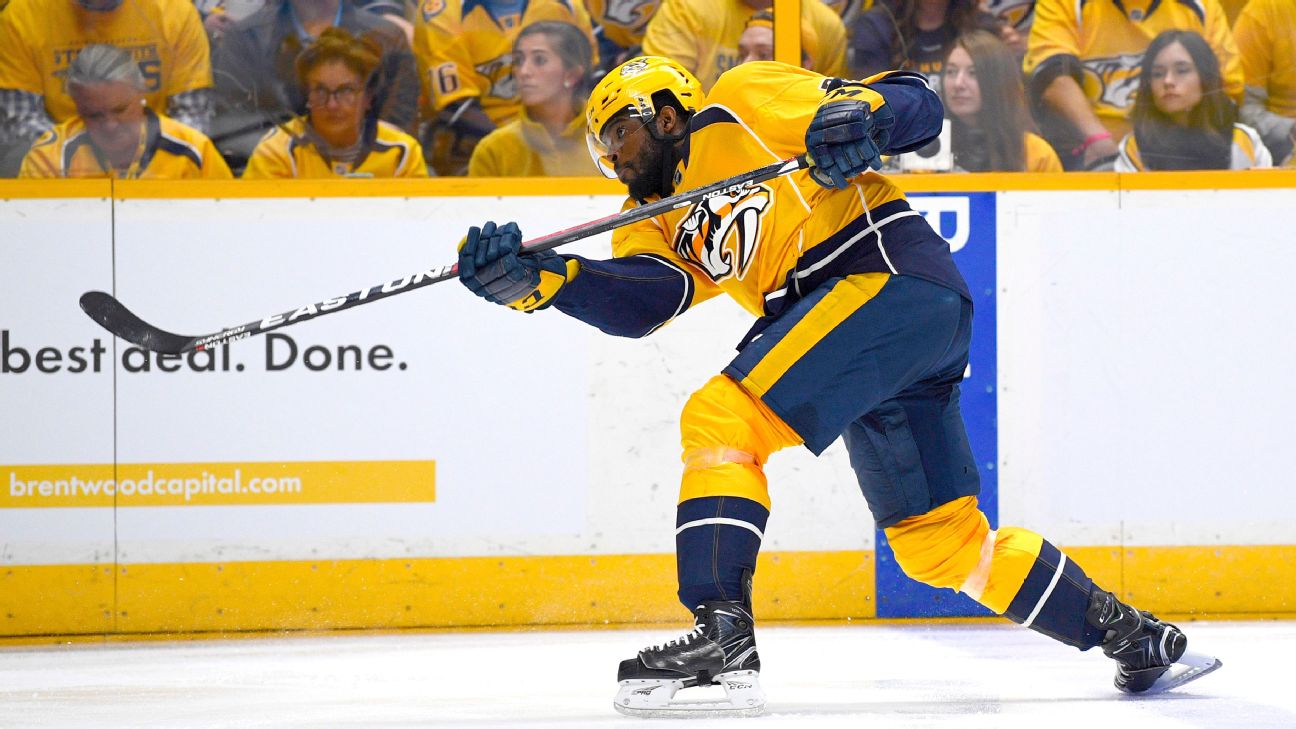 UFC
REDEF + ESPN
Customize ESPN
On This Date: May 27, 1968
AP Photo/Charles Knoblock

It's been 49 years since George Halas roamed the sidelines, but his legacy lives on.
Why Colón keeps coming back
Pouya Dianat/Atlanta Braves

On his 44th birthday, Bartolo Colón says no one is more surprised than he is that he's still pitching. But he's driven by a love for the game, an appreciation for his experiences -- and maybe a chance at another home run.
Kyle Hilton

At its core, the changeover is supposed to give tennis players a "break" from play. But it has evolved into a glimpse of the players themselves. From superstitions to smashing rackets to yelling at chair umpires, a lot can happen in 90 seconds.
Streeter Lecka/Getty Images

How do the top prospects in the 2017 draft rank? Chad Ford gives his new top 30 after consulting NBA scouts and general managers.