Ohio State survives Maryland in epic OT win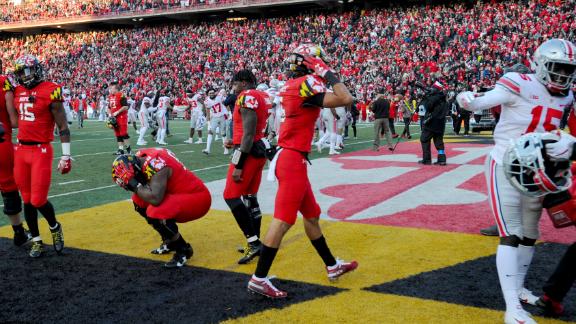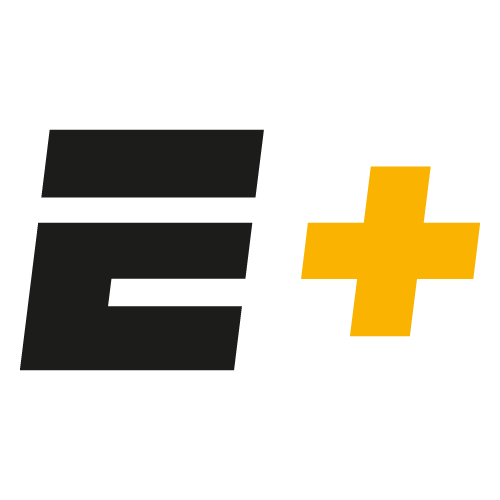 Detail w/ Peyton Manning
New episode available
Peyton breaks down his brother Eli's latest win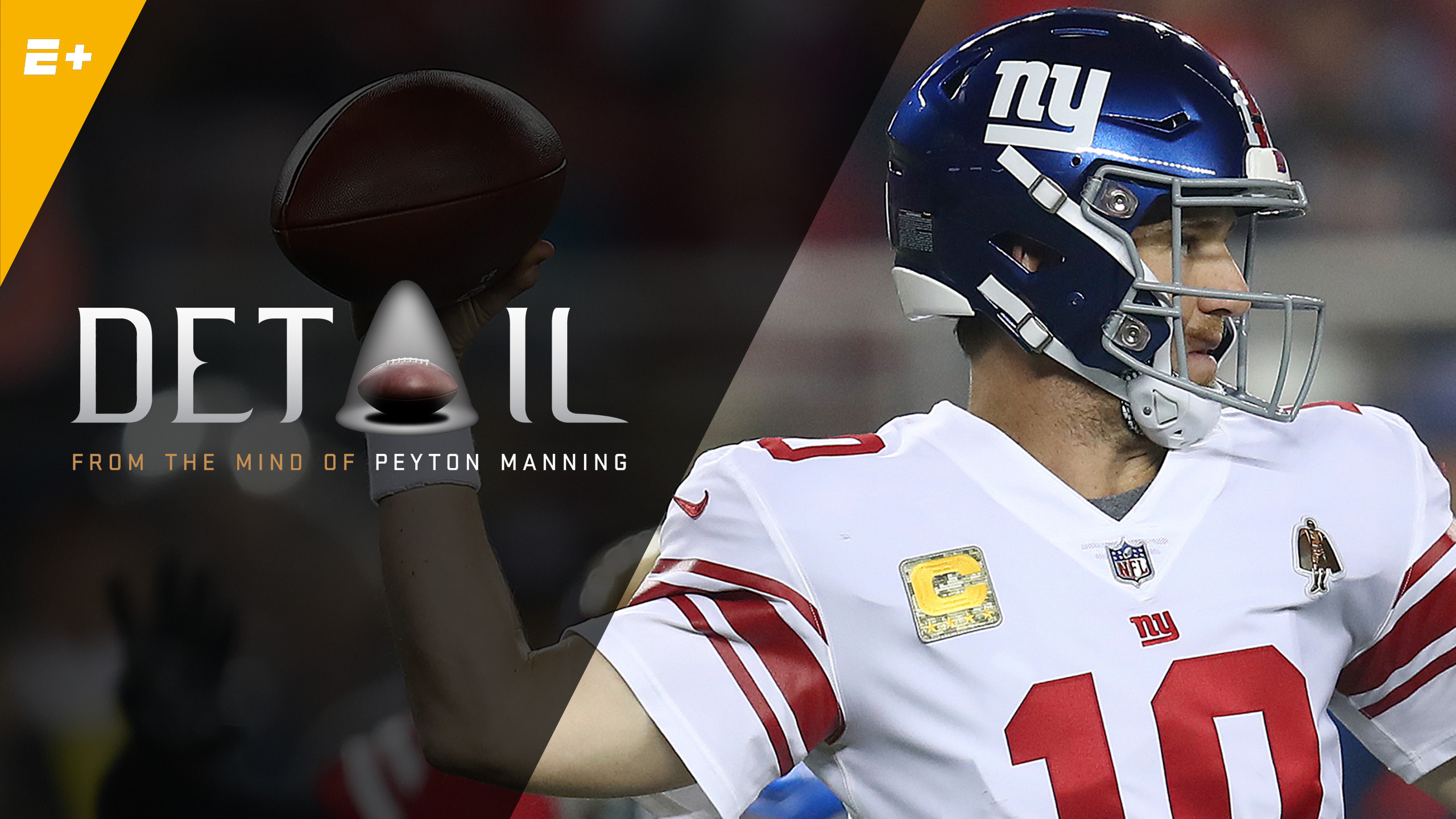 Cornelius leads OK State to upset win over No. 9 WVU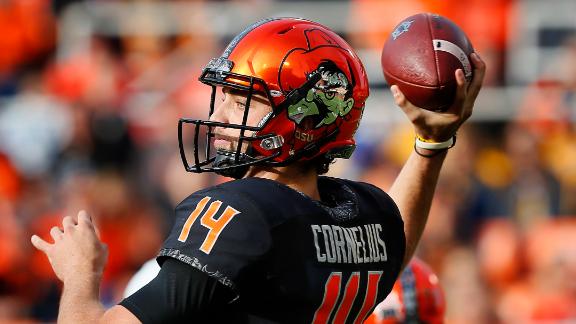 Rutgers QB drops wide-open TD on fourth down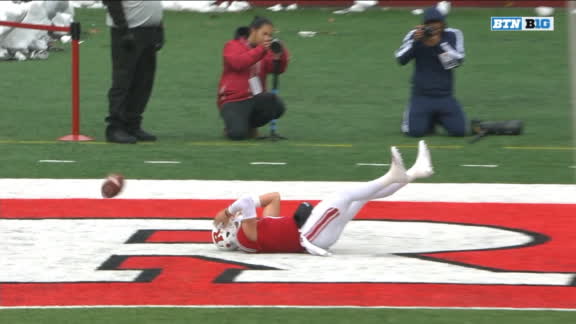 Wisconsin's Davis goes full OBJ for 1-handed TD
Wisconsin WR Danny Davis III snags a Jack Coan back-shoulder fade with one hand to complete an insane 5-yard touchdown.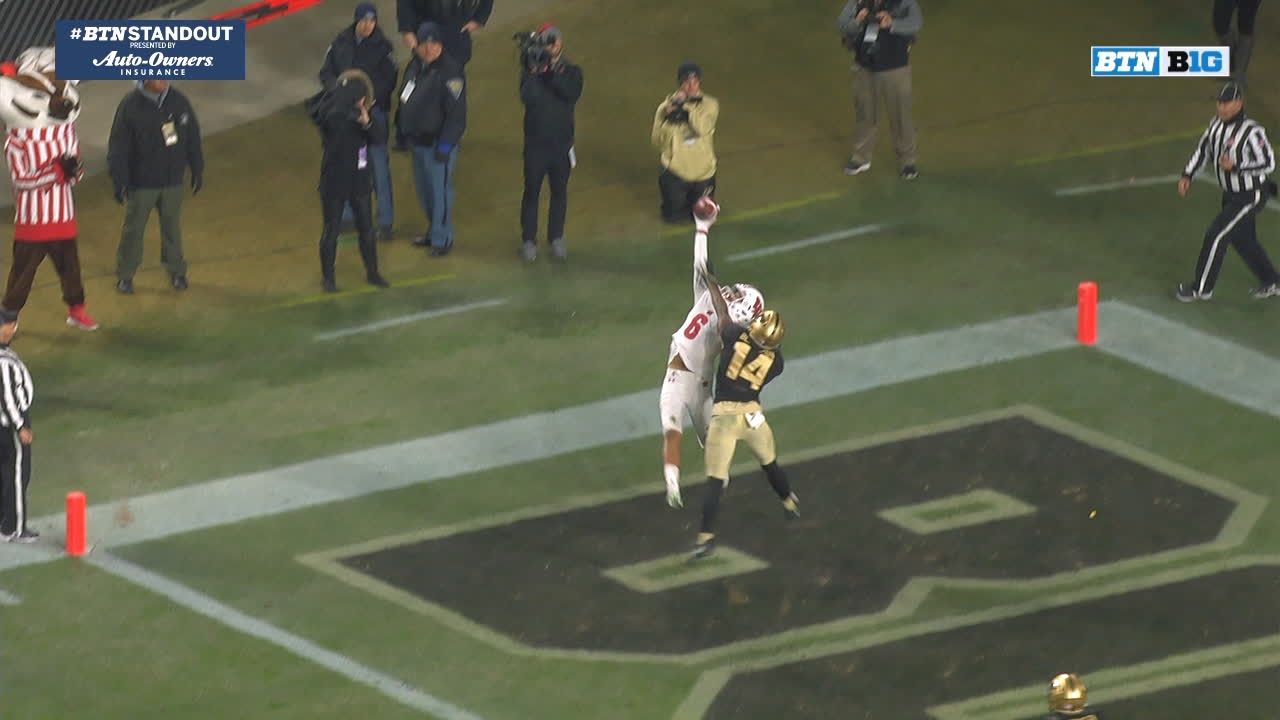 USC DL throws a punch, hit with unsportsmanlike conduct penalty
After a play, Brandon Pili hits a UCLA offensive lineman and is reprimanded on the sidelines in the second quarter.
Colorado State game-winning Hail Mary reversed
After Colorado State pulled off what looked like a game-winning Hail Mary, the play was called off as the receiver ran out of bounds before catching it.
Northwestern's Hall makes diving INT on tipped pass
Northwestern's Nate Hall makes a diving catch to snag a tipped Minnesota pass for an interception.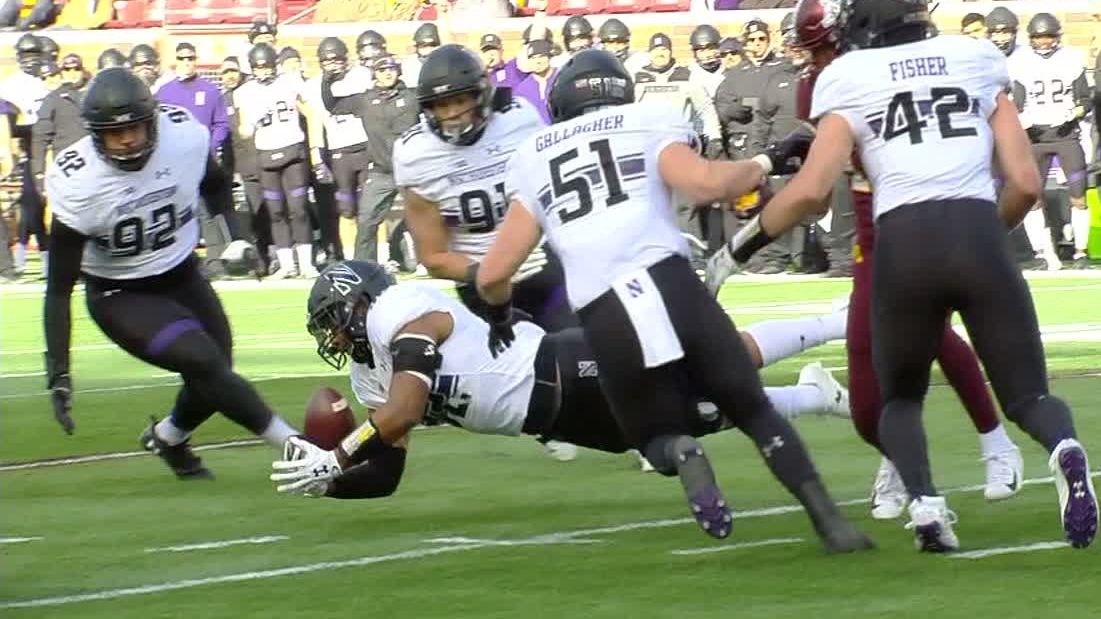 Corso's Pick: Cincinnati vs. UCF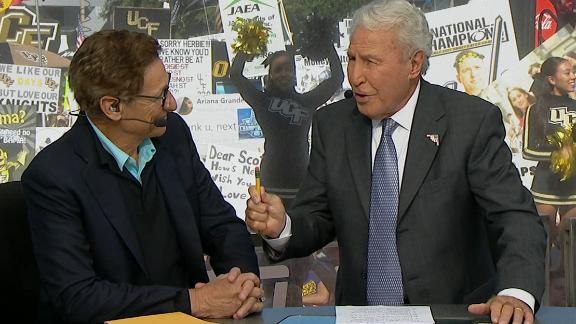 Furman's Matt Rafferty secures upset with turnaround jumper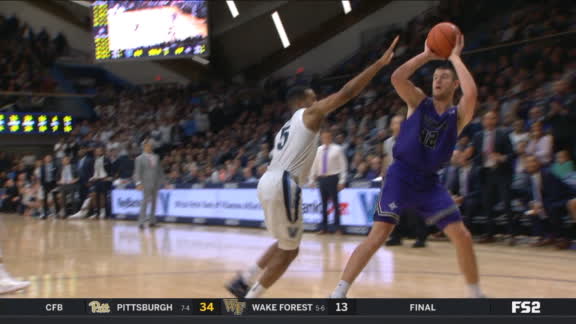 Customize ESPN
On This Date: Nov. 17, 1996
On November 17, 1996, Dwayne "The Rock" Johnson made his first appearance in the WWE at the Survivor Series.

Sign up for FREE!
Famous college football prank
Stan Grossfeld/The Boston Globe via Getty Images

In 1982, during the middle of The Game between rivals Harvard and Yale, a third player entered the game when MIT students pulled the greatest prank in college football history.
Cleveland Cavaliers

Time to hand out some grades for Nike's final batch of City uniform designs.
Brian Spurlock/USA TODAY Sports

Everything went according to plan for the top 10 teams last weekend, but the schedule doesn't get easier for the teams jockeying for a final top-four ranking.