Lou Williams drops 33; Clippers force Game 6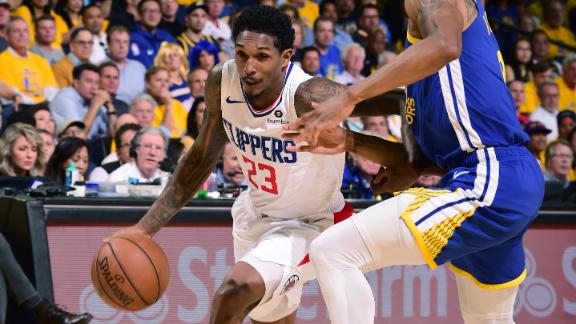 Williams on Clippers: 'It's a mix of arrogance and just hard work'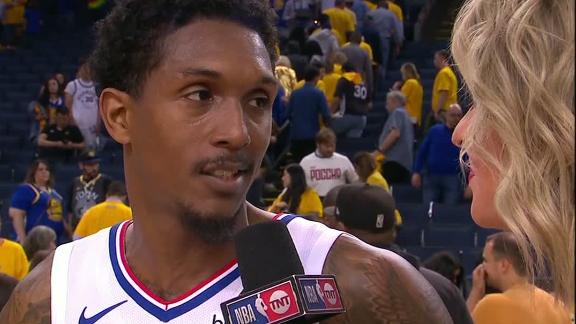 Harrell flushes dunk on two Warriors
Draymond gets tech for kneeing Beverley
Draymond Green is called for an offensive foul, steps over Patrick Beverley to argue and knees him.
Kerr 'not surprised' by Warriors' poor defensive effort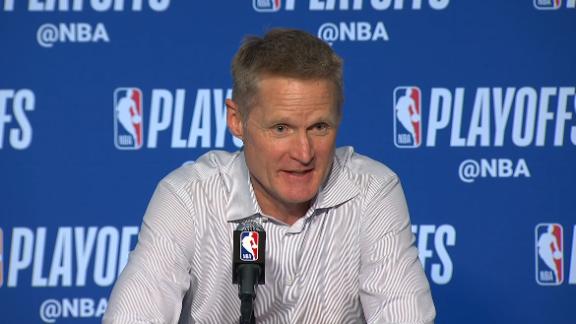 James Harden scores 26 points to close out Jazz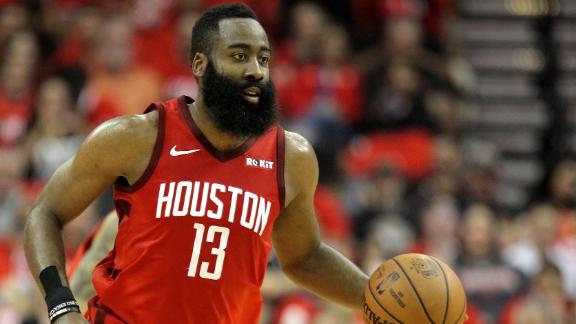 CP3 tells Tucker to stop touching his head
Capela: I want to face the Warriors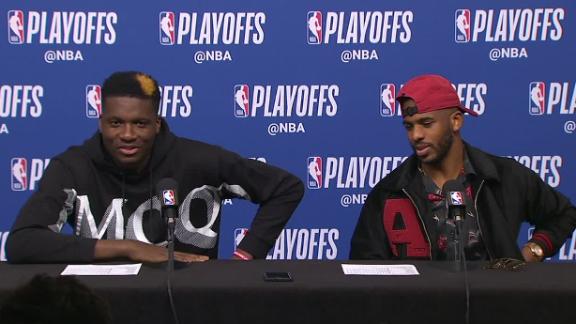 Brock McGinn nets double-OT winner to advance Hurricanes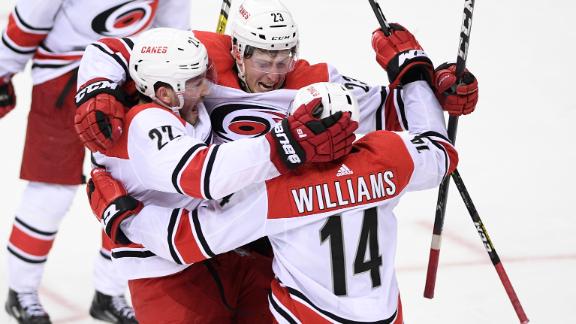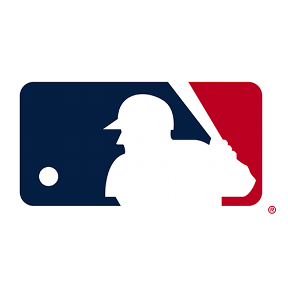 THE VLAD JR. ERA BEGINS
debut set for Friday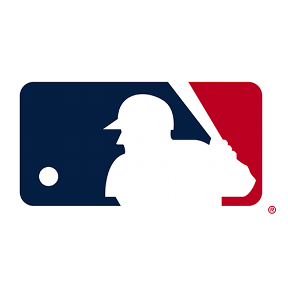 Wednesday's Top Moments
Hoskins gets revenge on Mets with homer, 34-second trot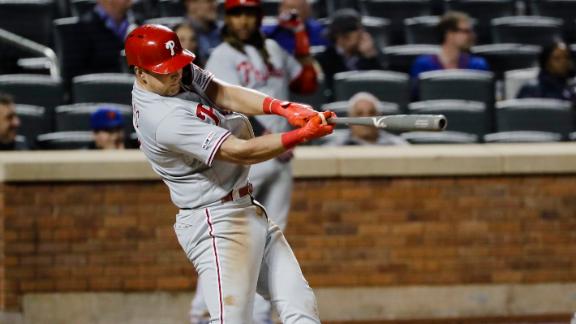 Trout's run-saving catch leads to hidden-ball trick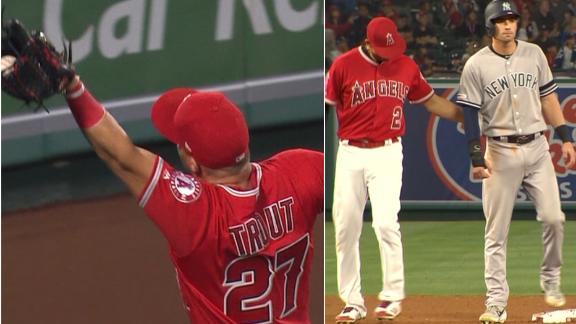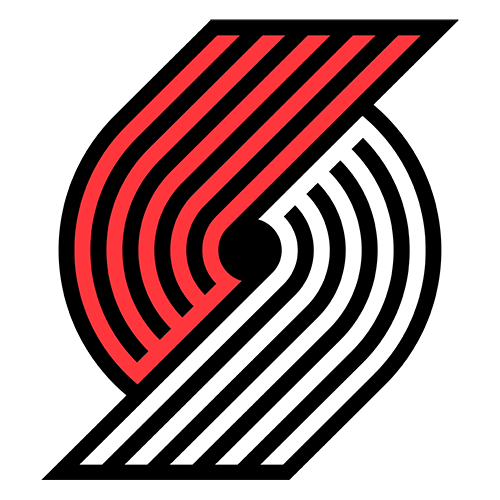 Lillard delivers
Blazers advance
Relive Lillard's electric first round vs. Thunder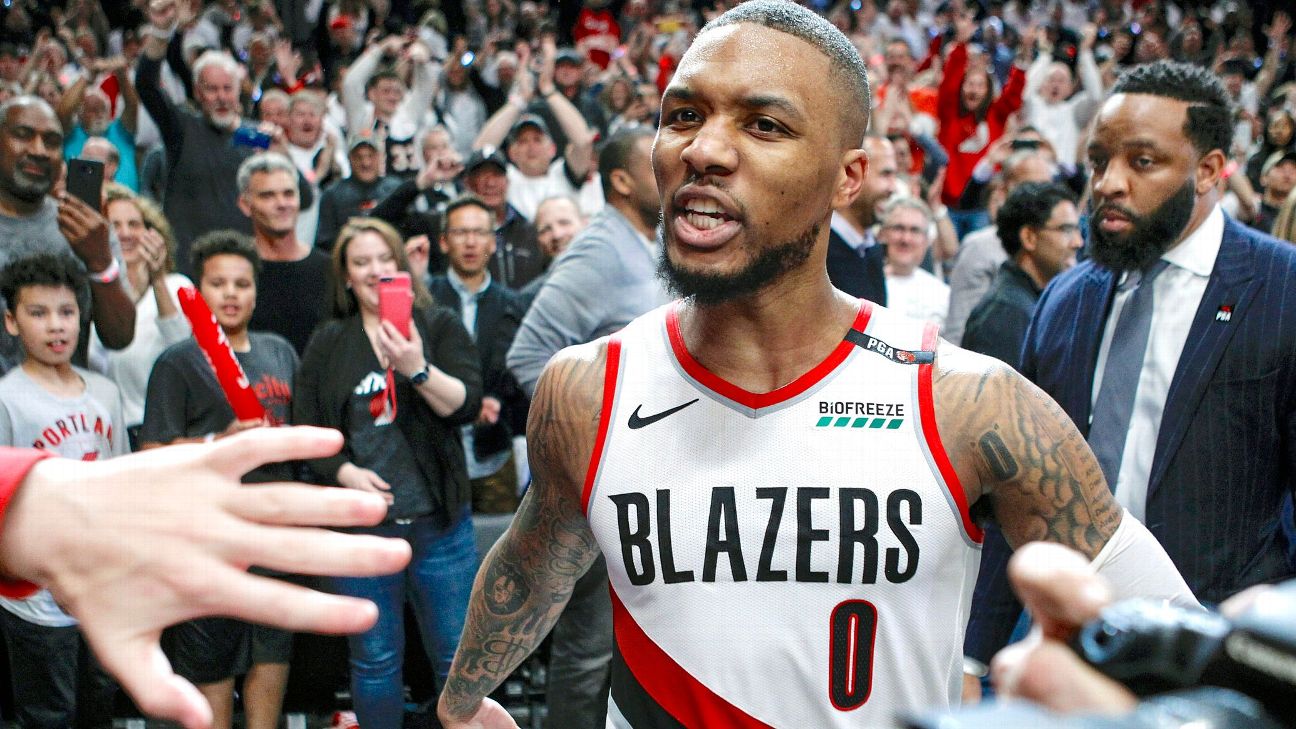 Customize ESPN
On This Date: April 24, 1994
On April 24, 1994, David Robinson scored 71 points on the final day of the season to win the scoring title over Orlando's Shaquille O'Neal.
'The single worst moment of my life'
Dylan Buell/Getty Images

A year ago, Danny Farquhar was pitching for the White Sox when an aneurysm burst in his brain. Here's how he and those around him recall that fateful day, his recovery -- and his return to the mound.
Jameson Painter

"Look at them," Alex Trebek said. "They're going, 'Oh, s---, we have to face James next.'" Here's the inside story of how a Vegas sports bettor is blowing up America's game show.
Josh Hedges/Zuffa LLC/Getty Images

ESPN+ is now streaming exclusive live UFC events, weigh-ins and more, Ariel and the Bad Guy, Dana White's Contender Series and other exclusive MMA content.
AP Photo/Chris O'Meara

Check out MLB's marquee matchup of the day on ESPN+