Mahomes tears up Bengals' defense with four TDs
Hunt's ridiculous hurdle sets up TD
Kareem Hunt is relentless on a 21-yard run by completely jumping over a defender and on the next play scores a TD on a pass from Patrick Mahomes.
Hunt says hurdling a defender was 'good and scary'
Kareem Hunt explains how his amazing hurdle in the first quarter set the tone for the Chiefs and provides his thoughts on Patrick Mahomes.
Mahomes leads Chiefs to another dominant victory
Patrick Mahomes throws for 358 yards, four touchdowns and an interception as the Chiefs crush the Bengals 45-10.
Dalton thinks Green was slowed down by double-teams
Andy Dalton was able to connect with A.J. Green early, but he thinks he was limited in the 2nd half because of double-teams.
Reid appreciates his 200th win in the NFL
Andy Reid expresses his emotions on getting his 200th win, including playoffs, in the NFL and says "everybody is involved" in this milestone.
Mahomes says his dad doesn't know he wore his Mets jersey
Patrick Mahomes explains how cool it is to wear his dad's Mets jersey and explains how special it is to play at Arrowhead Stadium in primetime.
Mahomes tosses 4th TD after fumbled snap
Patrick Mahomes fumbles the snap, but recovers quickly and tosses a touchdown to Tyreek Hill.
Parker picks off Dalton for TD
Andy Dalton throws a pass up the middle and it gets intercepted by Ron Parker, who returns it 33 yards for a touchdown.
SVP wonders what happened to the Jaguars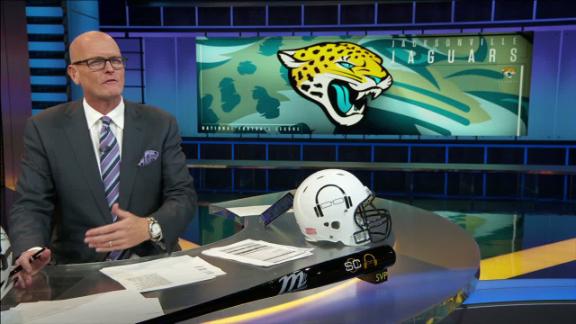 D'Antoni: Paul suspension was not 'equitable'
Rockets head coach Mike D'Antoni says he doesn't agree with "anything close" to the suspension Chris Paul received.
Close-up video appears to capture Rajon Rondo spitting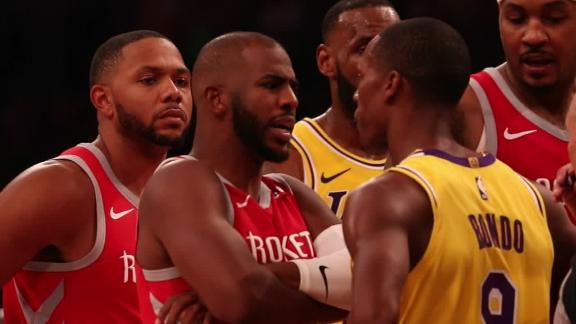 Punches thrown; Rondo, CP3 and Ingram tossed
James Harden gets shoved by Brandon Ingram going up for a basket, leading to Rajon Rondo, Chris Paul and Ingram throwing punches, with all three ejected.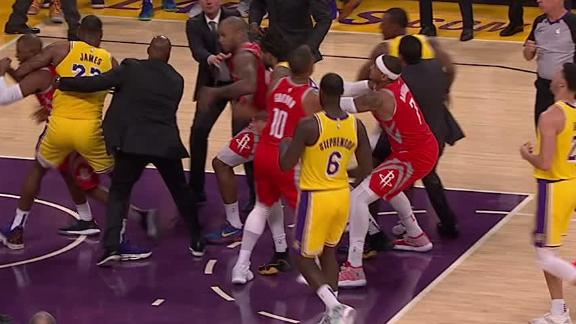 Carmelo calls Rondo's alleged spitting 'unacceptable'
Carmelo Anthony expresses his thoughts on Rajon Rondo allegedly spitting in Chris Paul's face which escalated the fight during the game.
Maher's FG bangs off upright as Cowboys lose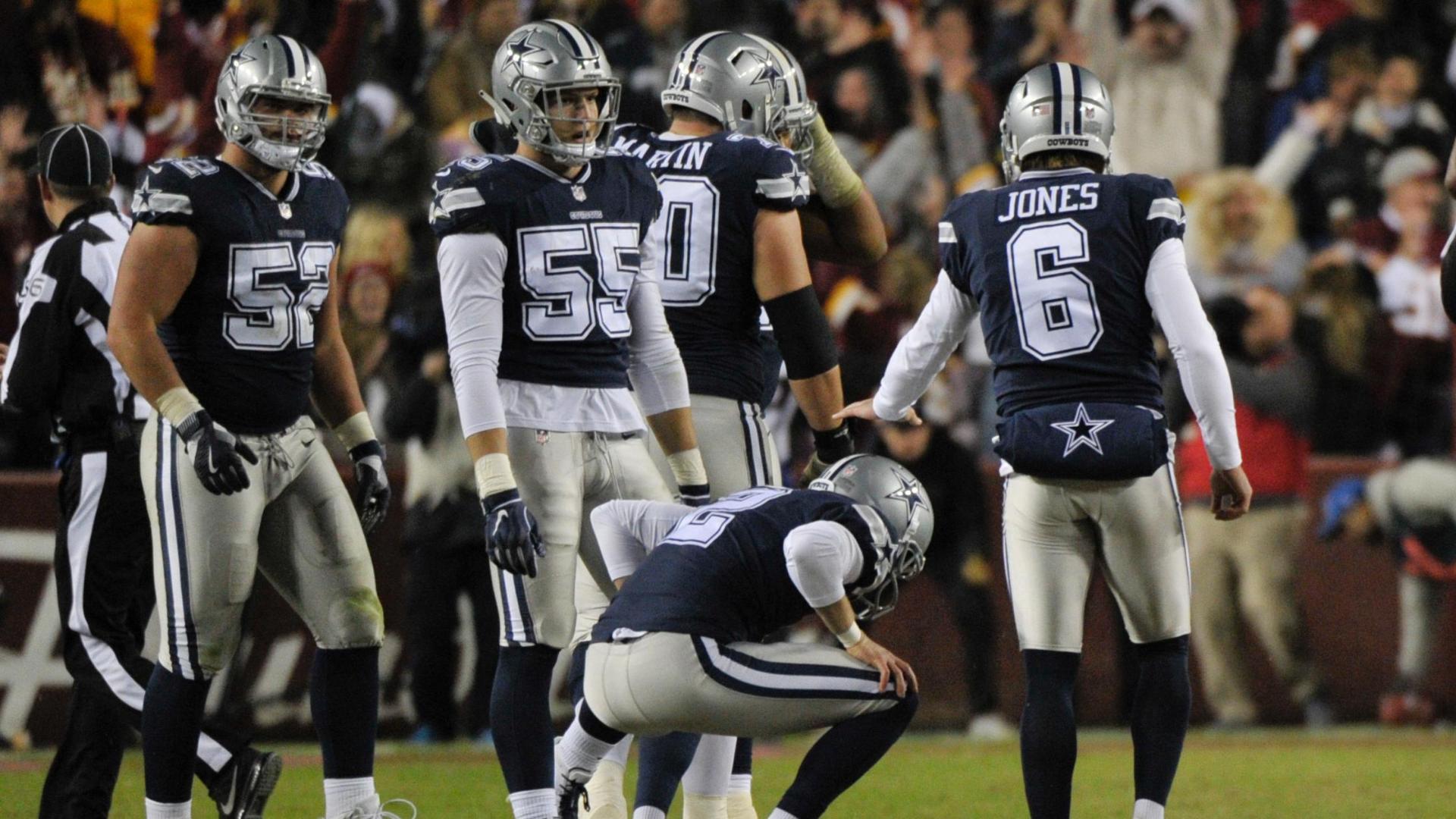 Brees throws 500th career TD pass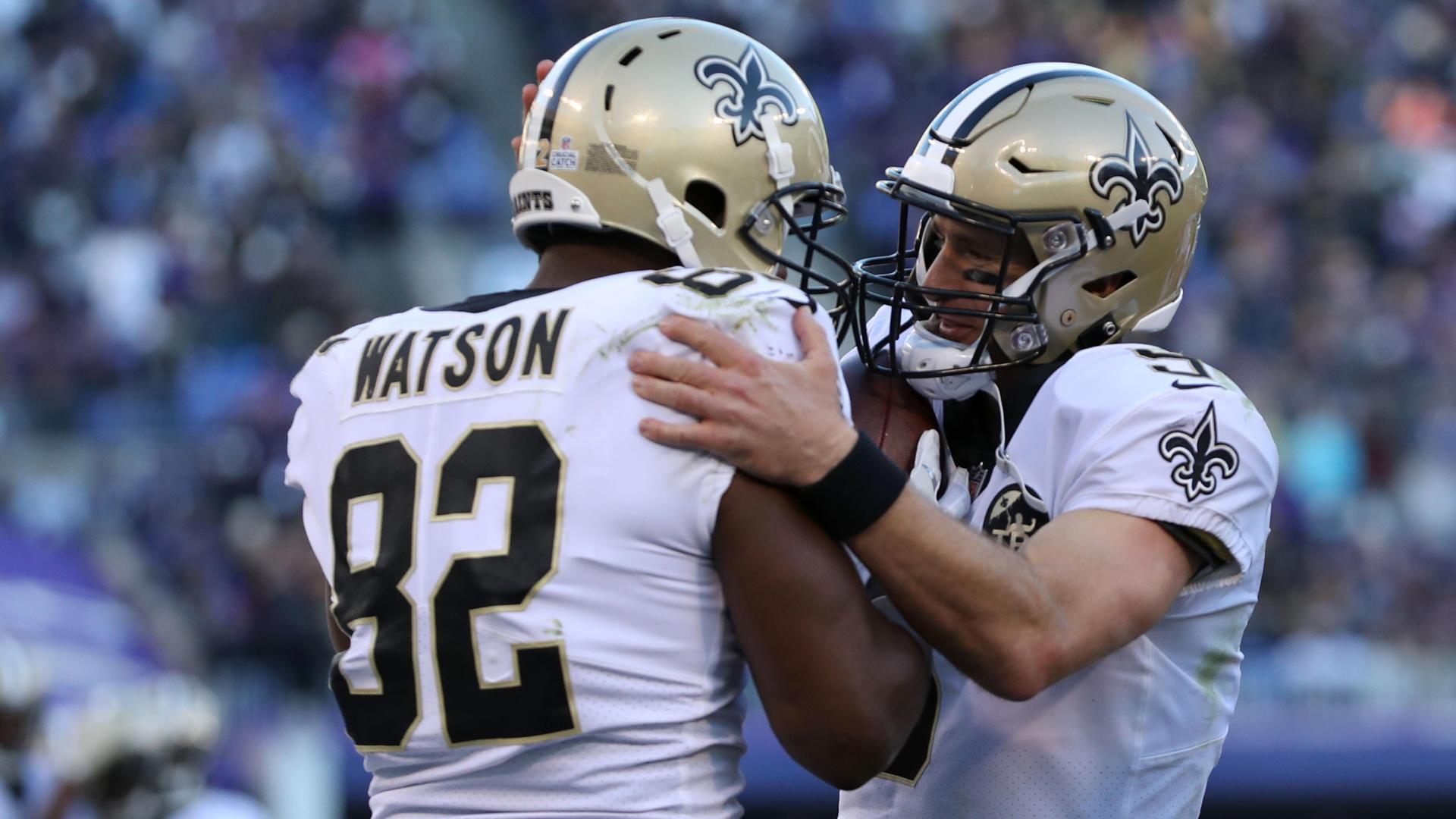 Goff connects with Cooks for 19-yard TD
Jared Goff drops a beautiful pass to Brandin Cooks, who leaves his feet to make the catch at the goal line and push the Rams' lead to 22-0.
Patriots return blocked punt for TD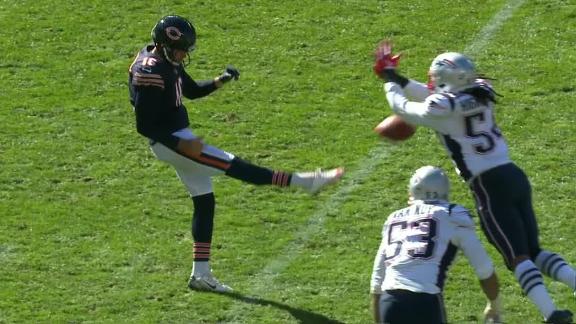 Hopkins burns Ramsey for awesome 1-handed snag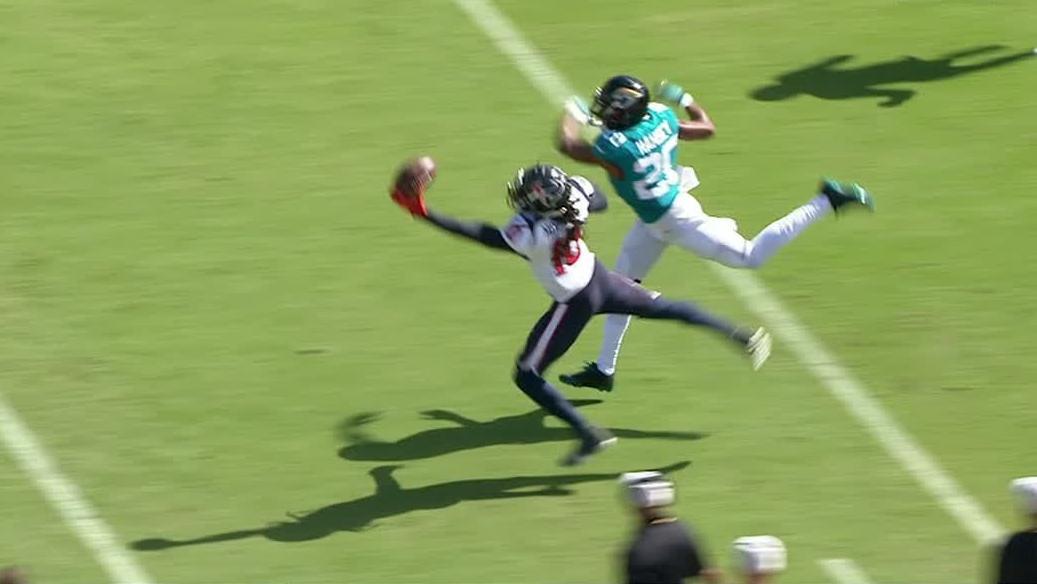 Lamar Jackson gets first career NFL TD
With four seconds left in the second quarter, Lamar Jackson rushes into the end zone to score the first touchdown of his NFL career.
Eric Reid calls Malcolm Jenkins a 'sellout' and his actions 'cowardly'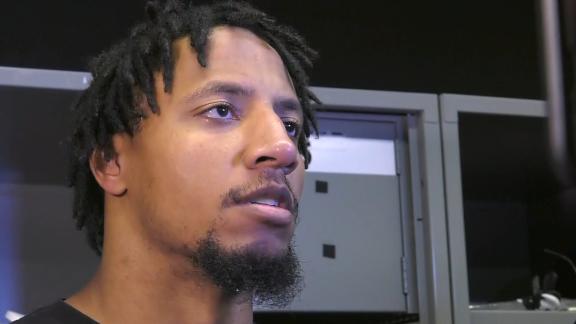 Giants rookie RB Saquon Barkley says he has not proved anything yet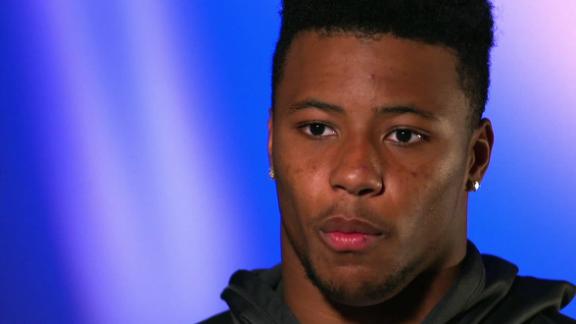 Customize ESPN

Sign up for FREE!
Baker Mayfield and Patrick Mahomes traded blows in a record-setting game in 2016 where the two QBs combined for 1,383 passing and rushing yards.
Ranking your NBA team's 2018-19 drama
Eric Heintz

Is there any Stranger Thing than what the Lakers did this summer? Is there anyone Leftover in Cleveland? Did we just turn all 30 NBA teams into TV dramas? Yes ... yes, we did.
Morry Gash/AP Photo

From Wisconsin RB Jonathan Taylor to Houston DT Ed Oliver and everyone in between (including some guy named Tua), these are the first half's best players.
Matt King/Getty Images

"I wasn't really focusing on Bolt too much. I was more worried about Ross McCormack and also Jordan Murray," defender Josh Symons told ESPN.