Ohtani ready to take his talents to MLB.
The baseball world is buzzing about the Japanese star pitcher and hitter, who now has a clear path to play in the majors in 2018.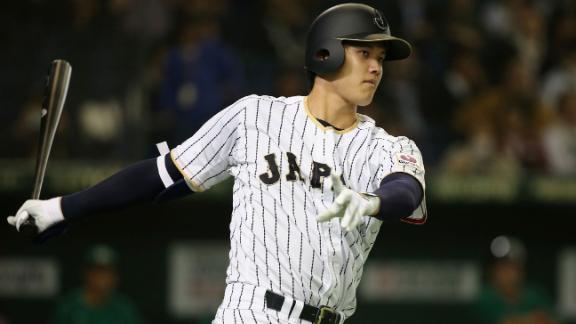 Alabama
NCAAF
Clemson drops to No. 3 in latest rankings.
Kirk Herbstreit evaluates the top six teams this week in the College Football Playoff rankings.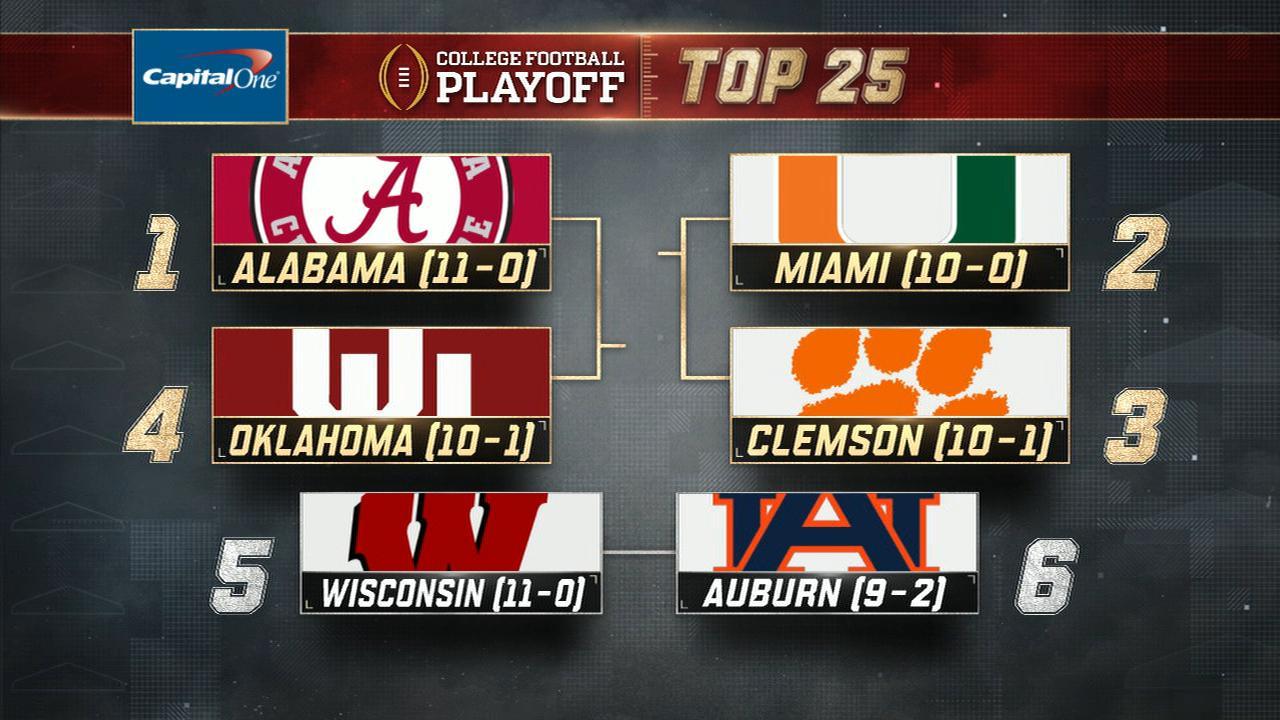 Lakers
NBA
Ball picks up 13 rebounds in Lakers' victory.
Lonzo Ball drops eight points, picks up 13 rebounds and dishes out four assists to help the Lakers past the Bulls at Staples Center.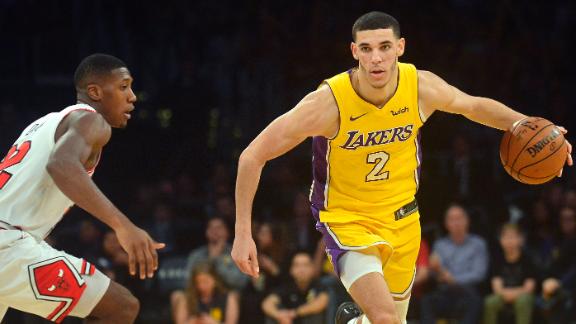 Missouri
Men's College Hoops
Missouri
NCAAM
Missouri
NCAAM
Happ rolls to the rim for thunderous dunk.
Wisconsin's D'Mitrik Trice catches defenders watching on the pick-and-roll and feeds Ethan Happ, who throws down a two-handed dunk in a loss to UCLA.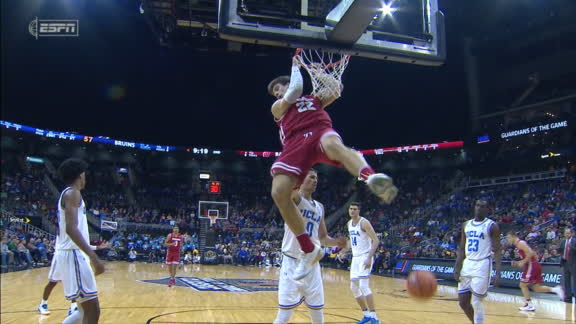 Notre Dame
College Hoops
Notre Dame's Farrell nutmegs defender with pass.
Matt Farrell sets up his teammate with a perfect pass between a LSU defender's legs.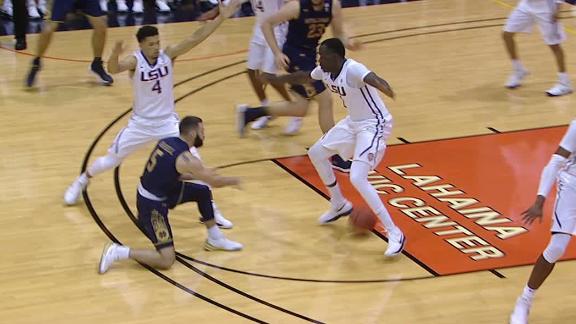 Warriors
NBA
Durant: Return to OKC 'just another game.'
Kevin Durant downplays the significance of his return to Oklahoma City, calling the matchup "a regular game for me now."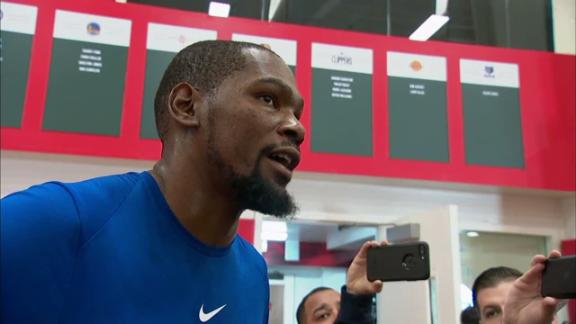 High stakes in college football's rivalry week.
The Iron Bowl has playoff implications, and Ohio State hopes to improve its chances with a win in Ann Arbor. Take a look at the Football Power Index to see how things will shake out.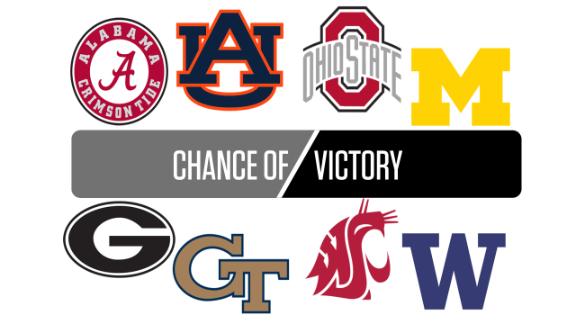 Customize ESPN
On This Date: Nov. 22, 2012
For five years, the Butt Fumble has been a mainstay on blooper reels, and no gaffe since has inspired such a strong reaction.
Christopher Testani for ESPN

Become a pro at leftovers with a recipe for Detroit's turkey, brie and mostarda sandwich. Also, warm up with Elk Stroganoff at Lambeau, the Giants/Jets' Fat Rooster Hot Chicken Sandwich or check out the Skuna Bay Salmon Crudo from the U.S. Open.
Matt Dunham/AP Photo

NFL commissioner Roger Goodell is in a bitter battle few saw coming, led by Jerry Jones, the league's most opinionated and powerful owner. Nobody knows how this will end.
ESPN Illustration

Where will Yu Darvish go? Who'll sign Jake Arrieta? Can J.D. Martinez score a big deal? This free-agent class boasts big names who come with big risks.