College World Series
Eric Cole makes terrific catch in ninth as Arkansas eliminates Florida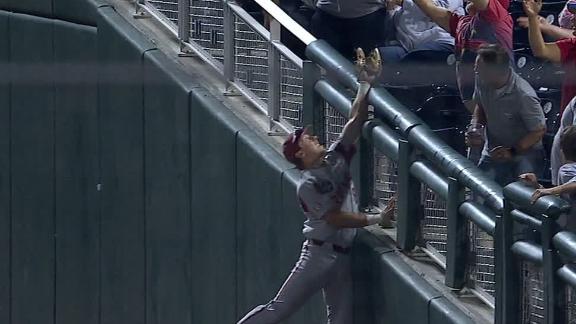 Knox got advice on booing fans from Porzingis
Kristaps Porzingis told Knicks No. 9 pick Kevin Knox to not worry about the boos after being drafted because they will turn into cheers.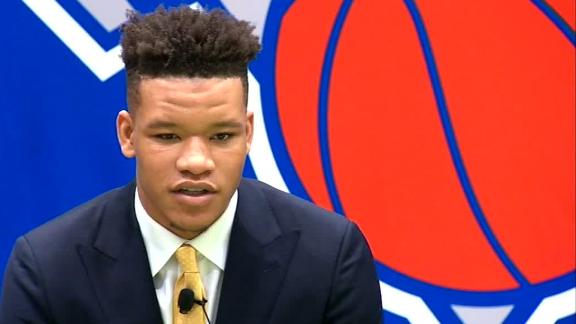 Do the Suns now have Shaq and Kobe 2.0?
No. 1 pick Deandre Ayton might be on to something by likening himself and Devin Booker to a historically-dominant duo.
Doncic's whirlwind draft experience
In a span of two days, Luka Doncic not only changed continents but teams as the highly touted guard got his first taste of NBA life.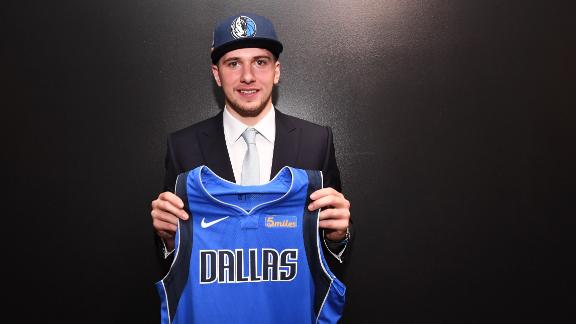 Williams: 'Bamba has more upside' than Ayton
Jay Williams recognizes DeAndre Ayton is a better offensively than Mo Bamba, but Bamba's athletic ability gives him a higher ceiling.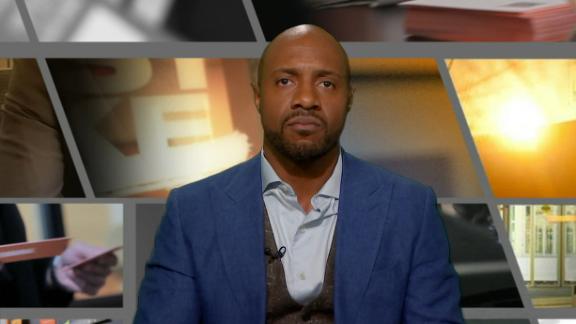 NHL Draft
Giancarlo Stanton shows off the glove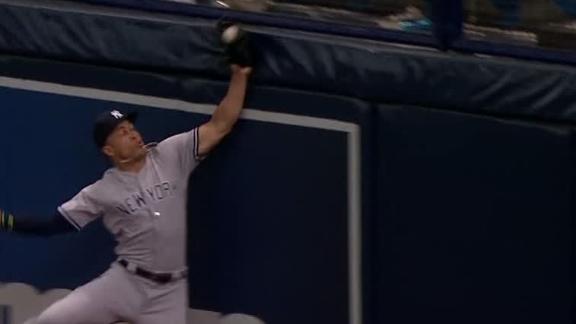 Aguilar's second homer walks it off for Milwaukee
Jesus Aguilar provides all of the offense for the Brewers as his second dinger is a walk-off homer in a 2-1 win against the Cardinals.
Martinez's single gives Red Sox lead
J.D. Martinez singles with the bases loaded to drive in two runs to give Boston the lead.
Arenado cranks 2-run homer
Nolan Arenado wallops Wei-Yin Chen's pitch for a 2-run shot to left field.
Adames robs fellow SS Gregorius
Willy Adames gets up high to rob Didi Gregorius of at least a base hit and Gregorius gives the stink eye.
Customize ESPN
On This Date: June 22, 1981
On June 22, 1981, John McEnroe had his most famous on-court meltdown.
Kohjiro Kinno / ESPN Images
Inside Max Scherzer's process
Erik.S Lesser/EPA

The Nats' ace swears he's normal. The evidence -- three Cy Youngs, 152 strikeouts in 2018 and a near obsession with minor tweaks -- proves otherwise.
LeBron James' next decision
Illustration by Brian Connick

LeBron James' decision on where to play next season could shake up the NBA. Where will the King find his throne? We look at the most likely options.
James White

Explore nine years of iconic images, all dedicated to the power of the athletic form.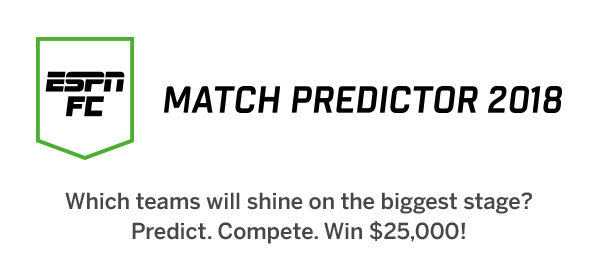 Sign up for FREE!