McDonald stiff-arms Conte to the ground, scores TD
Brown shakes two defenders for TD
Ben Roethlisberger tosses a quick pass to Antonio Brown, who shakes off two defenders and runs 27 yards into the end zone for the score.
Johnson crashes into wall, walks off under own power
Ben Roethlisberger overthrows his receiver and Bucs safety Isaiah Johnson crashes into the wall while defending. Johnson would walk off on his own.
Fitzpatrick uses play-action to find Brate for TD
Ryan Fitzpatrick fakes the handoff and finds a wide-open Cameron Brate for a 4-yard touchdown.
LeBron says Lakers have 'long way to go' to beat Warriors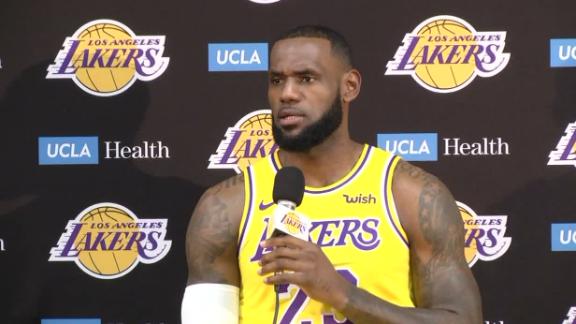 SportsCenter with SVP: Tiger Woods says finally winning again is 'surreal'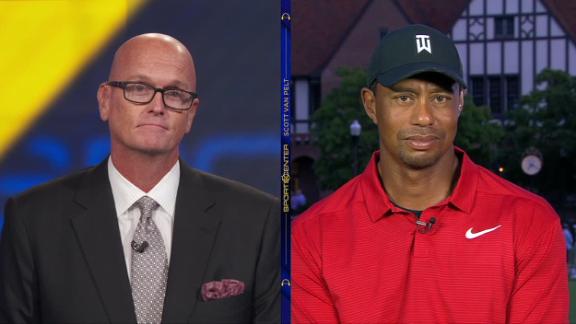 Customize ESPN

It's not too late to play!
On This Date: Sept. 24, 1938
AP Photo

Donald Budge made tennis history in 1938 when he became the first player to win all four Grand Slam titles in the same calendar year.
Why people can't stop watching Ninja
Photo by Benedict Evans, treatment by Richard Roberts

How did Ninja become gaming's first crossover star? The "Fortnite" legend is relentless about one thing: He's always on.
Harry How/Getty Images

The NBA is the most absurd major U.S. sports league. Let's celebrate it.
Jordan Johnson/USA TODAY Sports

Even when your playoff odds drop to absolute zero, there's still a chance to do something absolutely special on the diamond.