Mayfield pulls out tricks from Rose Bowl
Baker Mayfield pulls off a trick play, where he catches a 2-point conversion, similar to a play he executed for a touchdown in the 2018 Rose Bowl.
Mayfield catches 2-point conversion after Hyde's TD
Hyde pounds it in to give Browns the lead
Carlos Hyde takes the handoff and finds the end zone for the second time to give the Browns the lead over the Jets.
Darnold's INT seals Browns' first win in 635 days
Sam Darnold's pass gets picked off by Joe Schobert in the fourth quarter, which seals the Browns' victory over the Jets.
Mayfield: 'Gotta handle business next week' in Oakland
Baker Mayfield is going to enjoy the win with his teammates, but isn't losing focus on the big picture.
Mayfield: Cleveland 'deserves' to win
Baker Mayfield is looking toward the future after winning the Browns' first game in 635 days.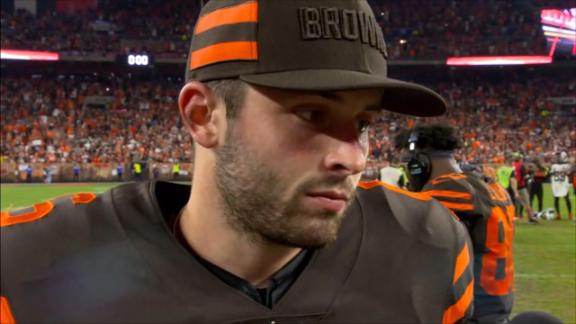 Bowles on Jets' loss: 'We lost our composure'
Jets head coach Todd Bowles explains what went wrong for his team in their loss to the Browns on Thursday night.
Darnold takes responsibility for loss
Sam Darnold reacts to the Jets' loss to the Browns, taking responsibility for the "stagnant offense" and says he needs to play better.
Jackson always had faith in Mayfield
Hue Jackson never doubted Baker Mayfield's talent and knew he would get his shot one day.
Mookie Betts' three-run homer puts game away for Red Sox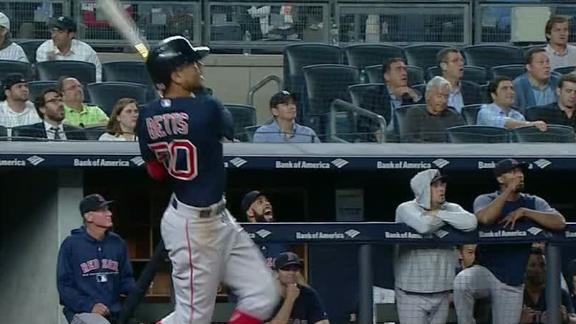 Magic: LeBron schooling Kuzma is growth for the team
Magic Johnson sees LeBron James's dominance in pickup games against Kyle Kuzma important for building a winning culture in Los Angeles.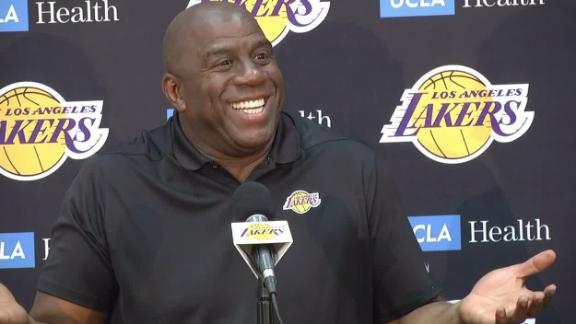 The tale of one of modern football's great icons, Junior Seau, whose tragic end still reverberates through the sports world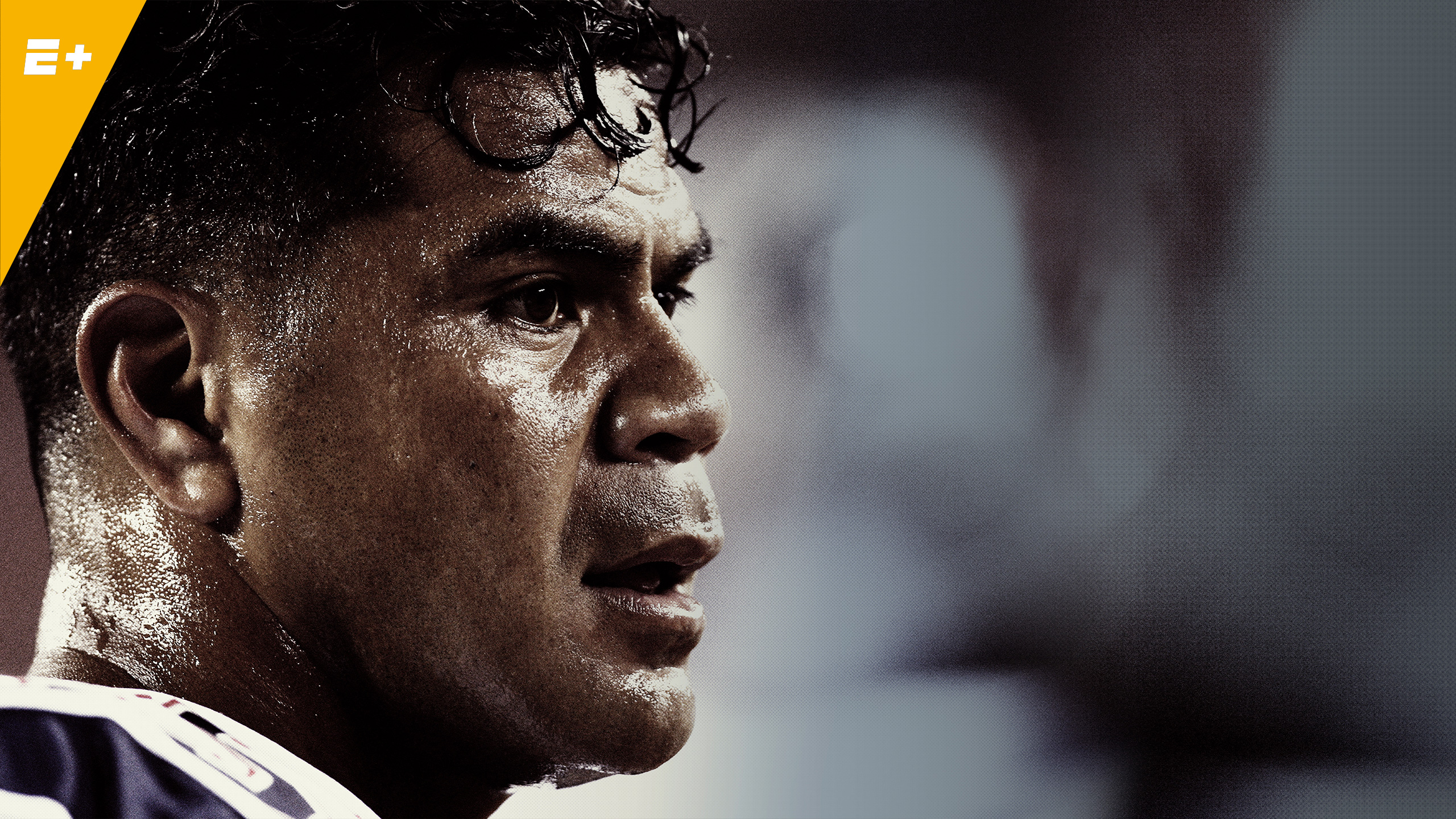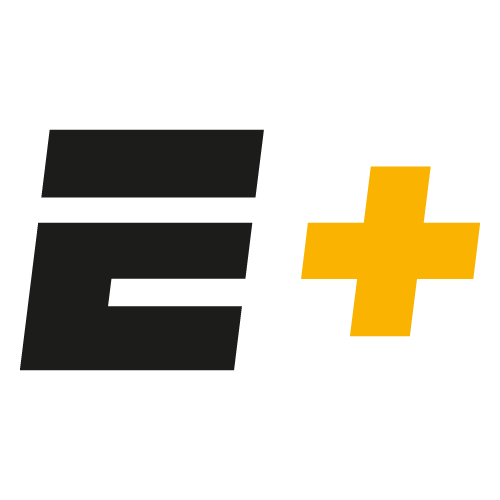 Tour Championship
Featured Holes on ESPN+: 1 p.m. ET, Friday
Tiger eagles final hole to card 65 in Round 1
Tiger Woods ends his day with an eagle on the 18th hole to get himself to 5 under par heading into Round 2 of the Tour Championship.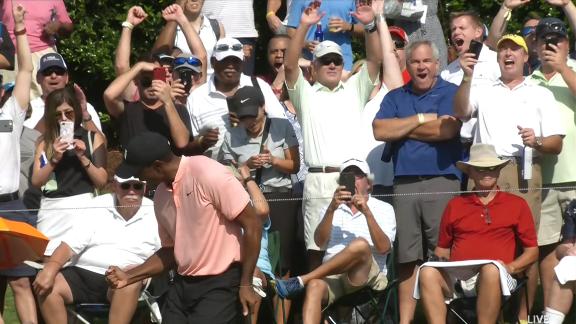 McGregor after faceoff: 'Don't come at the king'
McGregor calls out Nurmagomedov over bus incident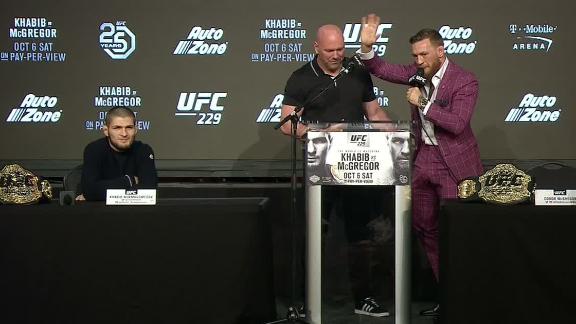 Nurmagomedov says he'll send McGregor 'back to boxing'
Khabib Nurmagomedov questions Conor McGregor's wrestling skills and says McGregor is more concerned with money than his legacy.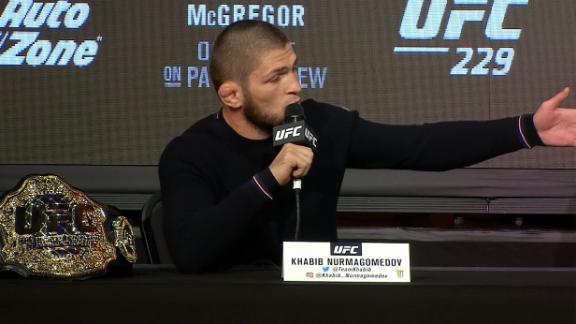 White says McGregor-Khabib bad blood is real
Dana White reflects on the "darkest press conference" he's taken part in, featuring genuine dislike between the two fighters.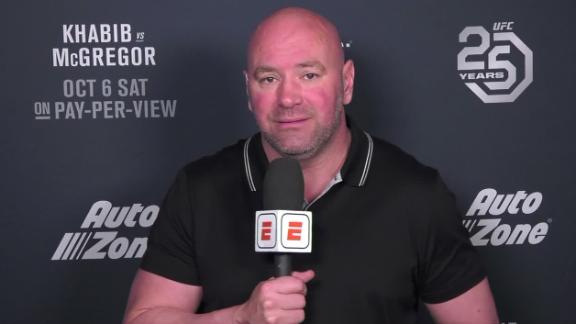 Chael: Khabib 'in way over his head' during UFC 229 presser
Chael Sonnen applauds Conor McGregor for making Khabib Nurmagomedov 'look like a doofus.'
Customize ESPN

It's not too late to play!
On This Date: Sept. 21, 2001
In an emotional first game in New York after 9/11, Mike Piazza hit a clutch home run to lift the Mets.
Harry How/Getty Images

The NBA is the most absurd major U.S. sports league. Let's celebrate it.
Jeff Hanisch-USA TODAY Sports

Khalil Mack was a monster in his first game after being traded. Randy Moss had two huge debuts after being dealt, while Jay Cutler did ... the opposite.
Noah Graham/NBAE/Getty Images

All eyes are already on 2020, when a star-studded group featuring Kobe Bryant, Tim Duncan and Kevin Garnett could become part of one of the best Hall classes ever.