Fantasy Football
Fantasy Football
How serious is OBJ's quad injury?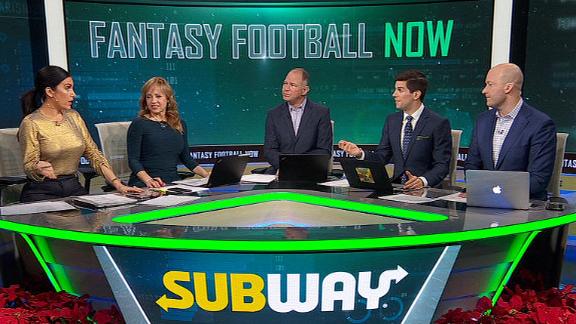 Analyzing Andrew Luck's play in Week 14 win over Texans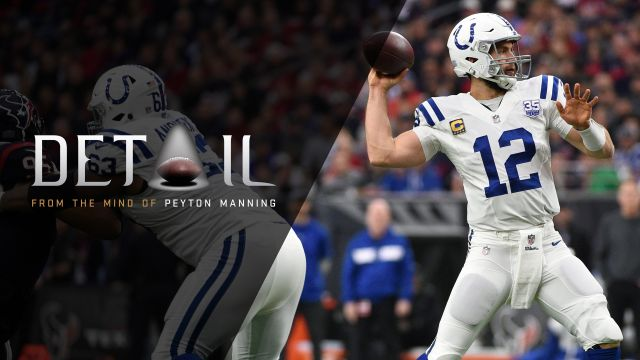 Alisson's howler gifts Lingard equalizer
Mané breaks the deadlock for Liverpool
English Premier League: Sadio Mané (24') Liverpool 1-0 Manchester United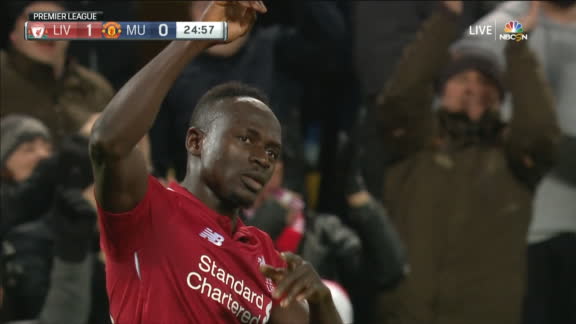 Southampton ends Arsenal's four-month unbeaten run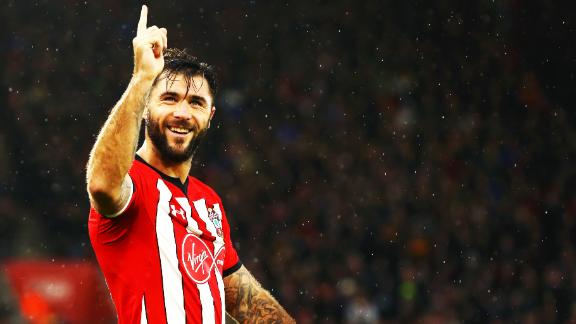 LeBron's triple-double powers Lakers to win
LeBron: Lonzo and I love making plays for our teammates
LeBron James speaks with the media about Lonzo Ball and how both of them love making plays for their teammates and being reliable ball handlers.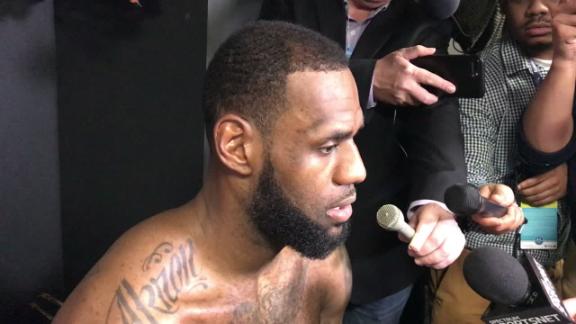 Lonzo records his first triple-double of the season
Lonzo Ball adds to LeBron James' triple-double with one of his own to lead the Lakers past the Hornets.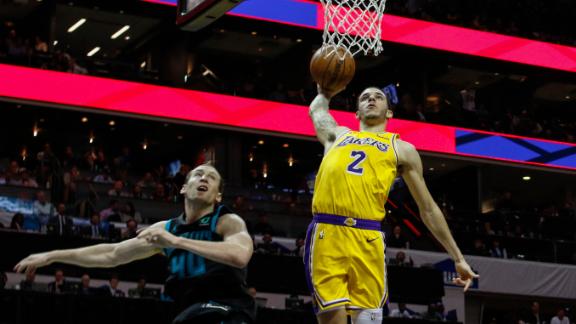 Stephenson earns tech for air guitar celebration
Lance Stephenson pulls up for a 3-pointer and celebrates with an air guitar, but he's called for a taunting technical foul.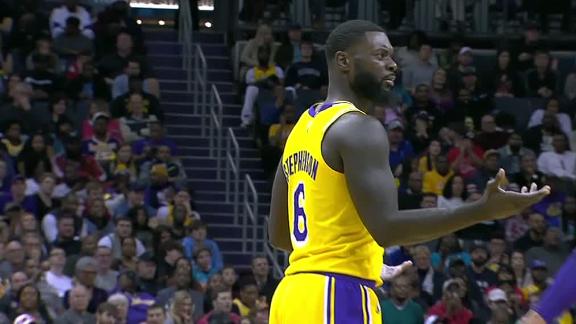 Stephenson: 'The refs don't like my little air guitar celebration'
Lance Stephenson says his air guitar celebration was just "a little fun" and he was surprised to get a technical foul.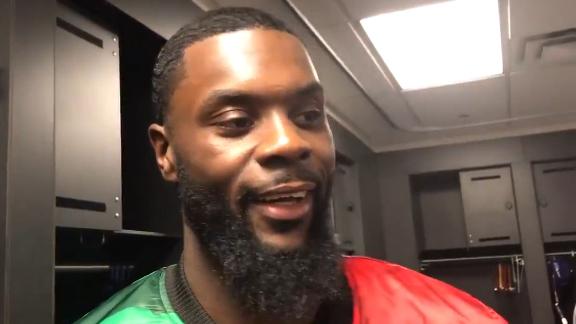 LeBron: Lance shouldn't have gotten a tech for air guitar
LeBron James discusses Lance Stephenson getting a tech after his dunk celebration, saying he didn't deserve it because that's what he always does.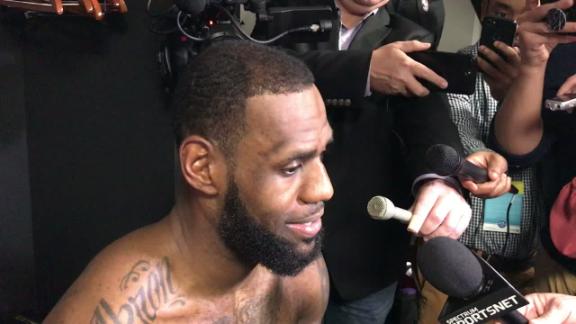 Stephenson gets LeBron out of his seat with monster slam
Lance Stephenson catches air, flying to the hoop for a rim-rocking jam forcing an amped up LeBron James out of his seat.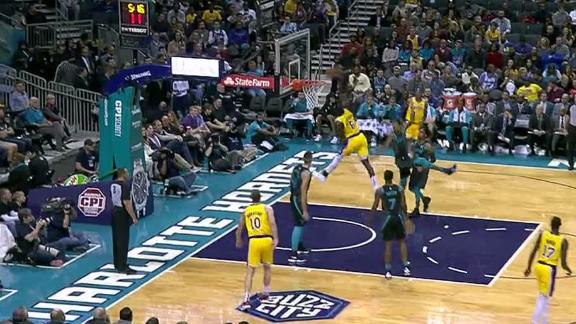 LeBron connects with Chandler for the oop
LeBron James takes control, slowing down the fast break and sending a nice lob up to Tyson Chandler to finish at the rim.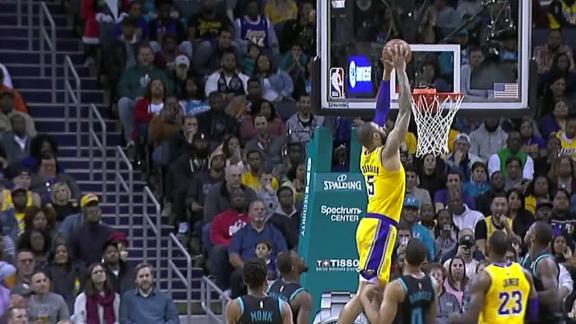 LeBron lays it in with nifty assist from Lonzo
Lonzo Ball fires a pass over his shoulder to LeBron James who picks it up and lays it in for two.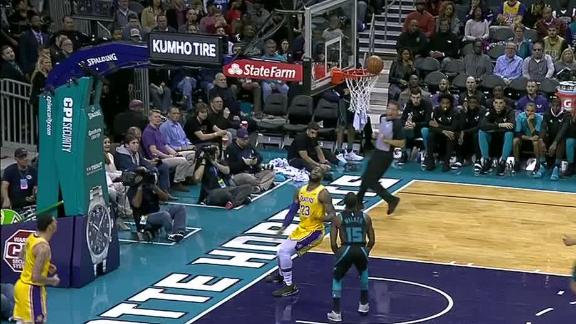 Lonzo splits two defenders for powerful jam
Lonzo Ball drives to the hoop and throws down a hammer slam against the Hornets in the second half.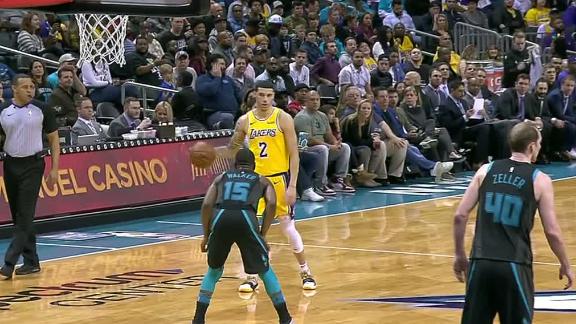 Customize ESPN
On This Date: Dec. 16, 1961
AP Photo

Wilt Chamberlain dropped 50 points against Chicago on Dec. 16, starting a seven-game streak of consecutive 50-point games -- still an NBA record.
Mark J. Rebilas/USA TODAY Sports

Predict playoff pairings by selecting the winners of games from the season's final weeks to generate potential scenarios.
AP Photo/John Amis

Hitters 25 and under weren't just good in 2018. They were historic.
Best players in the world
Ryan Inzana

Our experts have voted on the best 100 players and managers in men's soccer for 2018. Here's the list.