Jimmy Butler carries 76ers to win in home debut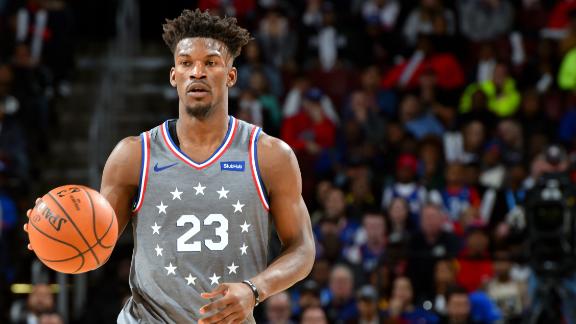 Butler: 'I'm just happy to get the first win'
Jimmy Butler speaks to reporters after his home debut with the 76ers in which they won 113-107 against the Jazz.
Simmons lobs inbound pass to Butler for dagger
Ben Simmons tosses an inbound pass to Jimmy Butler, who sinks the layup to extend the 76ers' lead with 19 seconds left in the 4th quarter.
Embiid has some words for Gobert after and-1
Joel Embiid draws a foul on Rudy Gobert while getting his shot to go down and then has some words with Gobert.
Mitchell shimmies after and-1
Donovan Mitchell knocks down a tough jumper while drawing a foul and celebrates with a shimmy.
Butler floats in and-1
Jimmy Butler drives to the basket and knocks down a floater while drawing a foul.
Redick gets Flagrant 1 for kicking Rubio in the face
As JJ Redick puts up a jumper, he kicks Ricky Rubio in the face. Redick would be assessed a Flagrant 1 for his actions.
Butler finds Simmons for dunk
Jimmy Butler threads the needle to a driving Ben Simmons, who glides to the rim for a two-handed jam.
Fultz's new free throw tactic doesn't work
Markelle Fultz prepares to shoot a free throw by juggling the ball in his hands, but ends up missing the shot.
Shamet feeds Butler on alley-oop
Landry Shamet lobs an inbounds alley-oop pass to Jimmy Butler, who finishes with an easy two-handed reverse dunk.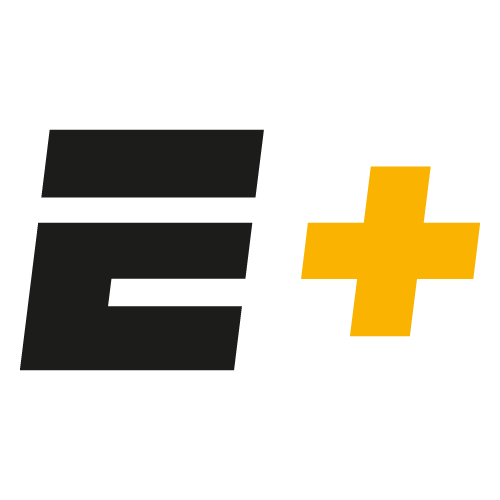 Detail w/ Peyton Manning
New episode available
Peyton breaks down his brother Eli's latest win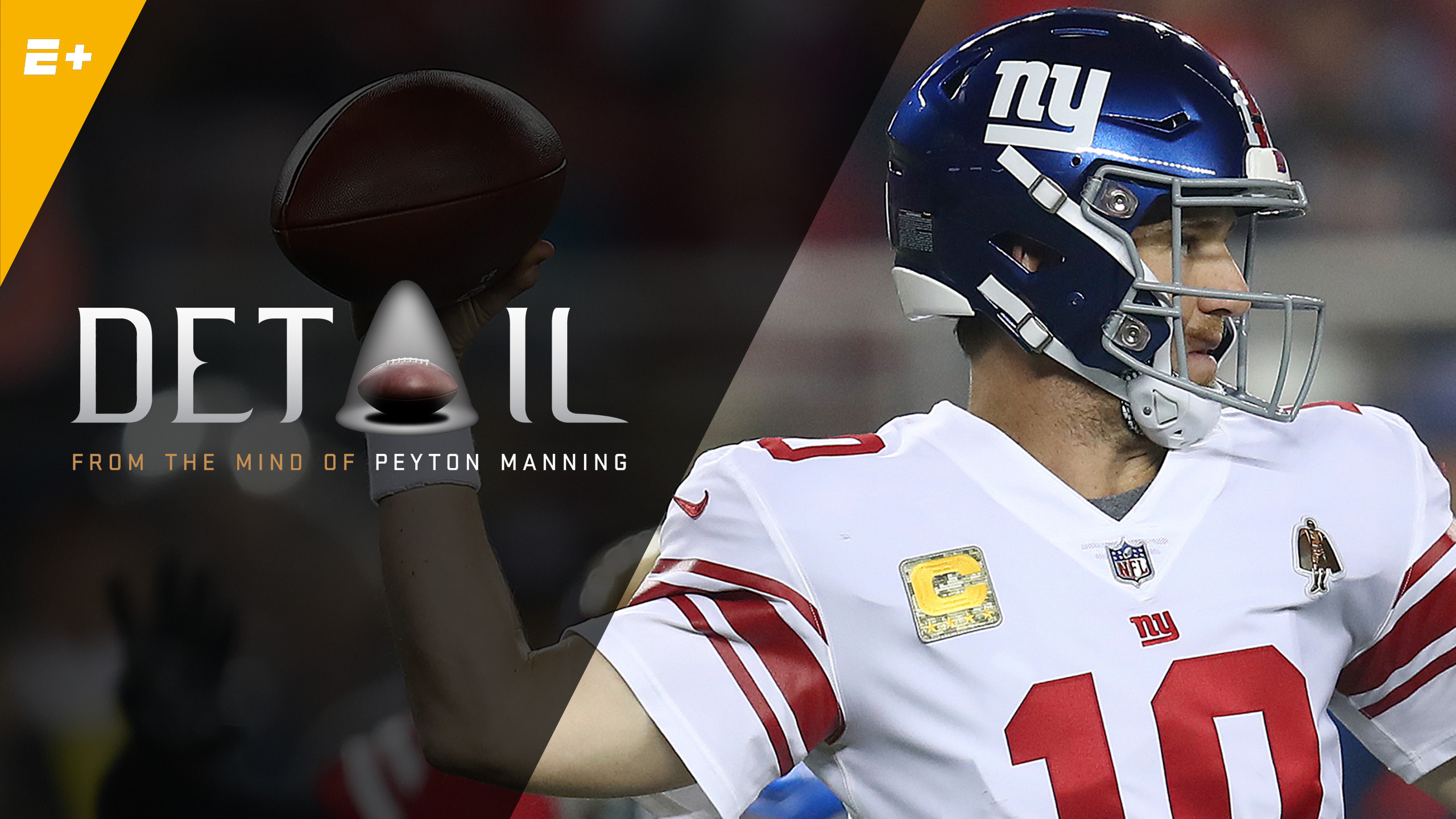 Watch live on ESPN: Maurice Hooker vs. Alex Saucedo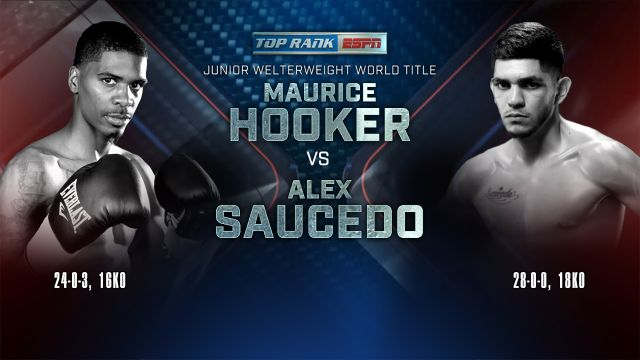 Giannis' double-double fuels big comeback against Bulls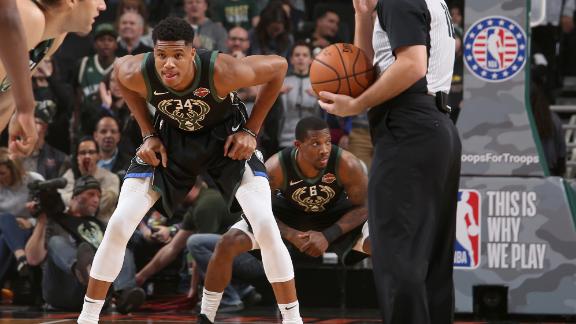 Kyrie Irving drops 43 points, 11 assists in OT win for Celtics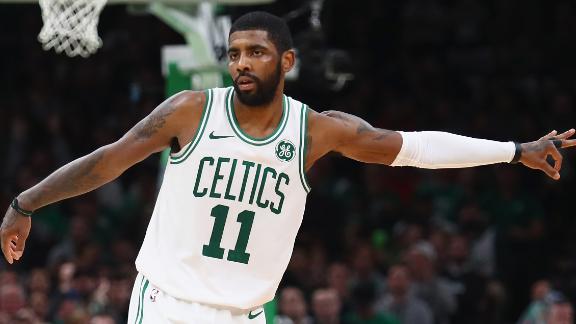 Oregon's Kenny Wooten catches sick one-handed lob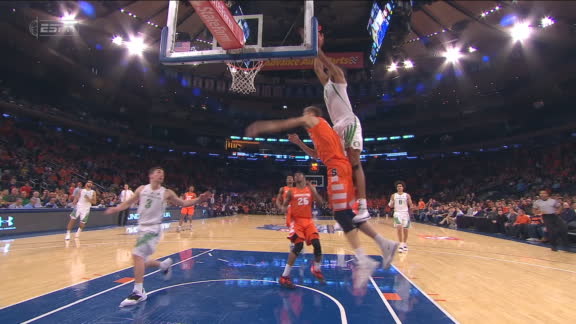 Mississippi State's Aric Holman channels inner MJ for monster slam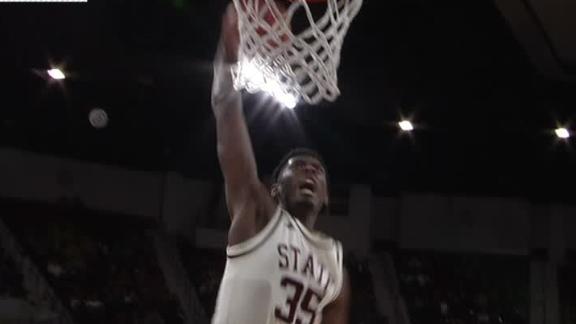 Customize ESPN
On This Date: Nov. 16, 1991
On November 16, 1991, Florida State kicker Gerry Thomas missed a go-ahead 34-yard field goal, as the No. 1 Seminoles fall to the No. 2 Hurricanes.

Sign up for FREE!
Cleveland Cavaliers

Time to hand out some grades for Nike's final batch of City uniform designs.
Brian Spurlock/USA TODAY Sports

Everything went according to plan for the top 10 teams last weekend, but the schedule doesn't get easier for the teams jockeying for a final top-four ranking.
ESPN Illustration

Only three teams -- the Chiefs, Rams and Saints -- were nearly perfect in the first half of the season.