LeBron misses clutch FTAs; Spurs capitalize with Mills' winner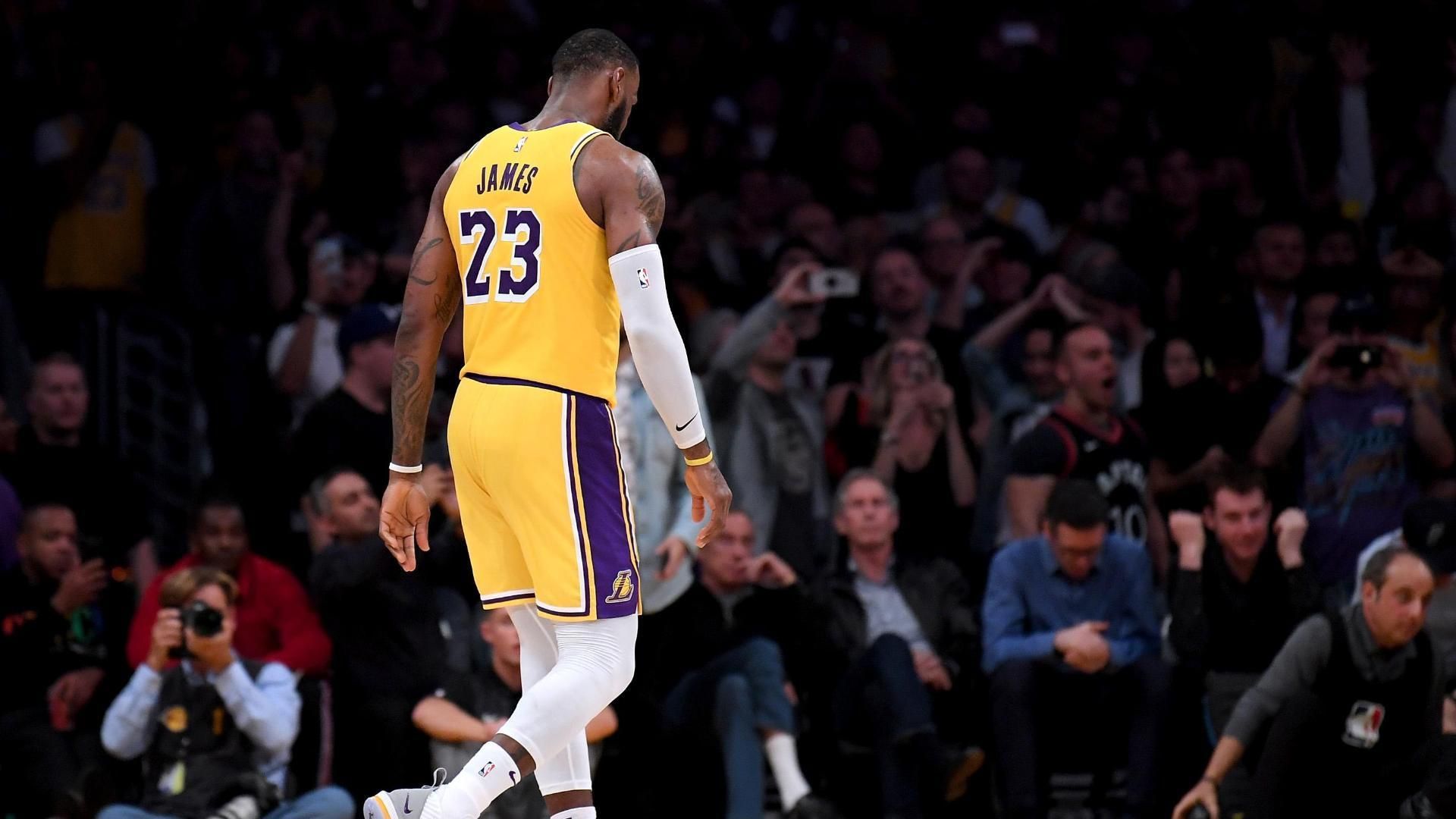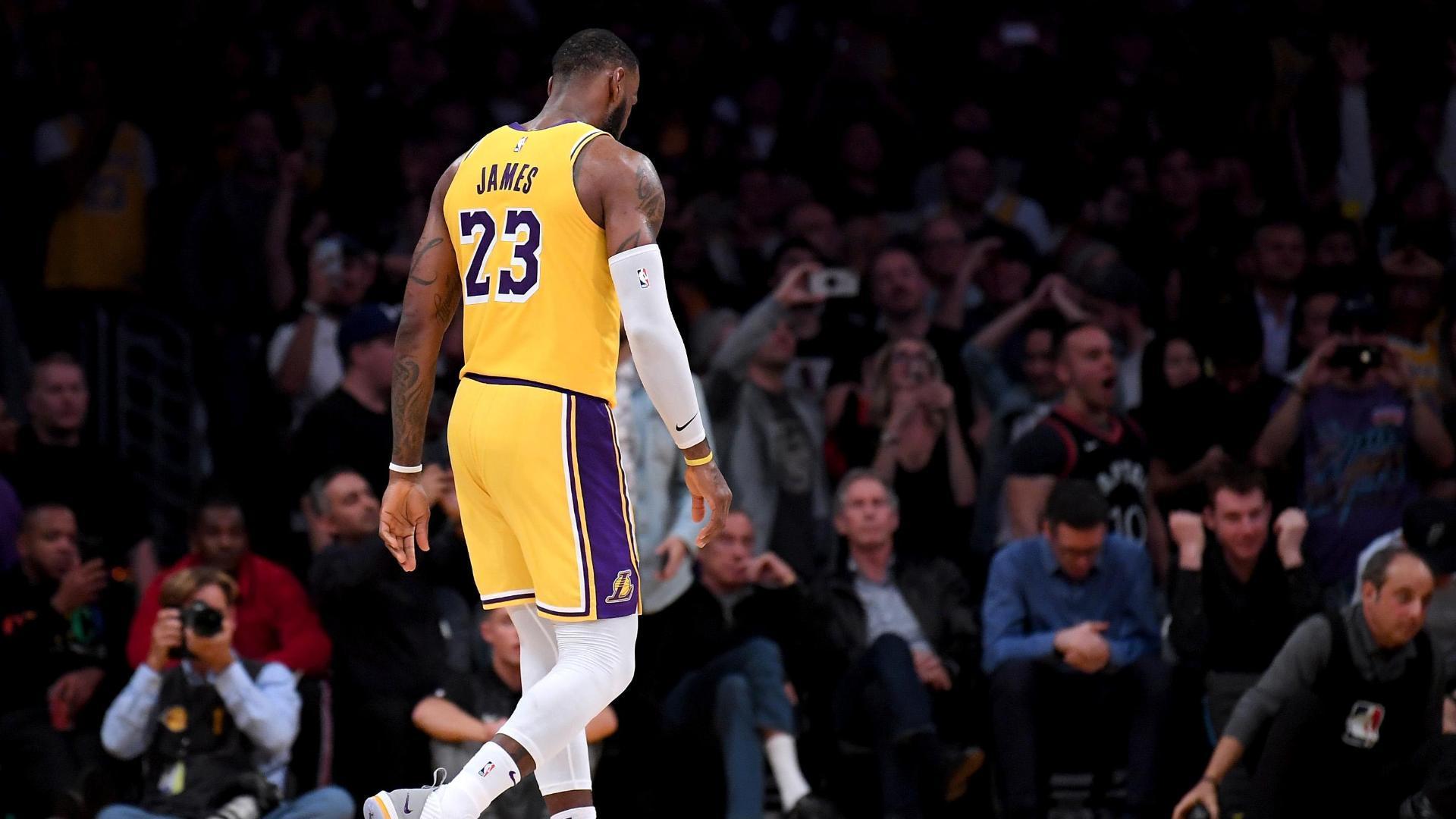 LeBron: I 'got the shot that I wanted'
LeBron James breaks down the Lakers' final possession where he missed a game-winning jumper and how he likes the direction the team is moving in.
LeBron forces OT with deep 3
With just seconds on the clock and the Lakers down by three, LeBron James pulls up for a 3-pointer and hits nothing but net.
Walton sounds off on refs: 'It's not right'
Lakers head coach Luke Walton criticizes the lack of free throws for the Lakers and others getting rewarded for "flopping 30 feet from the hole."
LeBron feeds Lonzo for corner 3 in OT
LeBron James dishes it out to Lonzo Ball as he pulls up for the corner and banks it in against the Spurs.
Mills drains game-winning jumper in OT
Patty Mills leaves just 6.8 seconds on the clock after his running jumper that gives the Spurs the lead.
LeBron, Lakers come up short in OT against Spurs
LeBron James forces overtime with a clutch 3-pointer, but he misses two free throws and the game-winning shot attempt as the Lakers fall.
LeBron misses game-winning shot
LeBron James came up clutch in the final seconds of regulation to force overtime, but isn't able to hit the game-winner as time expires.
LeBron picks up and-1 off wild sequence
Josh Hart is able to save the ball from going out of bounds, then flips it ahead to Lonzo Ball who tips it to LeBron James for an and-1 layup.
Kuzma powers to the rim for slam
Kyle Kuzma takes advantage of a wide-open lane, driving through the paint for a powerful one-handed jam.
OBJ drops pass on two-point conversion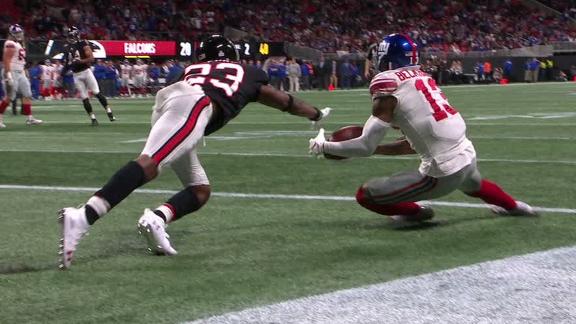 OBJ 'liked' the 2-point call by Shurmur
Odell Beckham Jr. appreciates Pat Shurmur's aggressiveness by going for 2 after Saquon Barkley's TD, saying "I'm always gonna ride with him."
Shurmur wanted to be 'aggressive' on 2-point conversion
Pat Shurmur explains why he decided to have the Giants go for two instead of the extra point after Saquon Barkley's TD in the fourth quarter.
Eli: 'Coach says go for 2, we go for 2'
Eli Manning expresses his thoughts on the failed 2-point conversion against the Falcons as well as the failed 4th-and-goal play in the 2nd quarter.
Hasselbeck on SVP
Tim Hasselbeck joins SVP to react to the Giants going for a 2-point conversion on Saquon Barkley's fourth-quarter touchdown.
Ryan on win: 'We'll take it'
Matt Ryan speaks to Lisa Salters after the Falcons edge the Giants 23-20 on Monday Night Football.
Eli can't convert on fourth down
On 4th-and-goal from the 1-yard line, Eli Manning is unable to target Odell Beckham Jr. and the Giants turnover the ball.
OBJ just keeps his feet inbounds for TD
Eli Manning lobs a pass to the back of the end zone to Odell Beckham Jr., who makes the catch and just keeps his feet inbounds for the score.
Barkley pushes pile into the end zone for TD
Saquon Barkley gets the handoff and muscles his way through a pile of defenders for the touchdown.
Coleman breaks loose for 30-yard TD
Tevin Coleman finds the hole and bursts 30 yards into the end zone to extend the Falcons' lead over the Giants.
SVP speaks with Machado about his experience at Fenway Park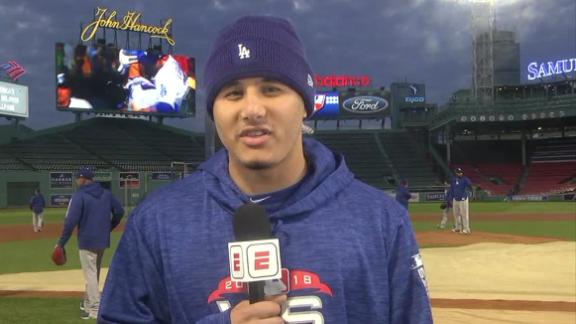 OBJ's big play puts him past 5,000 career receiving yards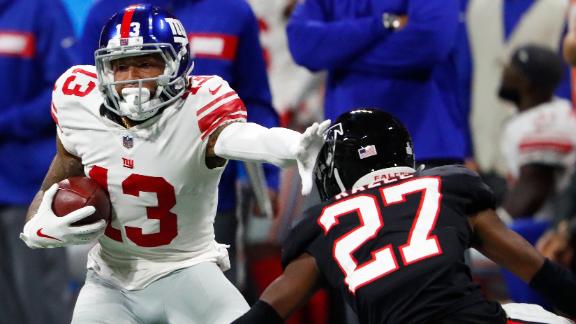 Ryan airs it out to Hall for the TD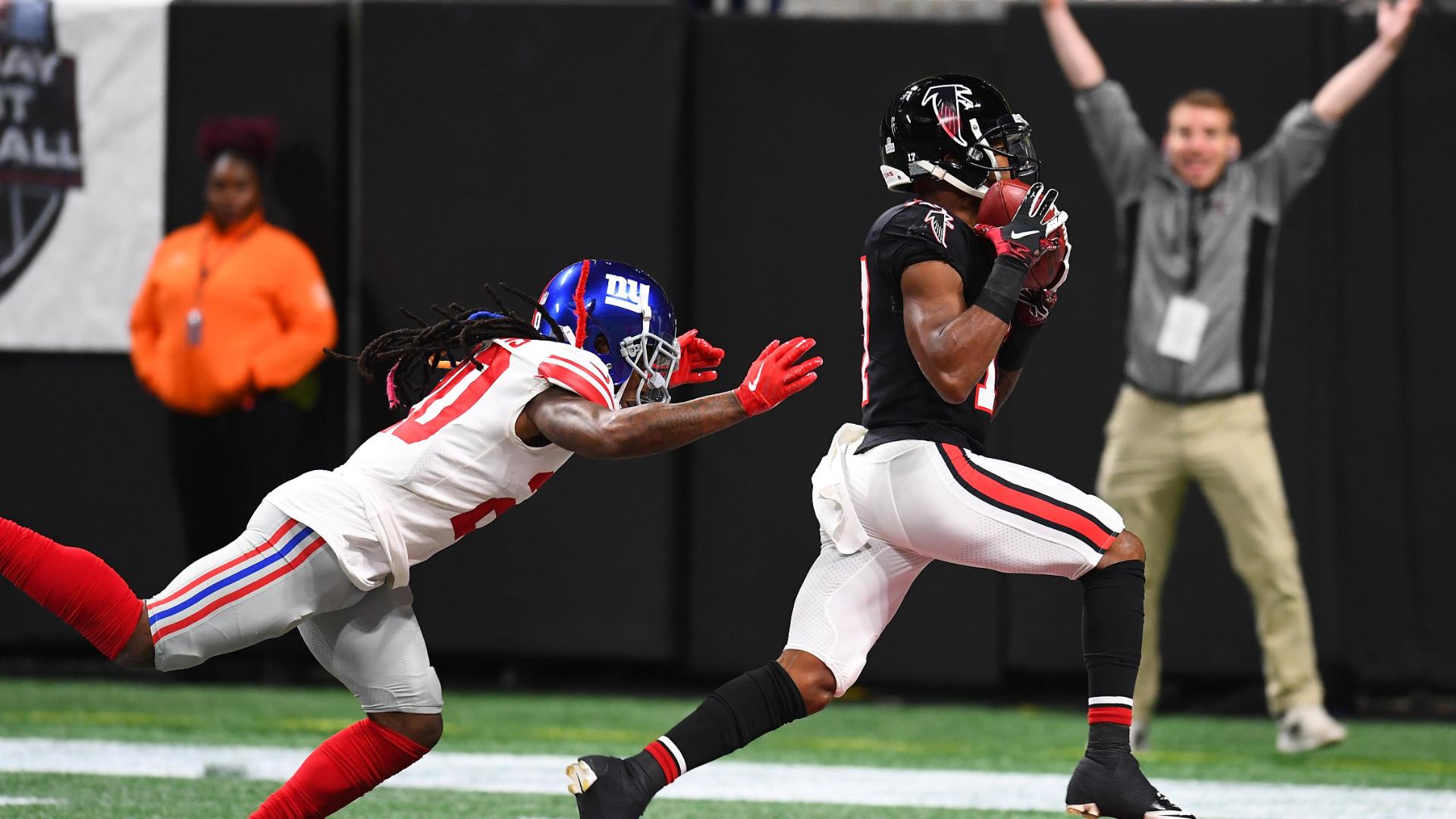 Warriors present Red Panda with new unicycle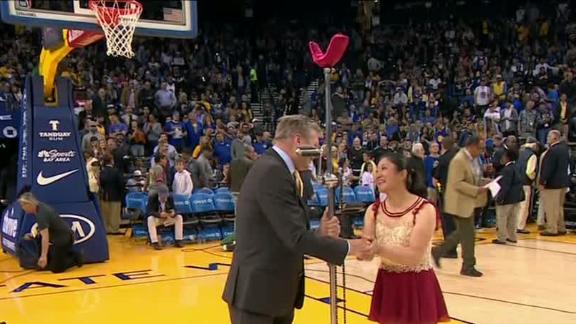 Customize ESPN

Sign up for FREE!
Ranking your NBA team's 2018-19 drama
Eric Heintz

Is there any Stranger Thing than what the Lakers did this summer? Is there anyone Leftover in Cleveland? Did we just turn all 30 NBA teams into TV dramas? Yes ... yes, we did.
Morry Gash/AP Photo

From Wisconsin RB Jonathan Taylor to Houston DT Ed Oliver and everyone in between (including some guy named Tua), these are the first half's best players.
Matt King/Getty Images

"I wasn't really focusing on Bolt too much. I was more worried about Ross McCormack and also Jordan Murray," defender Josh Symons told ESPN.