Maher's FG bangs off upright as Cowboys lose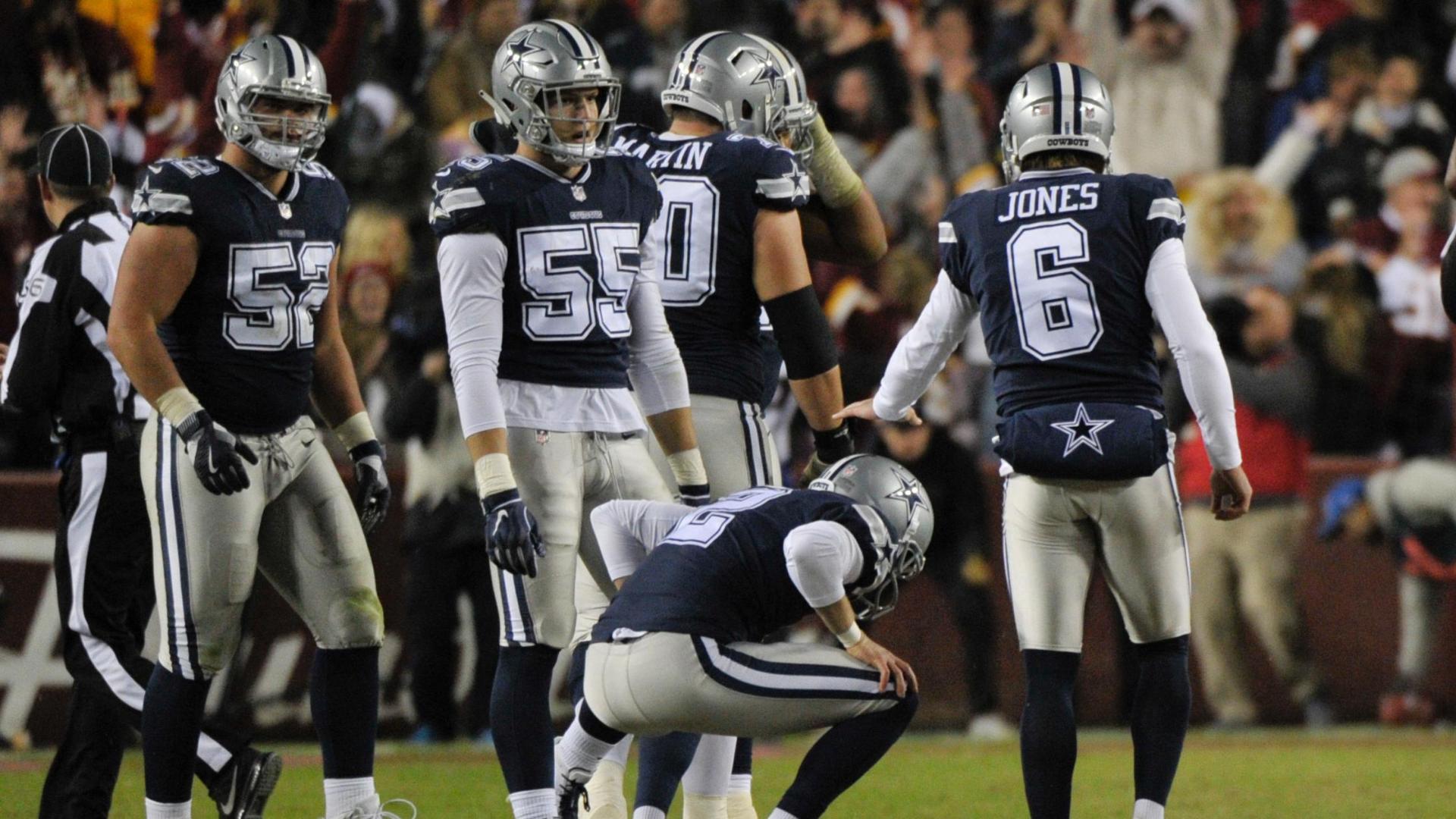 Prescott fumbles in end zone for Redskins fourth-quarter score
Cowboys' kicker and snapper explain missed FG
Long Snapper L. P. Ladouceur is baffled at his last second penalty, but kicker Brett Maher doesn't think it affected him.
Garrett thinks Cowboys were going in right direction at end
Jason Garrett believes kicker Brett Maher has done well for the Cowboys this season and the team was going in the right direction.
Gruden praises his defense for win over Cowboys
Jay Gruden compliments his defense, Adrian Peterson and talks about what the divisional win means to the Redskins.
Clark and Saturday think Redskins can win division
Ryan Clark and Jeff Saturday discuss the Redskins' win over the Cowboys and how Washington can string a few victories together and extend their division advantage.
Prescott dives into end zone
Dak Prescott dives into the end zone to make it a one-score game.
Prescott fires long TD to tie game
Dak Prescott muscles a 49-yard pass down field to a wide open Michael Gallup to tie the game at 7-7.
Bibbs takes screen pass to house
Kapri Bibbs breaks multiple tackles, turning a screen pass into a 23-yard score for a 7-0 Redskins lead over the Cowboys.
Prescott exits after blow to head
Dak Prescott take a hit to the head after escaping the pocket, putting him into concussion protocol.
Prescott fumbles on 4th-down conversion
On a fourth-down conversion attempt, D.J. Swearinger knocks the ball out of Dak Prescott's arm for a turnover.
D'Antoni: Paul suspension was not 'equitable'
Rockets head coach Mike D'Antoni says he doesn't agree with "anything close" to the suspension Chris Paul received.
Close-up video appears to capture Rajon Rondo spitting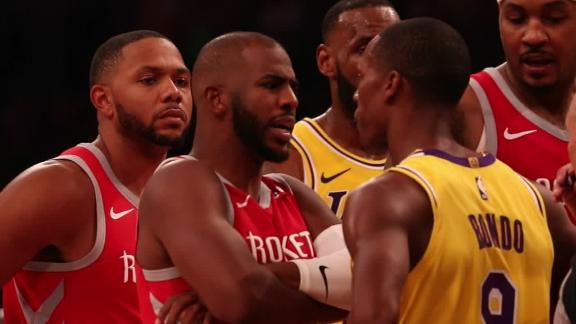 Punches thrown; Rondo, CP3 and Ingram tossed
James Harden gets shoved by Brandon Ingram going up for a basket, leading to Rajon Rondo, Chris Paul and Ingram throwing punches, with all three ejected.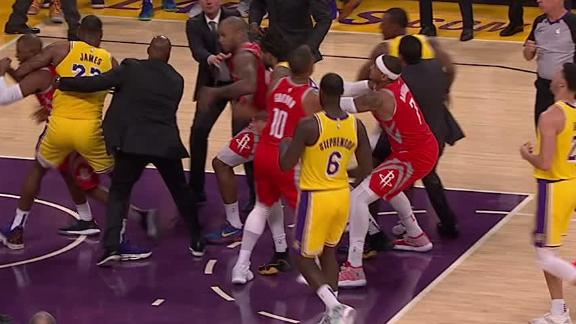 Carmelo calls Rondo's alleged spitting 'unacceptable'
Carmelo Anthony expresses his thoughts on Rajon Rondo allegedly spitting in Chris Paul's face which escalated the fight during the game.
Brees throws 500th career TD pass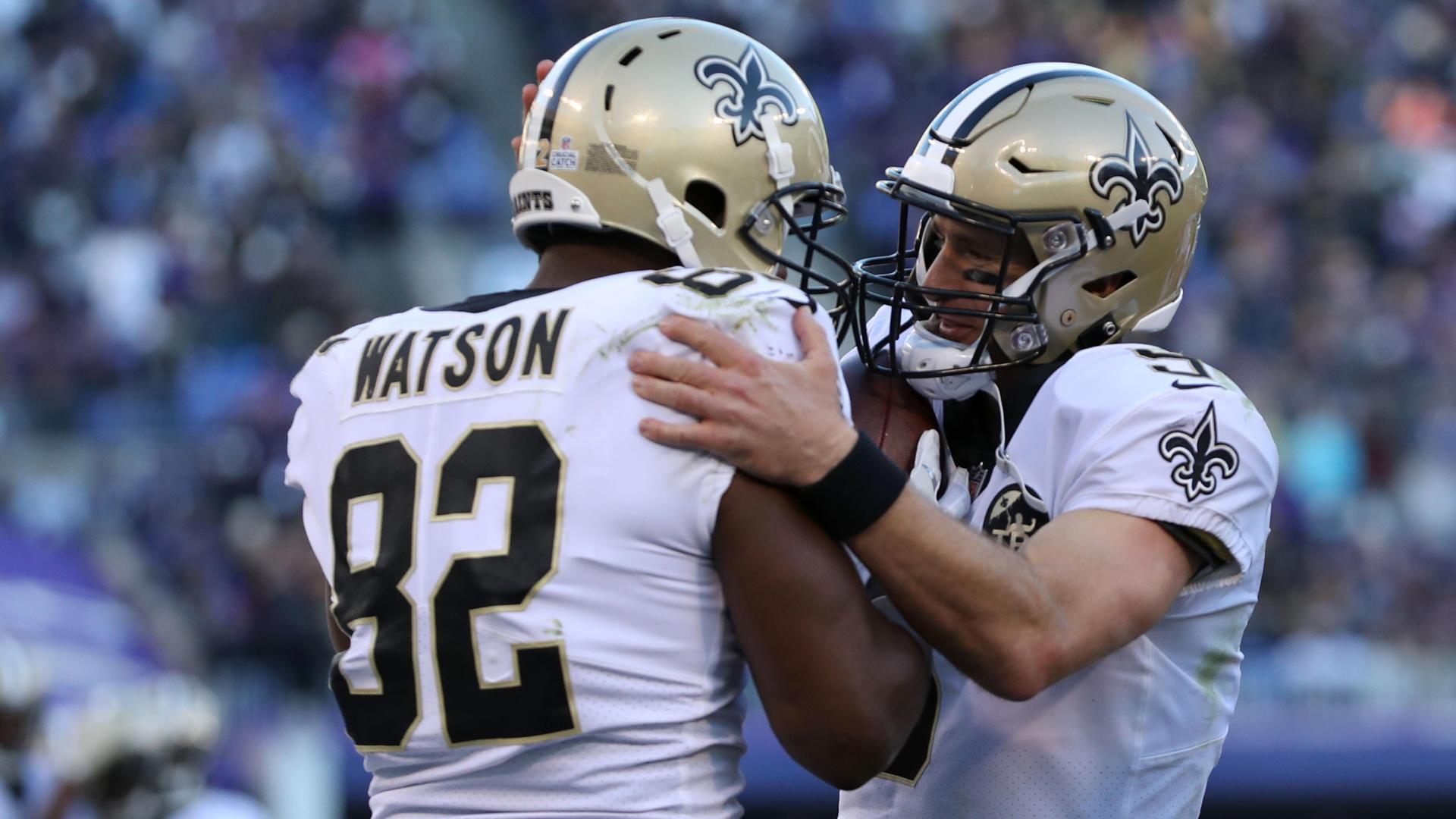 Goff connects with Cooks for 19-yard TD
Jared Goff drops a beautiful pass to Brandin Cooks, who leaves his feet to make the catch at the goal line and push the Rams' lead to 22-0.
Patriots return blocked punt for TD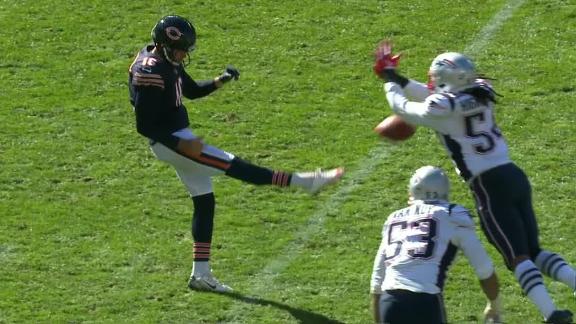 Hopkins burns Ramsey for awesome 1-handed snag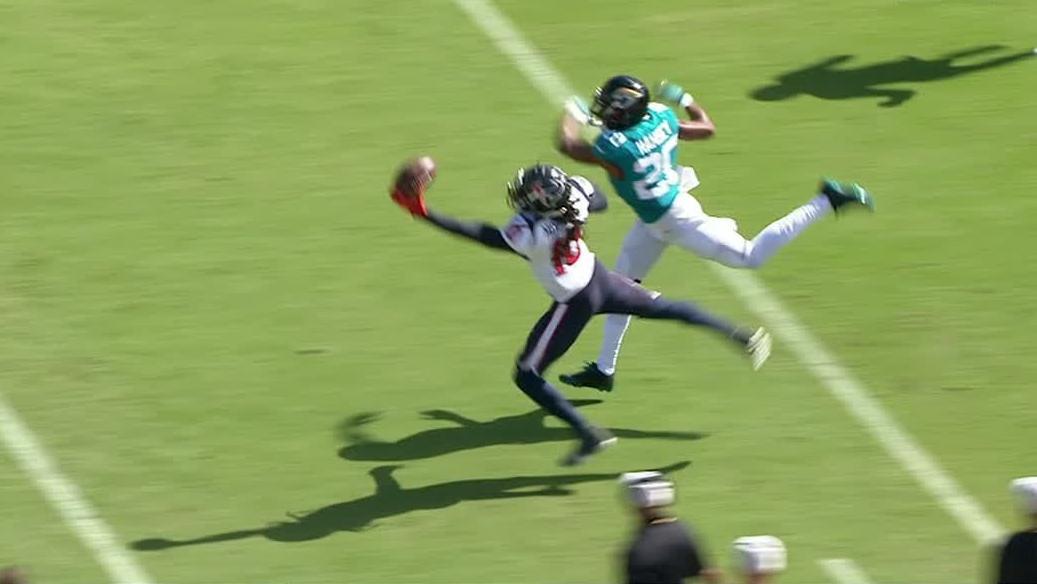 Lamar Jackson gets first career NFL TD
With four seconds left in the second quarter, Lamar Jackson rushes into the end zone to score the first touchdown of his NFL career.
Eric Reid calls Malcolm Jenkins a 'sellout' and his actions 'cowardly'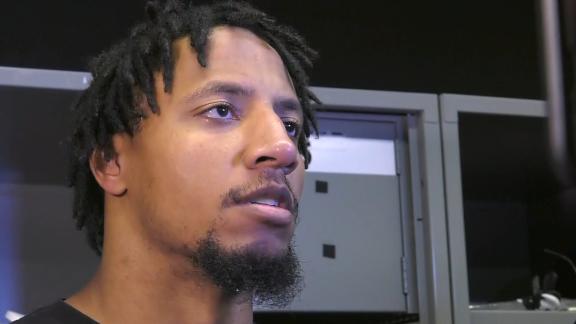 Customize ESPN

Sign up for FREE!
Ranking your NBA team's 2018-19 drama
Eric Heintz

Is there any Stranger Thing than what the Lakers did this summer? Is there anyone Leftover in Cleveland? Did we just turn all 30 NBA teams into TV dramas? Yes ... yes, we did.
Morry Gash/AP Photo

From Wisconsin RB Jonathan Taylor to Houston DT Ed Oliver and everyone in between (including some guy named Tua), these are the first half's best players.
Matt King/Getty Images

"I wasn't really focusing on Bolt too much. I was more worried about Ross McCormack and also Jordan Murray," defender Josh Symons told ESPN.