LeBron's block leads to his game-winner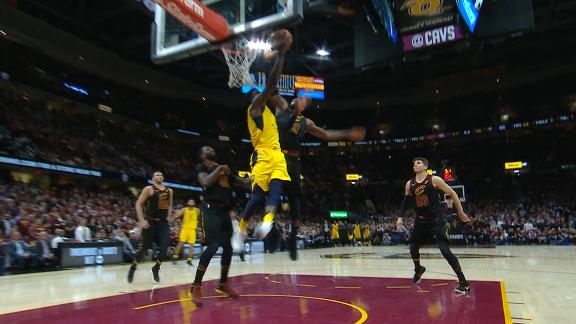 Cavs take series lead after LeBron's clutch shot
LeBron calls game on Pacers
Lebron on final shot: 'Felt like I was a kid all over again'
McMillan on LeBron's shot: 'He made a hell of a shot'
Cavs locker room reacts to LeBron's shot
Lue on LeBron's game-winner: 'It looked perfect'
LeBron told teammates 'just give me the ball'
Wilbon says Pacers blew their chance in Game 5
LeBron delivers with heroics
Stephenson takes steal to the rim
LeBron capitalizes on Smith steal
Mitchell flings in off-balanced shot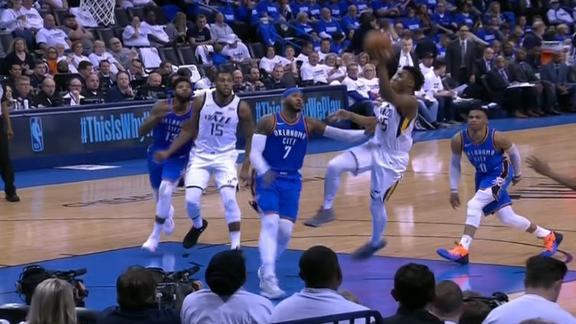 George spins his way for layup
Ingles throws one down in transition
Ingles shoves George to floor, drains 3-pointer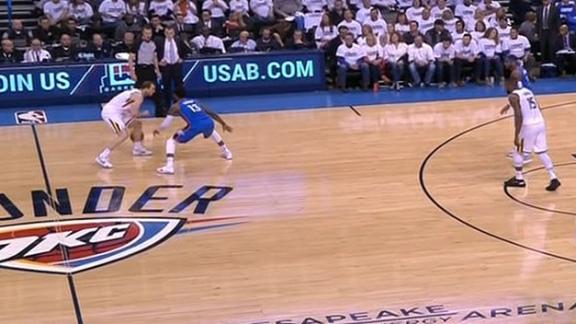 Melo drives for smooth touch off glass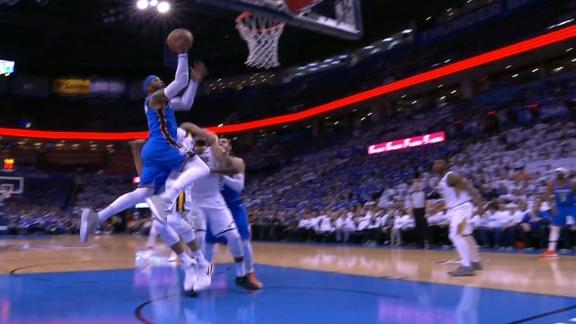 Raptors one win away from moving on
DeMar DeRozan drops 32 and Kyle Lowry adds a double-double as the Raptors ignite the crowd taking a 3-2 series lead.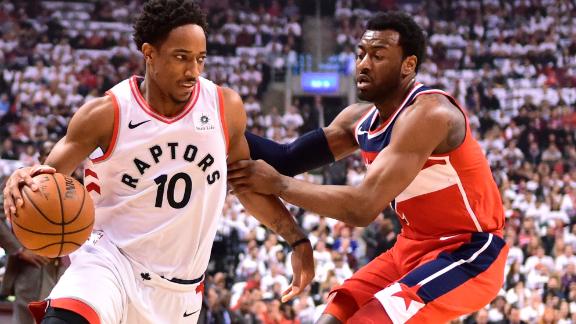 Lowry bowls over Oubre for layup to delight of Drake
Wall's turnover leads to DeRozan's throwdown
Drake fired up after DeRozan's 3 bounces in
DeRozan, Raptors take 3-2 lead
Oubre follows miss with big and-1 jam
Drake, Wall talk in between plays
Wall atones for turnover with block on Lowry
Wall's turnover springs DeRozan for the jam
Wall beats the buzzer to end the first quarter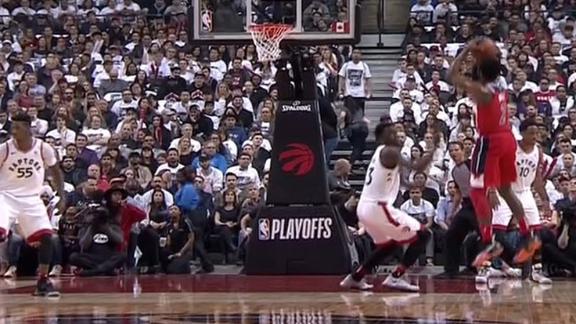 Wall jets through for and-1 layup
DeRozan spins by Wall and converts tough layup
Acuna successful in debut for Braves
Ronald Acuna Jr. tallies his first MLB hit and later scores for the first time as an Atlanta Brave.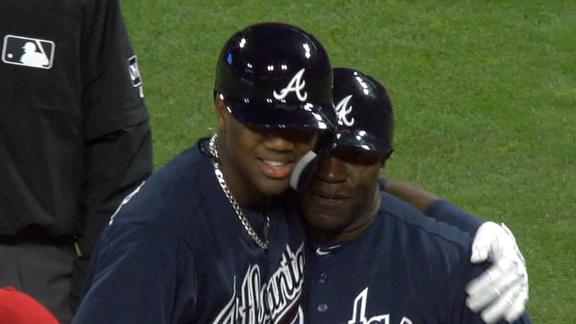 Cervelli's 3-run homer gives Pirates lead
Francisco Cervelli hits one 466 feet over the left-field wall marking the fourth-longest home run this season and gives the Pirates a 6-3 lead.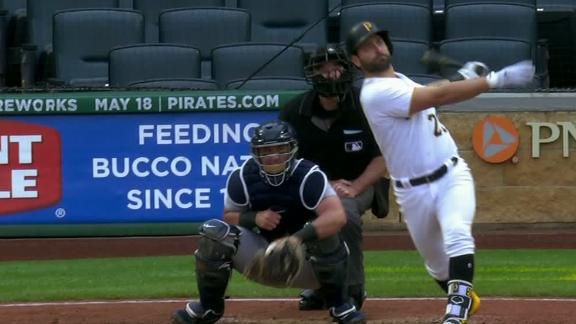 Didi stays hot with ninth homer of season
Didi Gregorius continues his tear as he smacks a solo home run in the bottom of the third inning.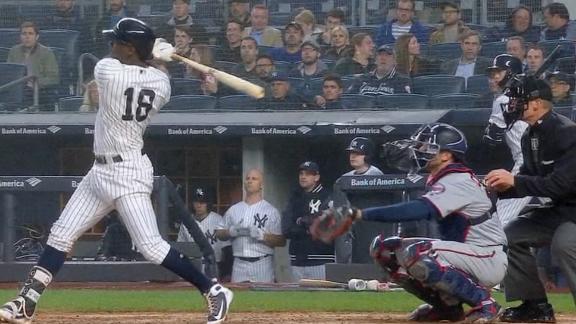 Real Madrid takes first leg in Munich behind Asensio, Marcelo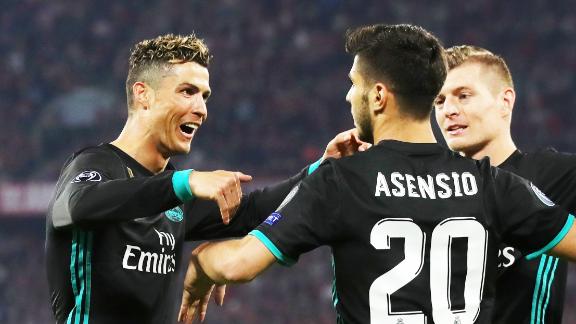 Customize ESPN
On This Date: April 25, 1976
On April 25, 1976, Cubs center fielder Rick Monday races through the outfield to snag an American flag from protesters before they can burn it during the American Bicentennial.
ESPN Illustration

Think you can pick out the best quarterback using only his college stats? Prove it. Then see how each QB compares to a 2018 draft prospect.
Melina Vastola-USA TODAY Sports

The Heisman winner's future in the league won't just depend on whether he's ready, it'll depend on whether the NFL is.
ESPN.com Illustration

The Red Sox held on to our No. 1 spot, but they aren't the only team in the division off to a strong start.