Marquez to Mexico fans: Let us rest
Mexico's Rafa Marquez thanks El Tri fans for their support outside the team's hotel in Rostov-on-Don ahead of their clash with South Korea.
Can Mexico assume the role of protagonist vs. South Korea?
ESPN FC's Sebi Salazar and Herc Gomez discuss the magnitude of South Korea-Mexico for Juan Carlos Osorio and who the difference maker could be for El Tri.
Chicharito has football running through his blood
Chicharito reflects on difficult points in his career and relives the moment he matched his grandfather's World Cup feat 56 years later.
Marshall: Mexico must remain level-headed against South Korea
ESPN's Tom Marshall discusses why Mexico must refocus after their Germany win to beat South Korea.
Would point deductions curb Mexican fans' chants?
The Sportscenter Mexico crew discuss El Tri's latest fine for "discriminatory and insulting chants" against Germany and how to stop them.
Gomez: Mexico's Layun key against South Korea
ESPN FC's Sebastian Salazar and Herculez Gomez believe Miguel Layun's versatility can be pivotal to helping Mexico overcome South Korea.
Osorio: Mexico must be the protagonists
ESPN's John Sutcliffe speaks to Juan Carlos Osorio who hopes Mexico can be the protagonists against South Korea.
All Access: Mexico's World Cup training session
ESPN FC's Herc Gomez takes you behind-the-scenes of what it's like to cover Mexico at the World Cup.
Fabian to start vs. South Korea, Lozano bound for Barca?
ESPN FC's Seb Salazar and Herc Gomez address Hirving Lozano to Barcelona rumours and delve into Juan Carlos Osorio's potential starting XI versus South Korea.
College World Series
OSU-MSU Game 2: 8 p.m. ET, ESPN
Eric Cole makes terrific catch in ninth as Arkansas eliminates Florida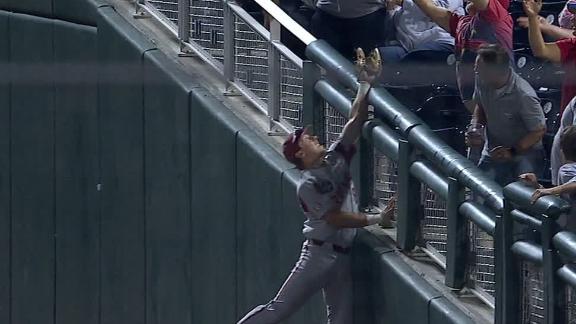 Taylor's triple helps power Oregon State to 12-2 win
Zak Taylor finds the gap in right-center field to score two runs for Oregon State.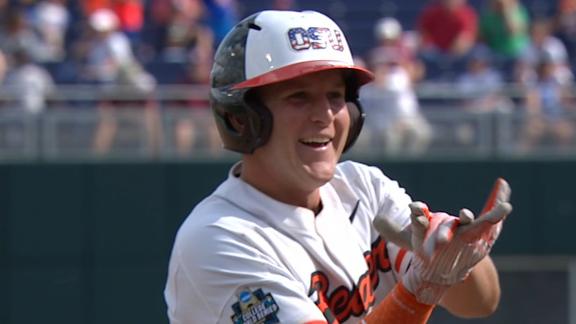 Martinez's single gives Red Sox lead
J.D. Martinez singles with the bases loaded to drive in two runs to give Boston the lead.
Aguilar's second homer walks it off for Milwaukee
Jesus Aguilar provides all of the offense for the Brewers as his second dinger is a walk-off homer in a 2-1 win against the Cardinals.
Giancarlo Stanton shows off the glove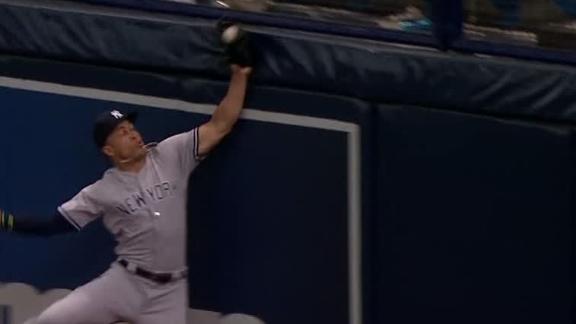 Marte robs Goldschmidt with great diving catch
Starling Marte charges quickly on a sinking fly ball and is able to dive and make a difficult play.
Customize ESPN
On This Date: June 23, 1996
On the 21st birthday (beer drinking age) of "Austin 3:16" we look back at some of the best Stone Cold Steve Austin moments.
Kohjiro Kinno / ESPN Images
College hoops: Way-Too-Early Top 25
John Hefti/USA TODAY Sports

Kentucky's late addition of Reid Travis forced us to adjust our 2018-19 rankings. There's no denying that the Stanford graduate transfer puts the Wildcats over the top.
Inside Max Scherzer's process
Erik.S Lesser/EPA

The Nats' ace swears he's normal. The evidence -- three Cy Youngs, 152 strikeouts in 2018 and a near obsession with minor tweaks -- proves otherwise.
LeBron James' next decision
Illustration by Brian Connick

LeBron James' decision on where to play next season could shake up the NBA. Where will the King find his throne? We look at the most likely options.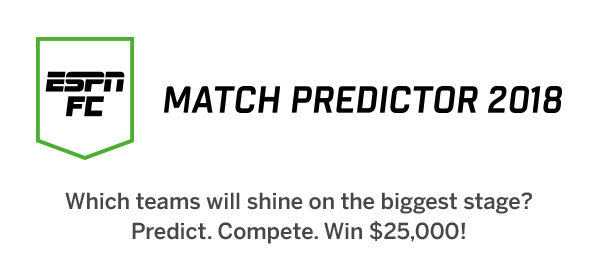 Sign up for FREE!