Stephen A. is hyped for LeBron's Lakers debut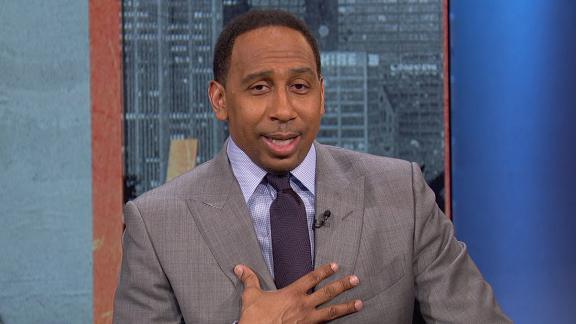 Bellinger's walk-off single in 13th ties series
Machado squashes any beef with Aguilar
After scoring the game-winning run, Manny Machado recaps the Dodgers' win and says there is no feud between him and Jesus Aguilar.
Machado reacts to Yelich's 'dirty player' comments
Many Machado reiterates that "what happens on the field, stays on the field" in reaction to the feud with Jesus Aguilar.
Benches clear after Machado-Aguilar altercation
Manny Machado and Jesus Aguilar exchange words after they collide at first base, resulting in the benches emptying.
Bellinger goes superman on diving catch
Cody Bellinger goes verticle with the ground to make an unbelievable catch in extra innings.
Hill throws candy everywhere in frustration
Rich Hill takes his anger out on a bucket of candy in the dugout after giving up the game-tying hit.
Taylor and Bellinger nearly collide on blooper
Chris Taylor narrowly avoids crashing into Cody Bellinger on a sliding catch in left-center field.
Arcia hustles from 1st to score tying run
Orlando Arcia puts on the jets to score from first base on a pinch-hit RBI double from Domingo Santana, tying the game at 1-1.
Machado strikes out after ump doesn't grant timeout
The umpire refuses to grant Manny Machado's request for a timeout, and he strikes out looking as a result.
Bradley rips a grand slam in Red Sox win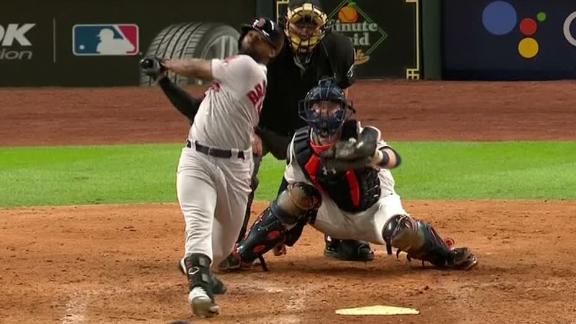 Durant splits the defense on reverse finish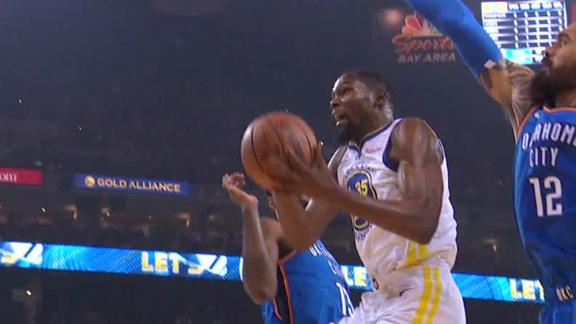 Tatum puts on a show in season opener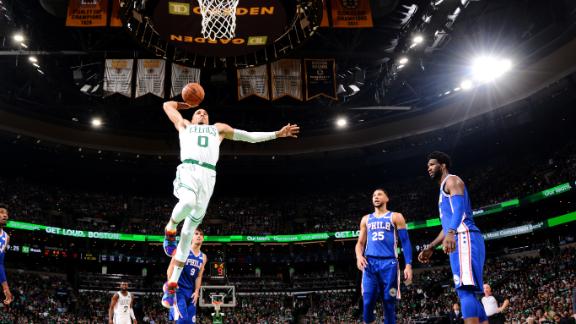 Customize ESPN

Sign up for FREE!
On This Date: Oct. 17, 2015
On October 17, 2015, Michigan punter Blake O'Neill muffs the snap and MSU's Jalen Watts-Jackson returns it for a game-winning TD with no time left.
Ranking your NBA team's 2018-2019 drama
Eric Heintz

Is there any Stranger Thing than what the Lakers did this summer? Is there anyone Leftover in Cleveland? Did we just turn all 30 NBA teams into TV dramas? Yes ... yes, we did.
Morry Gash/AP Photo

From Wisconsin RB Jonathan Taylor to Houston DT Ed Oliver and everyone in between (including some guy named Tua), these are the first half's best players.
Matt King/Getty Images

"I wasn't really focusing on Bolt too much. I was more worried about Ross McCormack and also Jordan Murray," defender Josh Symons told ESPN.