Mike Williams' three-TD game lifts Chargers to comeback win
Lynn on 2-pt conversion: 'it was a no-brainer'
Anthony Lynn discusses the Chargers' game plan that led to a 2-pt conversion and comeback win, with the team goal to win the division.
Rivers finds Williams for TD, game-winning two-point conversion
Gates: 'The big picture remains to be seen'
Antonio Gates discusses the Chargers' fourth-quarter comeback, the team's resiliency throughout the season and how they control their own destiny to get home-field.
Young: Chargers are no joke after beating Chiefs
Steve Young gives high praise to the Chargers after beating the Chiefs in Kansas City.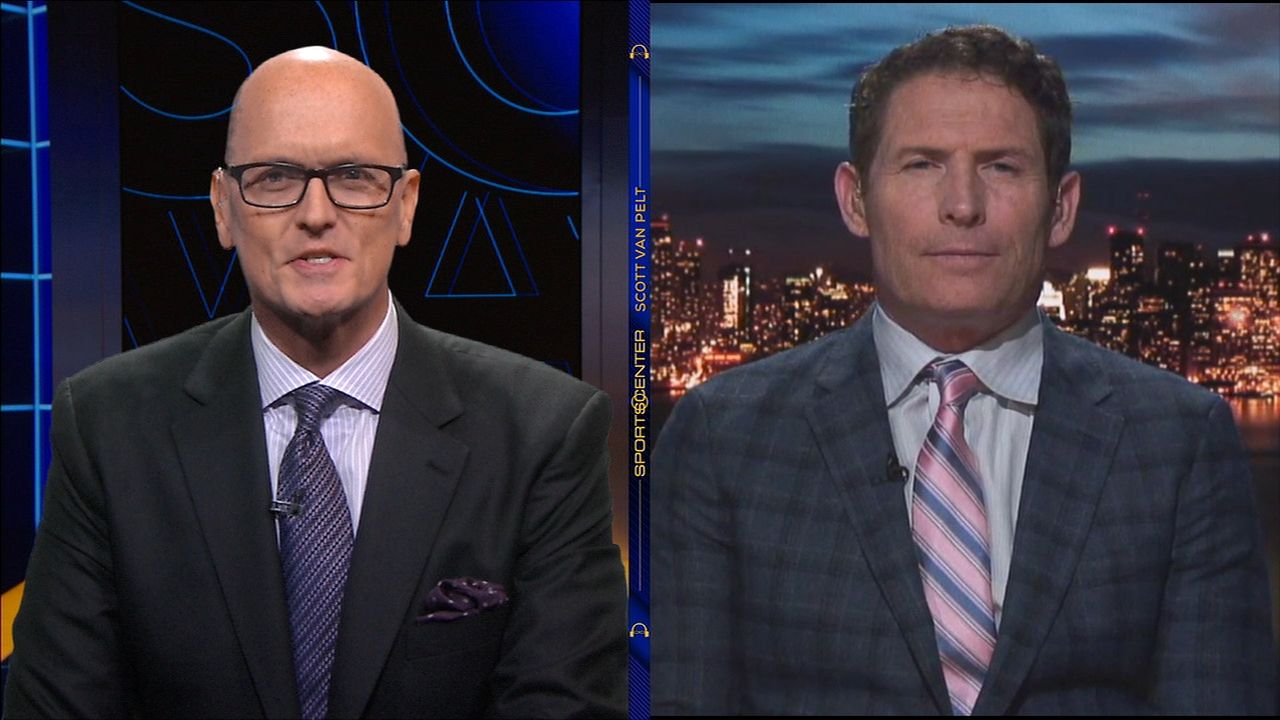 Reid: Penalties 'haunted' Chiefs throughout the game
Andy Reid says Kansas City needs to improve on penalties heading into next week.
Mahomes: Chiefs 'didn't execute' in loss to Chargers
Patrick Mahomes gives high praise to the Chargers' defense who made big stops in the 2nd half to beat the Chiefs.
Williams takes reverse for 19-yard Chargers' TD
Philip Rivers tosses the ball to Mike Williams who turns up field for a 19-yard touchdown.
Rivers throws 3-yard TD to Williams
Philip Rivers lofts a pass to Mike Williams who hauls it in for a touchdown.
Chiefs play red-light green-light after Williams TD
Damien Williams powers up the middle for a two-yard touchdown and the Chiefs celebrate with red-light green-light.
Harden explodes for 50-point night in win over Lakers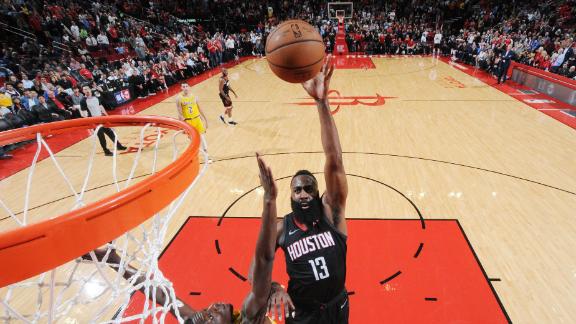 LeBron flies in for two-handed fast-break finish
Tyson Chandler steals the inbounds pass, and LeBron James explodes to the rim on the other end, throwing down the emphatic two-handed slam.
Harden has clear lane to posterize McGee
James Harden blows by Lonzo Ball and takes off toward the rim, throwing down a vicious one-handed jam all over JaVale McGee.
LeBron explodes to rim for two straight transition buckets
LeBron James picks off James Harden's pass and races down the court for a finger-roll finish, then lays in another bucket on the next possession.
Walton on loss: 'That was a good test against a good team'
Luke Walton is disappointed his Lakers couldn't pull out the win, but is still positive about their performance in the loss against the Rockets.
LeBron on loss: They've got guys that can sell calls
LeBron James preaches that the Lakers' biggest mistake in the loss to the Rockets was putting James Harden on the line too much.
LeBron goes for 29 in loss to Rockets
LeBron James leads all Lakers' scorers with 29 points, but it's not enough to best James Harden and the Rockets, who take it 126-111.
Nene ejected after two technical fouls in 30 seconds
Nene Hilario gets whistled for two fouls on Kyle Kuzma, and he loses his cool after each call, earning him two technical fouls and a quick ejection.
Kuzma connects on wild 3-ball to beat shot clock
Kyle Kuzma loses the ball momentarily, but gets it back just in time to nail a deep 3-pointer before the shot clock runs out.
Capela plays give-and-go with Harden for huge dunk
Clint Capela gives it up to James Harden, and gets it right back to soar in for the vicious one-handed jam.
Thursday Scores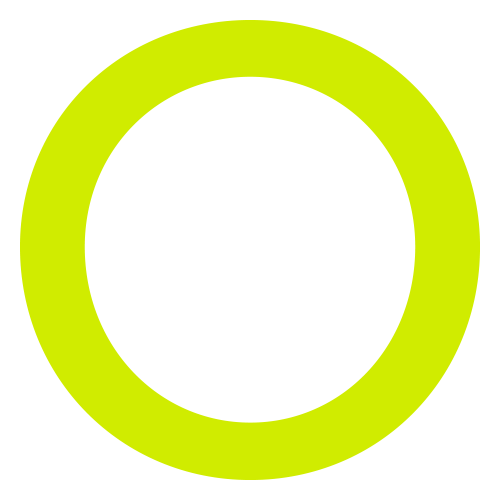 Outside The Lines
Concessions at stadiums can carry many risks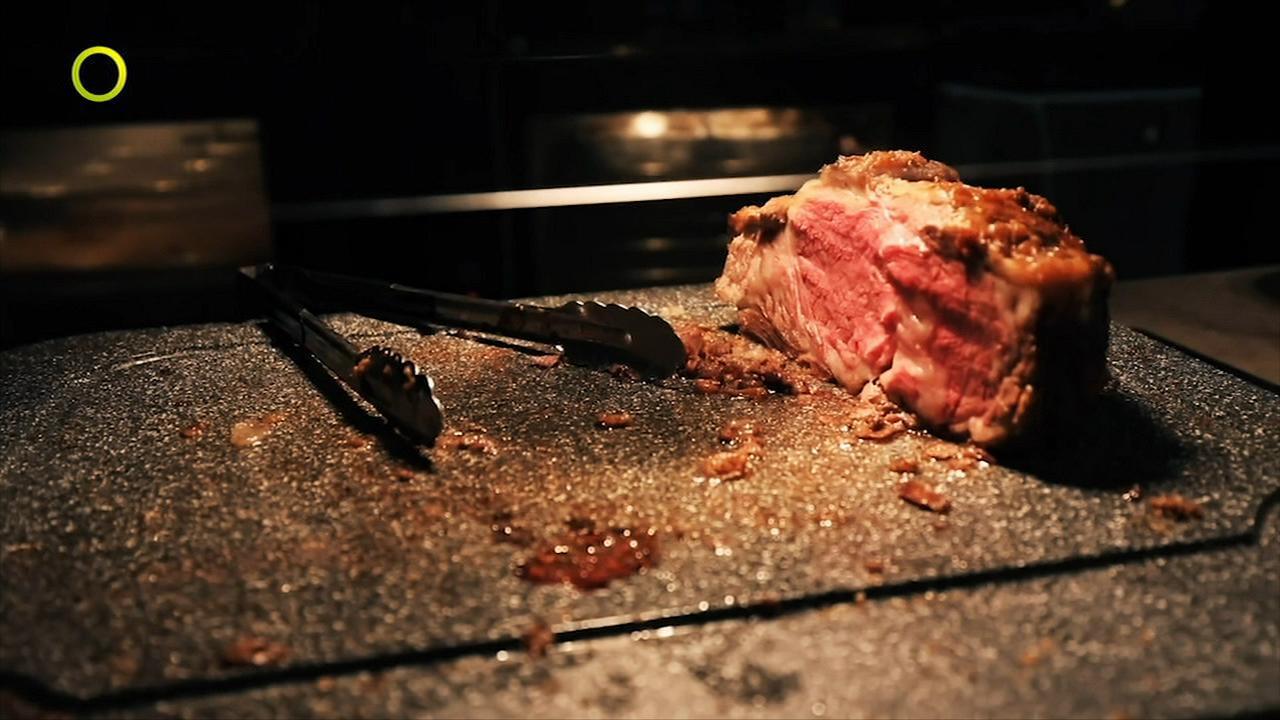 Analyzing Andrew Luck's play in Week 14 win over Texans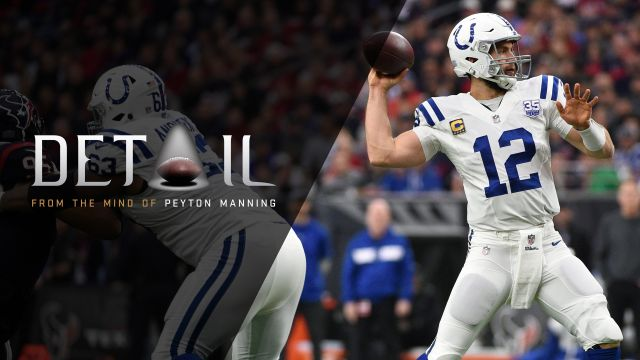 Customize ESPN
On This Date: Dec. 13, 1983
On Dec. 13, 1983, the Pistons defeated the Nuggets 186-184 in the highest-scoring game in the history of the NBA.
AP Photo/John Amis

Hitters 25 and under weren't just good in 2018. They were historic.
Best players in the world
Ryan Inzana

Our experts have voted on the best 100 players and managers in men's soccer for 2018. Here's the list.
Andrew Hancock for ESPN

Dallas Cowboys pass-rusher Randy Gregory bottomed out a year ago and sought help for depression, drugs and other issues. Today, he is playing football again, fighting to stay clean and help his team to the playoffs. It's December, and there's hope.