Tommy
Film Summary
It was a remarkable and compelling rise to the spotlight.  But then came the stunning, confounding, and ultimately tragic fall.  In the 30 for 30 film "Tommy," directors Erin Leyden and Gentry Kirby explore the story of one-time heavyweight boxing champion Tommy Morrison in a tale that's unlike any other. Born into a troubled family in the American heartland, Morrison's initial emergence as a fighter was bolstered by a starring role in Rocky V.  A few years later, he beat George Foreman for the WBO heavyweight title, and seemed primed for more stardom, even in the face of blown opportunities and upset losses.  But then everything changed in early 1996, when he tested positive for HIV, forcing him into retirement.  From there, Morrison's life spiraled further and further downward, plagued by drug problems, jail time, and most alarmingly and bizarrely, an eventual denial that he had the virus at all. There have been other boxers, and other sports stars, whose stories ended sadly.  But rarely is the loss of potential as poignant as the case of Tommy Morrison.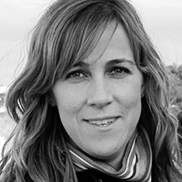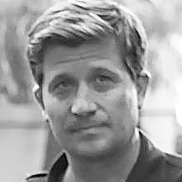 Erin Leyden and Gentry Kirby
Erin Leyden is a senior producer for ESPN Films. She joined the department in 2008 and has been a producer for the Emmy and Peabody-Award winning 30 for 30 series since its inception. In 2016, Leyden also served as a producer on the Academy Award-winning OJ: Made in America.  Leyden's previous directing credits include This Magic Moment (30 for 30), The 99ers (Nine for IX) and Abby Head On (SEC Storied)
Since joining ESPN Films as a producer in 2014, Gentry Kirby has directed This Magic Moment (30 for 30)and produced documentaries for the SEC Storied and 30 For 30 series including "Fantastic Lies" and the emmy-winning "Of Miracles and Men". Kirby co-created Disney XD's Becoming series as well as producing two of its episodes on Lebron James and Henrik Lundqvist. Before joining ESPN Films, he co-directed "Abby Head On" for SEC Storied and produced for a variety of networks including HBO, History Channel and Showtime.