About Ali: The Mission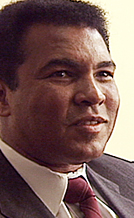 Film Summary
"Ali: The Mission" delves into perhaps one of the most important, but least known, feats of Muhammad Ali's remarkable life. In 1990, the boxing legend traveled to Iraq to press a plea for peace and negotiate with Saddam Hussein for the release of U.S. civilians taken hostage after Iraq's invasion of Kuwait. Ali risked his reputation, health and safety for the freedom of prisoners held by Hussein as "human shields" to deter U.S. military strikes. Only six weeks after Ali brought 15 hostages back home to their relieved families, Operation Desert Storm bombarded Iraq.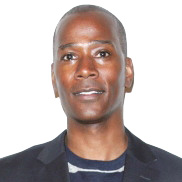 Armani Martin
Amani Martin is an Emmy Award winning producer and director, and founder of Peaceful Warrior Productions. In 2012, Amani was a producer of "Benji," the ESPN "30 for 30" feature documentary. "Benji" was an official selection of the Tribeca, Chicago, and Urban World film festivals. In 2008, Amani won an Emmy for HBOs "Brooklyn Dodgers: The Ghosts of Flatbush." A former Director of Production at HBO, Amani also produced for Real Sports with Bryant Gumbel, Inside the NFL, and the network's coverage of The Wimbledon Championships. At Real Sports, he produced both hard-hitting investigative stories, and in-depth profiles on compelling sports figures, including the Williams Sisters, David Beckham, and Bode Miller. In 2005, he was a producer and writer of "Cutting Edge" a documentary for the HBO/Cinemax Reel Life series. The film captured the drama within a lively Harlem, NY barbershop, focusing on the chatter, conflicts, and strong bonds between barbers and clients.
In 2010, Amani founded Peaceful Warrior Productions through which he's created a wide range of programs, from commercial campaigns to documentaries to award-winning branded entertainment. Peaceful Warrior has produced projects for Ducati Motorcycles, Tumi, Tommy Hilfiger, and the non-profit organizations, Millennium Promise and the US Soccer Foundation.
Amani is a member of the Academy of Television Arts and Sciences, and a consulting producer to the Game Changers Project, a national media fellowship program for emerging African-American filmmakers. In 2006, he was appointed by the honorable Mayor Michael Bloomberg to the board of the Brooklyn Navy Yard Development Corporation. The Navy Yard Industrial Park is home to hundreds of businesses, including Steiner Studios, the largest full scale television and film production facility outside of Hollywood.
Purchase

Buy the "30 for 30 Fifth Anniversary" box set. Available exclusively at Groupon ».