Brave in the Attempt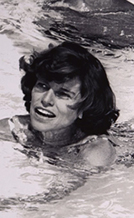 Film Summary
The Special Olympics Athlete Oath: "Let me win. But if I cannot win, let me brave in the attempt," has come to embody the movement started by the late Eunice Kennedy Shriver in 1962 with a summer camp in her Maryland backyard.
Special Olympics is now made up of more than 4.5 million athletes all over the world, and in this powerful and moving exploration viewers will see how this world-changing social action, sports and political initiative was born, and why its growth is so important.
"Brave in the Attempt" captures the force of nature that was Eunice Shriver and shows how her personal mission, inspired by her sister Rosemary Kennedy's own struggles with inclusion, to improve the lives of children and adults with intellectual disabilities eventually developed into the Special Olympics movement.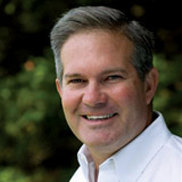 Fritz Mitchell
Fritz Mitchell, a three-time Peabody Award winning documentary filmmaker, has produced a number of notable films by relying on simple storytelling and original photography. His body of work has earned him seven Emmys from 23 nominations, an Eclipse Award, an Edward R. Murrow Award, as well as recognition in the New York Film Festival.
Mitchell earned his first Peabody and an Emmy producing profiles for ESPN's "Sports Century" series. He later produced and directed "Dick Schaap: Flashing Before My Eyes," a two-hour documentary that looked at the people Schaap "collected" during his 50 years in sports and journalism. This film received two Emmy Awards and a Silver World Medal in the New York Festival.
"Sports Illustrated: 50 Years of Great Stories," another two-hour documentary, focused on some of the best sports writers of our time and the way they explained singular events.
Mitchell's recent films have focused on race relations in Mississippi: "Ghosts of Ole Miss," which won an Edward R Murrow Award, and "It's Time: The Story of Brad Gaines and Chucky Mullins."
Mitchell lives in Vermont with his wife and two children. In his spare time he pursues his passion for fly fishing on the rivers of the Adirondacks.
Purchase

Buy the "30 for 30 Fifth Anniversary" box set. Available exclusively at Groupon ».