Director's Take
I remember seeing the New York Times headline "Rape Allegations Against Athletes Is Roiling Duke" one morning in 2006. Of course, I was instantly curious about what had happened. I never thought that 10 years later I would be making a film about the subject.
People say I make films about controversial topics. But good stories are good stories and they're usually controversial. However, I had no idea what I was getting into with this particular story. So many people didn't want to talk to me, but little by little the doors started to open.
What most struck me about the Duke Lacrosse story were the unintended consequences of that night in March 2006. How a false accusation destroyed reputations, how a DA acted inappropriately and illegally, how a University's knee-jerk response left their students abandoned at a time when they most needed help and guidance. And most important of all, how a media-obsessed country so much wanted this story to be true.
What most interests me is what we can all learn from this story. I hope this film helps viewers understand the damage that an event like this can do to so many people's lives.
I also want to emphasize that this film focuses on a case where men where falsely accused and where a DA engaged in serious professional misconduct. This should not in any way detract from the fact that the vast majority of reports of sexual assault are true. To use this case as representative of a wider issue would be a profound injustice to the real victims who have the courage to come forward.
About Fantastic Lies
Film Summary
Some Duke University lacrosse players had a bad idea on March 13th, 2006: Invite two strippers to a team party. What happened became a nightmare that changed lives, ruined careers, tarnished a university's reputation and even jeopardized the future of the sport at the school. To this day, 10 years later, the Duke lacrosse scandal touches nerves well beyond the confines of Durham, N.C.
In the 30 for 30 film "Fantastic Lies," acclaimed director Marina Zenovich ("Roman Polanski: Wanted and Desired") returns to the events of that night and the investigation and trial that followed. Produced by ESPN Films, the documentary will premiere on the 10th anniversary of the party that started it all.
Usually confined to the agate of a sports section, lacrosse suddenly appeared on the front pages of newspapers because of the lurid details of the case and the hot buttons that it pushed: sex, race, class, violence. There was also an element of mystery to the proceedings: What exactly did the men do, and who were they? Weaving historical footage and photos with piercing interviews of key participants, Zenovich builds suspense as the narrative changes from what people thought happened to what actually did happen.
Yes, the poor judgment of the members of a college lacrosse team set the events in motion. But Fantastic Lies-which takes its title from the words of one of the accused-is more about the rush to judgment of authority figures who ignored and twisted certain facts for the good of their own agendas. Satisfying popular opinion became more important than finding out what really happened.
In the end, justice was served. But as this film makes abundantly clear, untruth has its consequences, too.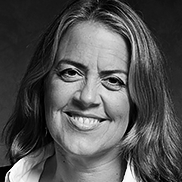 Marina Zenovich
Marina Zenovich is an Emmy award winning filmmaker. Her last film, "Richard Pryor: Omit The Logic," premiered at the 2012 Tribeca Film Festival. It was nominated for an Emmy for Best Editing and won the NAACP Award for Best Television Documentary.
Marina's film "Roman Polanski: Odd Man Out," a follow-up to her film "Roman Polanski: Wanted and Desired," premiered at the 2012 Toronto and New York Film Festivals.
"Wanted and Desired" premiered at the 2008 Sundance Film Festival to great acclaim, considerable media attention and won the award for Best Editing. It then screened at the Cannes Film Festival. Soon afterwards, Roman Polanski's lawyers used Marina's film as evidence to reopen the 30 year old case. The film won Emmys for Outstanding Directing for Nonfiction Programming and Outstanding Writing for Nonfiction Programming (shared with Joe Bini and P.G. Morgan.)
Other films include: "Who is Bernard Tapie?" about the French former politician convicted criminal turned actor and her fascination with him; "Independent's Day" about the struggles of independent filmmakers set in Park City, Utah, and "Estonia Dreams of Eurovision!" about the wacky world of Estonia as it prepares to host the Eurovision Song Contest. She also directed several short films on artists, Julian Schnabel, Takashi Murakami, Robert Wilson and Vanessa Beecroft, among others, for Gallery HD's series Art in Progress.
Purchase

Buy the "30 for 30 Fifth Anniversary" box set. Available exclusively at Groupon ».