About From Harlem With Love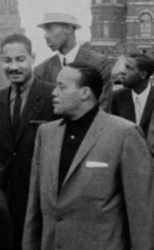 Film Summary
It's 1959 and the Cold War rages on. Tensions between the United States and the U.S.S.R. are at an all-time high. The threat of nuclear war hangs in the balance. But in the midst of this intense psychological warfare, the unlikeliest of heroes step forward, not in a war zone, not at the negotiating table, but on a basketball court. This is the extraordinary tale of the Harlem Globetrotters and their historic trip into the heart of the Soviet Union.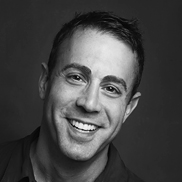 Matt Ogens
Matt Ogens is an accomplished filmmaker with a strong sense of cinematic storytelling. His work delivers a uniquely intelligent and observational perspective that sets him apart.
"Confessions of a Superhero," Matt's previous documentary, exposed the world to an eccentric group of actors chasing success in Hollywood who are all stuck impersonating comic book characters on the Walk of Fame. The film gained a cult-like following after screenings at the prestigious SXSW and AFI film festivals, and it went on to enjoy a successful theatrical release under the Morgan Spurlock ("Super Size Me") production banner. The film aired on The Sundance Channel and is one of the most-watched documentaries on Netflix, Hulu and Snag Films.
Matt's television work has been featured on MTV, VH1, CBS, ESPN and CNN. The latter includes segments from "CNN Heroes", hosted by Anderson Cooper, which took Matt around the globe and to the frontlines of Iraq. Matt has earned three Emmy Award nominations for his work on two ESPN original series, "Timeless" and "The Life," both of which explore the behind-the-scenes reality of some of sport's top personalities. And he recently directed two short films for Stand Up To Cancer, executive produced by Gwyneth Paltrow.
In the world of advertising, Matt has helmed major national commercial campaigns for Ford, ESPN, Visa, Mitsubishi, Toyota, Coors Light and Nascar amongst others. He also directed "Craftsman Screw*d," a live interactive reality show that was featured on Jimmy Kimmel Live!, won at 2012 SXSW and earned a Silver Pencil at the One Show in Branded Entertainment. Matt is represented by Tool of North America for commercials.
Purchase

Buy the "30 for 30 Fifth Anniversary" box set. Available exclusively at Groupon ».