About Kings Ransom:
Film Summary
On Aug. 9, 1988, the NHL was forever changed with the single stroke of a pen. The Edmonton Oilers, fresh off their fourth Stanley Cup victory in five years, signed a deal that sent Wayne Gretzky, a Canadian national treasure and the greatest hockey player ever to play the game, to the Los Angeles Kings in a multiplayer, multimillion-dollar deal.
As bewildered Oilers fans struggled to make sense of the unthinkable, fans in Los Angeles were rushing to purchase season tickets at a rate so fast it overwhelmed the Kings' box office. Overnight, a franchise largely overlooked in its 21-year existence was suddenly playing to sellout crowds and standing ovations, and a league often relegated to "little brother" status exploded from 21 teams to 30 in less than a decade. Acclaimed director Peter Berg presents the captivating story of the trade that knocked the wind out of an entire country, and placed a star-studded city right at the humble feet of a 27-year-old kid, known simply as "The Great One."
Director's Take
My relationship with Wayne goes back to the 1990s when he invited me to play in his softball tournament in Brantford, Ontario. He wanted to get some actors in the game and I was a big hockey fan, having played it growing up in Chicago. I thought it would be a small game, but there were about 20,000 people there. First play of the game, I got a grounder at shortstop and threw out the runner and the crowd started booing me. Turns out it was Gordie Howe. I was humiliated. That began my personal relationship with Wayne.
Through the years, I went to lots of Kings games, and we played lots of golf and poker together. Knowing Wayne is like knowing one of those rare human beings like Michael Jordan or Tiger Woods, who are so utterly dominant in their sport that it's mesmerizing to be around them. The trade to the Kings was not only a huge moment in his career, but also a very contained and interesting way to look at this incredible athlete's life.
I was working in France when the deal went down. My best friend called me and said, "Gretzky's coming to L.A." His voice was trembling. Wayne F***ing Gretzky was leaving Canada and coming to our city. It felt like more than just a sports trade. It felt radical and wild and unsettlinglike a country's nationalism was on the line and something big was about to happen. As a fan, it was unlike anything I'd ever experienced. Naturally, we scraped together all our money and bought season tickets right away. Pre-Gretzky, we used to buy five-dollar student seats in the nosebleeds and move down and sit on the glass because there were so few fans there. It immediately went from that to sellouts many nights. The Kings averaged 14,875 in Gretzky's first season and the arena held 16,005. We were in hockey heaven.

Narrated by Dominic West, actor in The Wire series as well as 300, and JOHN CARTER (Source: Dominic west Wiki & Dominic West IMDb) & directed by Mike Christie.

Narrated by Dominic West and JOHN CARTER & directed by Mike Christie, Concrete Circus brings together five of the world's best street sport and parkour moves techniques as well their amazing filmmakers.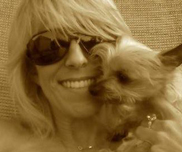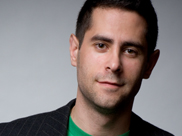 Maura Mandt's passion is telling stories. She began pursuing this passion while in college, writing for a newspaper and working for a local news station in her hometown of Detroit. After graduating, she moved to Bristol, CT to begin a career at ESPN.
In 2002, Maura became the executive producer of the ESPY Awards. Some of the best stories in sports have been told at the ESPYS over the last decade -- Pat Tillman, George Weah, John Carlos and Tommie Smith, Nelson Mandela and Pat Summitt have all been honored at the show.
When Maura left ESPN to start her own company, she found even more opportunities to pursue her passion. Oprah Winfrey reached out to ask her to produce and direct features for her prestigious Legends Ball. The highly acclaimed pieces on 25 iconic African-American women were later combined into an ABC television primetime special.
Josh Swade's bio could tell you about how he left his home in Kansas in the late 90's and moved to New York to pursue a career in entertainment. It could tell you how he has since produced records and television to great success. How he has worked at famous companies like Loud Records, Maverick Records, and William Morris. His bio could tell you how this film, There's No Place Like Home, is a professional milestone - years of hard work culminating in a truly original, passion project. But Josh would rather his bio tell you this:
In 1984 he sat next to his dad in section 209, and witnessed Danny Manning's first game in Allen Fieldhouse. In '89 he sat in those same seats high in the corner, as KU dropped 150 on Kentucky. He was there when Jacque Vaughn hit that game-winning three against Indiana in overtime. He was present in '95 down 19 to UCLA. He remembers what it felt like to come back and win that game. He remembers leaving the Fieldhouse and not being able to hear. He remembers waking up the next day and still not being able to hear. He remembers every moment from every game he ever witnessed in that building. He has since been to every great basketball building in this country. He knows that Allen Fieldhouse is better than all of them. And he knows ... it's about to get a lot better.

Directed by:
Executive Producers:
Producers:
Cinematographer:
Editor:
Purchase

Buy the "30 for 30 Fifth Anniversary" box set. Available exclusively at Groupon ».