Nature Boy
Film Summary
Real or Fake? That's the essential question behind the long history of professional wrestling. In Nature Boy, an ESPN Films 30 for 30documentary on the truth-is-stranger-than-fiction life of Ric Flair, director Rory Karpf (I Hate Christian Laettner) bares the soul of someone whom millions of fans think they know. Propelled by two rousing yet brutally honest interviews with Flair conducted 16 months apart, the film traces his epic career-from the creation of his blond Adonis character, through the glory days of the NWA and The Four Horsemen, to his poignant last years in the ring. Serving as witnesses are a Who's Who of wrestling: Triple H, The Undertaker, Baby Doll, Shawn Michaels, Jim Ross, Ricky Steamboat, Sting and Hulk Hogan. As a pure wrestler, he was truly beloved. His "Woooo" showmanship was imitated by athletes from other sports, as well as the hip-hop community. But as interviews with family members and Flair himself reveal, his frenzied lifestyle masked the loneliness of a man who could never please his physician father and then ran away from his own wives and children-and toward an almost unbearable tragedy.  It was Ric Flair who popularized the boast, "If you want to be The Man, you gotta beat The Man." In this film, you'll get to meet the man.
Director's Take
I grew up a huge wrestling fan as a kid in Philadelphia during the 1980's. I would plead with the various adults in my life to take me to see wrestling live in the city. I was enamored with the alternate reality that professional wrestling provided me...an entire world filled with crazy characters, unreal athleticism and fascinating storylines. I was totally hooked. My favorite performers were "Rowdy" Roddy Piper, "Mr. Perfect" Curt Hennig and the "Nature Boy" Ric Flair.
Ric Flair was the guy fans loved to hate. I just loved him. He had the life most dreamed about...fancy clothes, jet airplanes, and any woman he wanted. He was simply THE MAN. Years later, the curtain was pulled back, and it was revealed openly that wrestling was predetermined. Many of the performers were nothing like the characters they portrayed...except Ric Flair. He was the "Nature Boy." He really was living the lifestyle he created as a wrestler. It's what made him one of the greatest ever.
As a filmmaker, I was interested in exploring what makes a wrestler "great." If the outcomes are predetermined, than how is the greatest wrestler ever decided? There aren't metrics to measure such as points scored, or homeruns to determine greatness. I wanted to give wrestling its just due...as a performance art and also as a sport. Flair is one of the best ever by his work in the ring and on the mic. In a sport that some condescendingly called "fake," Ric Flair was real. But like he said in his promos, he "paid the price." All the glittered wasn't gold for the Nature Boy. It is what makes Ric such a fascinating film subject, whether the viewer is a wrestling fan or not.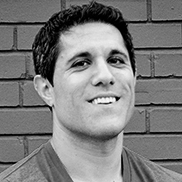 Rory Karpf
Rory Karpf is an Emmy and Peabody award-winning filmmaker who specializes in telling emotional, heartfelt stories.
In 2007, Rory directed the theatrical release "Dale," the first authorized documentary on the life of racecar driver Dale Earnhardt. Narrated by Academy Award winner Paul Newman, "Dale" became the highest selling sports themed DVD of all time. Rory followed that up with "The Ride of Their Lives" which aired on Showtime and was narrated by Academy Award winner Kevin Costner. In 2009, Rory directed "Together," a film that aired on ABC and was narrated by Academy Award nominee Tom Cruise.
Rory directed and produced the ESPN films "Silver Reunion", "Tim Richmond: To the Limit" and "The Book of Manning". In 2015, Rory was Showrunner on the popular series, "Snoop & Son: A Dad's Dream", featuring pop culture icon Snoop Dogg. He then went on to direct the ratings hit "I Hate Christian Laettner," one of the most popular entries in the ESPN 30 for 30 film series. Current projects for Rory as Director and Executive Producer include an 8-episode docuseries on Netflix with Snoop Dogg; a comic book series for AMC; and a feature film. Rory currently resides in Charlotte, North Carolina with his sons Cooper and Tyler.