About The Pittsburgh Drug Trials:
Film Summary
The 1979 Pittsburgh Pirates galvanized Steeltown with their World Series victory over the Baltimore Orioles and brought a renewed sense of pride to the city. But as it turned out, the family behind "We Are Fam-a-lee" turned dangerously dysfunctional, succumbing to the temptation of cocaine and bringing the sport of baseball down with them.
In The Pittsburgh Drug Trials, director Michael Jacobs revisits those turbulent times for ESPN Films with riveting footage and revealing interviews with both observers and participants, including former All-Star outfielder Lonnie Smith. As the film makes clear, the story isn't just about what happened then. It's also about what's happening now.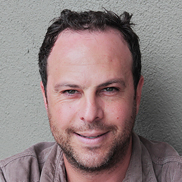 Michael Jacobs
Michael Jacobs directs and produces film and commercial projects through Los Angeles based Strike Anywhere, a production company he co-founded in 2009.
Jacobs' debut documentary feature "Audience of One" won jury awards at SXSW, Silverdocs and was screened at the prestigious New Directors/New Films before its theatrical and broadcast release.
Jacobs directed and produced the web series "American Dreamers" for Sony Pictures Television as part of their original programming slate for crackle.com. Jacobs directed the ESPN film "The High Five," which premiered at SXSW. It won the jury award at the San Francisco International Film Festival and is listed in Rolling Stone's 30 Best "30 for 30" Films.
A graduate of the University of Vermont, Jacobs lives in the Bay Area with his wife and two sons.
Purchase

Buy the "30 for 30 Fifth Anniversary" box set. Available exclusively at Groupon ».