About 'Requiem For The Big East'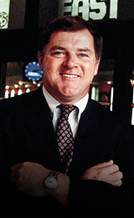 Film Summary
"Requiem For The Big East" explores the meteoric ascension of the Big East Conference and how, in less than a decade under the innovative leadership of founder and commissioner Dave Gavitt, it became the most successful college sports league in America.
Told primarily through the lens of famed Big East coaches such as Jim Boeheim, Lou Carnesecca and John Thompson as well as some of its most iconic players such as Patrick Ewing, Chris Mullin and Ed Pinckney, the film chronicles the story of an extraordinary group who rode the rivalries and successes of their teams to become household names. The Big East was a groundbreaking athletic and business creation that encapsulated the era and region in which it was born -- from the toughness of the players and coaches hailing from some of the Northeast's most storied cities, to the executives and Wall Street brokers who thrived because of it.
Launched in 1979 -- the same year that ESPN was born -- the Big East used the burgeoning cable TV channel and the media as a whole to help spread its gospel and product to fans and future players across the country. But "Requiem For The Big East" is also a tale of change as the super conference eventually found itself in a new era fighting for survival.
For most of my adult professional life, there has been one week each year that I looked forward to more than most: the week in early March when the Big East tournament was played at Madison Square Garden in New York City. Having grown up a rabid Georgetown Hoyas fan in Washington D.C., the allure of the tournament inspired me on more than one occasion to play hooky and drop hundreds of dollars on a scalped ticket when I should have been hard at work. With the proximity of its schools, the competitiveness of its rivalries and the ambience of the World's Most Famous Arena, the Big East tourney was always worth the price of admission. But when I heard in 2011 that Syracuse and Pitt, two Big East schools I'd grown up watching and rooting against, were leaving the conference to join the ACC, I knew that the Big East tournament that I knew and loved would be no more. No more afternoons watching Syracuse wrestle against Georgetown. No more six-overtime games between the Orange and UConn.
And I didn't exactly understand why.
In setting out to make a film about the Big East, I hoped to not simply tell a story about the rise of a great basketball conference but also understand and ultimately convey the causes of its fall. That, in doing so, I would get to sit down and talk with many of the players and coaches who were a part of so many afternoons and evenings during my childhood was an added benefit. And what I quickly realized in talking to them was that it wasn't just fans like myself who were saddened, even angry, by the Big East's demise: so, too, were many of those who helped build the league from nothing.
Hopefully, "Requiem For The Big East" will educate the uninitiated on what made the Big East great, while also informing long-time fans why it was doomed to fall apart.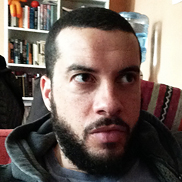 Ezra Edelman
Ezra Edelman is an award-winning documentary filmmaker. He has produced and directed three films for HBO, the most recent of which was "The Curious Case of Curt Flood."
In 2009, Edelman produced and directed, "Magic and Bird: A Courtship of Rivals," which received a Peabody Award and was nominated for three Emmys. He produced and directed, "Brooklyn Dodgers: The Ghosts of Flatbush," which won two Emmy Awards in 2007.
He also co-produced the critically-acclaimed documentary, "Cutie and The Boxer," which was nominated for an Academy Award in 2013.
Before beginning work in documentaries, Edelman spent seven years as a producer on the long-running news magazine show, "Real Sports with Bryant Gumbel."
A native of Washington D.C., Edelman graduated from Yale University and currently lives in Brooklyn.
Purchase

Buy the "30 for 30 Fifth Anniversary" box set. Available exclusively at Groupon ».