About 'Sole Man'

Film Summary
What's undeniable is this: Sonny Vaccaro is one of the sports world's most charismatic, polarizing and influential figures. Now 75, he is still a fast-talking maverick whose zeal for basketball, advocacy for underprivileged kids, and instinct for sales forged an era of unprecedented growth for two pillars of pop culture: basketball and sneakers.
It was Vaccaro who advised agents during the ABA-NBA wars of the 1970s, who launched Nike's "Air Jordan" empire in the 1980s, and who ushered in the professionalization of youth basketball in the 1990s, when players such as Kobe Bryant and Tracy McGrady, both of whom signed shoe deals brokered by Vaccaro, turned high school games into auditions for the NBA.
Directed by Jon Weinbach and Dan Marks, "Sole Man" is a definitive, first-hand and unflinching account of how Vaccaro rose from humble Pennsylvania steel town roots to become the most valuable marketing asset in the $13 billion athletic shoe industry. Vaccaro's personal arc mirrors the narrative of basketball's ascent over the last 40 years. It is an era in which James Naismith's creation morphed from a regional game tainted by segregation and gambling into a global enterprise that stretches from Brooklyn to Beijing. And to a staggering degree, the basketball community is really just Six Degrees of Sonny.

We're both slightly obsessed observers of sports, pop culture and history, and we've had the great fortune to dive into those topics in a variety of formats -- from newspaper articles to feature documentaries to TV series. So when we had the opportunity to make this film, there was no hesitation because, well, Sonny Vaccaro's story is the perfect blend of our personal and professional passions.
And there's no one quite like him.
Whether you've known Sonny for five minutes or five decades, he is one of the most charismatic and memorable people on the planet. He is both interesting and relentlessly interested -- a "quick" conversation with Sonny rarely lasts less than 30 minutes, and he'll schmooze effortlessly about everything from 70s rock 'n roll (don't get him started on Grand Funk Railroad) to Kobe Bryant's jump shot to the vagaries of antitrust law.
The scope of Sonny's life and career in the sports business is massive, which made this film more fun and more challenging. Beyond his lucrative professional relationships with Nike founder Phil Knight and NBA icons like Michael Jordan and Kobe Bryant, Sonny's story is significant because he forged the link between the sneaker industry and basketball -- and helped invent a whole new era of sports celebrity.
It became a running joke among our production team that Sonny is the real-life "Forrest Gump" of basketball. Pick a significant event, team or game over the past 30-plus years, and chances are Sonny has a direct connection to it -- or knows the father of one of the players, or flew in a coach for one of his all-star games or summer camps. At the same time, Sonny's ascent made him a controversial figure, especially among his former colleagues and competitors at Nike, adidas and other companies. And as we learned, some of those competitors still haven't forgiven him, or simply don't want to discuss or acknowledge him at all. To Sonny's credit, he never shied away from any of those thorny issues -- and encouraged us to speak to whomever we thought could shed light for the film.
When we began working on this film in late 2010, the O'Bannon case really only existed on paper. (And in any conversation with Sonny.) But as the months and years passed, and the O'Bannon case took on more significance and spurred more debate, it became clear that win or lose, Sonny was on the front lines of a story with implications far beyond the sports world. Once again, he was blazing a trail -- even if it meant taking down the business of college sports that he helped build. It's been an incredible ride to take with him over the past five years, and we're very excited to share it in "Sole Man."

Jon Weinbach
and Dan Marks
"Sole Man" is the latest collaboration between Jon Weinbach and Dan Marks, and the film is their debut as directors. Their work together includes "Straight Outta LA," one of ESPN's original 30 for 30 documentaries, which premiered at the 2010 Tribeca Film Festival and detailed the connection between the Los Angeles Raiders and the rise of West Coast hip-hop culture during the 1980s and early 1990s. In 2012, Jon served as writer/producer and Dan edited "The Other Dream Team," which was nominated for "Best Documentary" by the Producer's Guild of America, selected for the U.S. documentary competition at the 2012 Sundance Film Festival, and distributed theatrically by Lionsgate and The Film Arcade.
Both Jon and Dan are passionate observers of sports, pop culture and history, and they have a wealth of storytelling experience in a variety of formats.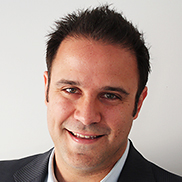 Jon, a Los Angeles native and Yale graduate, has worked at the top levels of journalism and production for more than 15 years. He was a staff reporter for the Wall Street Journal, where he wrote high-profile articles on sports, Hollywood and travel. Jon has appeared regularly on ESPN, CNBC, Fox News and national radio to comment on and analyze topical issues in the industry and is now the executive producer and executive vice president of Mandalay Sports Media, a sports-content venture founded in 2012 by Peter Guber, Mike Tollin and Creative Artists Agency.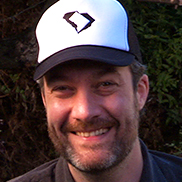 Dan, who grew up Washington, D.C., and graduated with honors from NYU's Tisch School of the Arts, has won five Emmy awards for his editing on HBO's "24/7" and "Real Sports with Bryant Gumbel" series. He is currently editing an HBO "mockumentary" starring Andy Samberg, Bill Hader and Fred Armisten, and directs programming and commercials for Discovery, History, New Balance and Fox Sports, among others. Previously, Dan cut the HBO documentary "The Nine Lives Of Marion Barry," which was the closing night film at the American Film Institute's SILVERDOCS festival. He is a co-founder of South District Films, a multi-platform production company in Venice, California.
Purchase

Buy the "30 for 30 Fifth Anniversary" box set. Available exclusively at Groupon ».