About The House of Steinbrenner
Film Summary
Love them or hate them, the Yankees remain the most glorified team in American sports history. Led by the Babe, the Iron Horse, the Yankee Clipper and the Mick, they dominated baseball for more than four decades before the legendary franchise sagged under the ownership of CBS. Then in 1973, a 42-year-old shipbuilder named George Steinbrenner, a man now as iconic to his tem as the pinstripes on its uniforms, headed a group that purchased the Yankees, and turned that investment into a billion-dollar business. Since 1923, the 'House that Ruth Built' has been the epicenter of the baseball world, and its team the biggest sports attraction in the Big Apple, inspiring generations of fans to maintain loyalties through good times and bad. But with a deteriorating facility and an eye towards 21st century style revenues, Steinbrenner was inspired to build an impressive new stadium. While the Yankees kept their Bronx address at 161st and River Avenue, the new ballpark marked the end of one grand era with the hope of launching another. Two time Oscar-winning filmmaker Barbara Kopple will look at the New York Yankees as defined by George Steinbrenner's enduring legacy, and will tell a story of how a $10 million dollar investment changed the face of not only a storied franchise, but an entire sport.
Director's Take
I was thrilled when ESPN approached me about participating in its 30 for 30 project, a filmic celebration for its third decade of bringing the sports world to America. The network had seen the film I did on Mike Tyson, "Fallen Champ," and felt I might be interested. Working on the Tyson film was both challenging and a joy for me. The fact that he was an athlete was always secondary because I feel an athlete is simply a person who, like the rest of us, has a unique story to tell.
To create a documentary on a sports figure of my choosing and, by extension, to unravel a small part of what has made ESPN so entertaining and relevant to American culture for 30 years, is one opportunity I couldn't pass up. The challenge was finding a subject both engaging and personally significant. I remember as a young girl going with my family to see the Yankees play. The thrill of the crowd and the sounds of the game were as magical as a Broadway play. Additionally, being a New Yorker, there are only a few landmarks universally recognizable from our city, and Yankee Stadium in my opinion stands with the Statue of Liberty and Empire State Building in this category.
During the All-Star Game I watched George Steinbrenner travel the field in a golf cart. He received a warm ovation and the emotion of the moment was visible on his face. I was moved by the whole display and struck by how a new era in New York and baseball is upon us as the torch is being passed from one generation to the next. I found the whole scene touching and was inspired to pursue a story about the Steinbrenner family and the Yankees. This project offered that opportunity and has further allowed me to delve into all the people that are so emblematic of this team. I've met players, managers, front office executives as well as fathers, grandfathers, sons and daughters who have whole generations worth of relationships built upon their passions for baseball and the Yankees.
Ultimately, this film will be about New York City, the Yankees and their traditions, and the family that has become as iconic as any of the players: the Steinbrenners.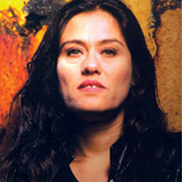 Barbara Kopple, a two-time Academy Award-winning filmmaker has produced and directed "Harlan County USA" and "American Dream," both winners of an Academy Award for Best Documentary Feature. In 1991, "Harlan County USA" was named to the National Film Registry by the Librarian of Congress and designated an American Film Classic. It was recently restored and preserved by the Women's Preservation Fund and the Academy Film Archive, and was featured as part of the Sundance Collection at the Sundance Film Festival in 2005. Barbara produced and directed "A Conversation with Gregory Peck," "The Hamptons," "My Generation" and "Fallen Champ: The Untold Story of Mike Tyson." She directed "Wild Man Blues," "American Standoff," "Bearing Witness," and "Shut Up and Sing." Barbara directed the narrative feature "Havoc," starring Anne Hathaway, Bijou Phillips and Freddy Rodriguez and written by Stephen Gaghan, about a group of wealthy teenagers coming of age and searching for an identity in Los Angeles. She also directs episodic television and commercial spots.
Her television work includes episodes of "OZ" on HBO and "Homicide," for which she won a DGA Award for Outstanding Direction. She has directed spots for companies such as Sprint, Applebee's, Dove, Intel, Target, the Tiger Woods Foundation, Pearl Vision and the Children's Defense Fund. Barbara has been awarded the Human Rights Watch Film Festival Lifetime Achievement Award, the Los Angeles Film Critics Award, the National Society of Film Critics Award, the SilverDocs/Charles Guggenheim Award, the New York Women in Film & Television Muse Award, the Maya Deren Independent Film and Video Award, the Woodstock Film Festival Maverick Award, Women in Film & Video of Washington, DC Women of Vision Award, the White House Project's EPIC Award, and the Sundance Film Festival Grand Jury Prize, Filmmakers Trophy and Audience Award.

Directed by:
Barbara Kopple
Executive Producers:
Keith Clinkscales
John Dahl
Joan Lynch
Connor Schell
Bill Simmons
John Skipper
John Walsh
Producers:
David Cassidy
Nicole Renna
Mark Durand
Editors:
Tom Haneke
Bob Eisenhardt, A.C.E.
Purchase

Buy the "30 for 30 Fifth Anniversary" box set. Available exclusively at Groupon ».