About The Legend of Jimmy The Greek
Film Summary
"The NFL Today" on CBS was one of the preeminent sports programs on television in the early 1980s. It was a perfect combination of reporting, analysis, predictions, humor and talent. But there was no personality on the show more popular than Jimmy "The Greek" Snyder.
Born in Steubenville, Ohio, to Greek immigrants, Jimmy overcame childhood tragedy, moved to Las Vegas, and eventually became the biggest name in the world of sports handicapping. When CBS added him as an "analyst" on "The NFL Today," "The Greek" not only further increased his stature as a sort of national folk hero, but he also gained an air of respectability never before associated with gamblers. Peabody Award-winning filmmaker Fritz Mitchell, who broke in as an intern on "The NFL Today," will examine Snyder's impact on the growth of sports gambling, while also taking a fresh look at The Greek's tragic downfall.
Director's Take
I was appalled the first time I laid eyes on Jimmy "The Greek" Snyder. The billowing aroma of his cologne, the chunky gold jewelry and his coarse street language would have been enough to shock any snotty young kid just out of college. Of course, I had seen him a thousand times before but always on TV. Now he was right up close, along with the rest of it. Gorilla-size television cameras swayed back and forth like ballerinas through the traffic of technicians, set directors and make-up people. The director's voice of God echoed through the hysteria of rehearsal and hot white lights filled every socket of Brent, Irv, Phyllis and, of course, "The Greek." I was scared out of my mind as I sat on the set of "The NFL Today" show, a newly hired researcher in the fall of 1984.
Twenty-five years later I have the good fortune to look back and try to figure out the man, whom I first found so jarring and later came to feel a genuine affection for. More recently I have so many questions about "The Greek" -- his rise to power as a commentator on that iconic pregame show and his swift fall from grace after his fateful remarks concerning African-American athletes. How was this odds maker and gambler able to make his profession seen so legitimate, almost the way Susan Sarandon made prostitution seem innocent in "Bull Durham?" How did he make his way to "The NFL Today show?" What was his appeal and how did the NFL feel about his presence on the show? But most importantly, how did he bring odds making and gambling out of the shadows to mainstream America?
Television and film often struggle with shades of gray, preferring white and black hats. The challenge of this project, like any that focuses on an individual, was to illuminate the complexities of his character.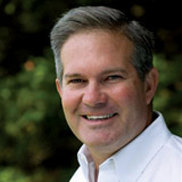 A two-time Peabody Award winning documentary filmmaker, Fritz Mitchell has produced some of the industry's most recognized sports pieces. His body of work has earned him seven Emmys from 21 nominations, an Eclipse Award, as well as recognition in the New York Film Festival.
Fritz started his television career as a researcher for CBS Sports in 1982. Promotions led to work as associate producer, associate director, and feature producer on live sports events including the NFL, Super Bowl, college football, NCAA Men's Basketball Tournament, Daytona 500, the Masters, U.S. Open tennis, and Olympics for both CBS Sports and NBC Sports. He joined ESPN in 1998 to produce long-format documentaries.
He earned his first Peabody Award and an additional Emmy Award producing profiles for ESPN's "Sports Century" series. He later produced and directed "Dick Schaap: Flashing Before My Eyes," a two-hour documentary that looked at the people Dick Schaap "collected" during his 50 years in sports and journalism. This film received two Emmy Awards and a Silver World Medal in the New York Festival. "Sports Illustrated: 50 Years of Great Stories," another two-hour documentary, focused on some of the best sports writers of our time and earned an Emmy nomination for Outstanding Sports Documentary.
Working closely with author and artist James Prosek, Fritz produced and directed "The Complete Angler" with James Prosek, a one-hour film that follows Prosek's journey to capture the spirit of Izaak Walton's philosophies in "The Complete Angler." After airing on ESPN, this documentary was recognized by a second Peabody Award as well as an Emmy Award.
Fritz had the opportunity to work with Pulitzer Prize-winning writer David Halberstam when he produced and directed the film "The Teammates," based on Halberstam's book of the same name. This film aired on ESPN, received three Emmy nominations and was a Silver World Medal Winner in the New York Festival. "Smarty Jones: America's Horse," a 30-minute film, is a story of second chances for a horse that was once badly injured. This program won an Eclipse Award in 2005.

Directed by:
Fritz Mitchell
Executive Producers:
Willie McDaniel
Kirk Fraser
Keith Clinkscales
John Dahl
Joan Lynch
Connor Schell
Bill Simmons
John Skipper
John Walsh

Producers:
Mark Durand
Wendy Yamano

Editor:
Paul Carruthers
Director of Photography:
Peter Franchella
Written by:
Fritz Mitchell

Gary Paul Gates
Consulting Producers:
George Veras
Gary Paul Gates
Music:
Eric Liebman
Purchase

Buy the "30 for 30 Fifth Anniversary" box set. Available exclusively at Groupon ».