The Dominican Dream
Film Summary
"The Dominican Dream" is a portrait of the Dominican immigrants of New York in the '80s and '90s, seen through a loving family whose youngest son, Felipe Lopez, became the top ranked high school basketball player in the nation and was hailed as "The Dominican Michael Jordan'. Embraced as an immigrant hero, then cast aside as an American failure, Felipe Lopez would eventually find happiness not as a basketball player, but as the man he was always meant to be.
Director's Take
This is an immigrant story. So in a way it's my own story - and chances are, it's yours too.
In every generation we watch it unfold again: the Irish, the Germans, the Italians, the Jews, black Americans coming up from the south, Puerto Ricans from the Island. Each group arrived, fought for their place in a new home, dug in their heels and transformed their lives.
When I was a young man coming of age in New York, it was the Dominicans' turn. 400,000 strong, they brought their own distinctive qualities to the city, just like those who came before... their food, their music, their style, and an industriousness that found a home in mainstream businesses and shops. And just like their predecessors, they also flourished on street corners and in the shadows. The great equalizer for them - as it has always been for immigrants in America - was sports, their new country's one true meritocracy. Dominican athletes mostly made their names on the baseball field. But in New York City during the 1990's, their greatest champion was a basketball player. At his high school in Harlem and around his community in Washington Heights and the South Bronx, they called him "The Dominican Jordan," and the story of the kid and his people is one of New York's great immigrant tales. What it ultimately says about The American Dream - and how we define success in sports and society - makes it the latest 30 For 30 I'm honored to direct.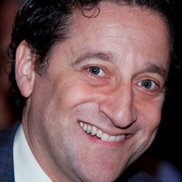 Jonathan Hock
Jonathan Hock is an 11-time Emmy Award winning documentarian. After a decade at NFL Films, Hock left to direct "Through the Fire," a story set in the projects of Coney Island which premiered at the TriBeca Film Festival in 2005 and became the first independent documentary ever acquired by ESPN Films. Since then, Hock has directed or produced seven films for ESPN's Emmy and Peabody Award winning "30 For 30" series, including "Unguarded" about Chris Herren, which was named Best Documentary of 2011 by Sports Illustrated; "The Best That Never Was" about Marcus Dupree (2010); "Survive and Advance" about Jim Valvano (2013); "Of Miracles and Men," about the "Miracle on Ice" game from the point of view of the Soviet players (winner of the Emmy for Best Sports Documentary - 2015) and "Celtics/Lakers: Best of Enemies" (2017). His other docs include "The Lost Son of Havana" (2009), "Off the Rez" (2011) and "Fastball" (2015), all of which premiered at Tribeca.