The Guerrilla Fighter
Film Summary
Alexis Arguello is considered by many to be the greatest junior lightweight of the 20th century and arguably the biggest hero Nicaragua has ever had. But as this 30 for 30 Short details, there was a lot more to his life than just boxing. When the communist Sandinistas took control of the Nicaraguan government, Arguello went back to fight for his country. After an ironic turn where he ended up campaigning with the Sandinistas, one thing remained clear: Arguello was always concerned first with helping his people.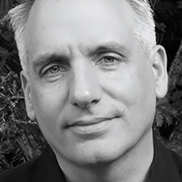 Gaspar Gonzalez
Gaspar González is a Miami-based documentary filmmaker and the founder of Hammer and Nail Productions. His credits include the national PBS release "Muhammad Ali: Made in Miami" and the Grantland short doc "Gay Talese's Address Book". Currently, he is producing the documentaries "A Long Way from Home: The Untold Story of Baseball's Desegregation" and "Errol Flynn's Ghost", about the cultural impact of American movies in 20th century Cuba. His work has been recognized by the National Academy of Television Arts and Sciences, the National Endowment for the Humanities, and the American Cinematheque. He received his Ph.D. in American Studies from Yale University.
Purchase

Buy the "30 for 30 Fifth Anniversary" box set. Available exclusively at Groupon ».