About Price of Gold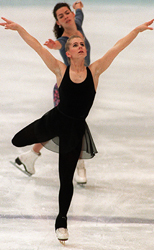 Film Summary
The world couldn't keep its eyes off two athletes at the 1994 Winter Games in Lillehammer - Nancy Kerrigan, the elegant brunette from the Northeast, and Tonya Harding, the feisty blonde engulfed in scandal. Just weeks before the Olympics on Jan. 6, 1994 at the U.S. Figure Skating Championships, Kerrigan was stunningly clubbed on the right knee by an unknown assailant and left wailing, "Why, why, why?" As the bizarre "why" mystery unraveled, it was revealed that Harding's ex-husband, Jeff Gillooly, had plotted the attack with his misfit friends to literally eliminate Kerrigan from the competition. Now two decades later, "The Price of Gold" takes a fresh look through Harding's turbulent career and life at the spectacle that elevated the popularity of professional figure skating and has Harding still facing questions over what she knew and when she knew it.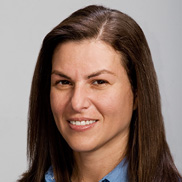 Nanette Burstein
Nanette Burstein is an acclaimed filmmaker whose work has won her several awards, including an Academy Award nomination for her documentary "On The Ropes," two Emmy awards for "NY77," and a Sundance Best Director award for "American Teen."
Burstein studied film at NYU's Tisch School of the Arts. In 1999, she produced and directed "On The Ropes," a documentary that follows the fates of three young boxers and their trainer. The film won numerous awards including an Oscar nomination in Best Documentary, an Independent Spirit Award, the Special Jury Prize at Sundance, the DGA award for Outstanding Directorial Achievement, and the International Documentary Association's Feature Documentary award.
In the years since, she has produced and directed on multiple award-winning productions including "Say It Loud," "The Kid Stays in the Picture" and "Film School."
She produced and directed "American Teen," one of the biggest word-of-mouth buzz hits of the 2008 Sundance Film Festival, theatrically released by Paramount. The film captured a handful of high school students in Indiana for 10 months; the resulting documentary offered a touching, bold, you-are-there window into the state of adolescence in America.
In 2010, she directed her first narrative feature for Warner Bros, "Going The Distance," a romantic comedy starring Drew Barrymore. Recently, Nanette directed episodes of television shows "New Girl" and "The Carrie Diaries."
Purchase

Buy the "30 for 30 Fifth Anniversary" box set. Available exclusively at Groupon ».