The Two Bills
Film Summary
Bill Belichick will one day join Bill Parcells in the Pro Football Hall of Fame. When the time comes, they'll have far more in common than a place in Canton-or a first name. The Two Bills, directed by Ken Rodgers and produced by NFL Films, traces the four-decade relationship between these two coaching masters. They first met when Belichick was a teenager and his father was coaching for Navy while Parcells was coaching at Army. On the same day in 1979, they became assistants with the New York Giants, and after Parcells took over as head coach, they won two Super Bowls together. Buttressed by what he learned from Parcells, Belichick would go on to win five Super Bowls of his own with the Patriots. Through all the ups and downs of their careers, including some memorable games when they were on opposite sides of the field, they forged a bond that few men of their stature have ever experienced. Two Bills, but one epic story.
Director's Take
Belichick and Parcells. The names are synonymous with NFL greatness and forever linked together. No two NFL coaches of their stature worked together for as long. The nearest duo, Paul Brown and Bill Walsh, coached together for 8 years. Belichick and Parcells nearly doubled that - working on the same staff for a total of 15 years.
You could feel the history on our Two Bills film set when "Bill and Bill" sat down together. It was the first time they were interviewed together in decades - and only the second time the men could remember it ever happening.
Theirs has always been a complicated relationship, the tale of two men forever focused on the task at hand. Whether in good times (three Super Bowl appearances together including two victories with the Giants) or the not-so-good times (their very public split from the Jets in 2000) they cared more about winning football games than any "personal sensitivities." After four decades, Parcells, the mentor, beams with pride at what Belichick has accomplished and Belichick, perhaps the greatest coach in NFL history, credits more of his head coaching success than one would imagine to the lessons he learned under Parcells.
It took three years for us to get them together for this film, not out of remaining animosity towards each other, but out of hectic schedules chasing what Parcells calls "the juice." Parcells finds his in horseracing and golf, Belichick by chasing the next Sunday victory. When we finally sat them down for a few hours, our goal was to discover the true nature of their relationship.
Were they friends? Enemies? Partners? Rivals?
The answer that producer Emily Leitner, producer Paul Monusky and myself found was so surprising that we decided it could only be properly explained by the two men themselves. So pull up a chair, take a seat inside the New York Giants locker room and join a conversation between The Two Bills.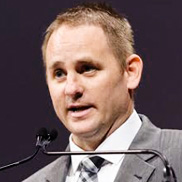 Ken Rodgers and NFL Films
Director Ken Rodgers is a coordinating producer for NFL Films. For 10 years, he has been the showhead of HBO's Hard Knocks. His previous directorial efforts in the "30 for 30" catalog include Elway to Marino and Four Falls of Buffalo.
In the 1960's and 1970's, NFL Films was a standalone pioneer in the sports filmmaking world. Their use of slow motion replays, orchestral scores and wireless microphones on players helped turn the NFL into the country's most popular sport and harkened the arrival of all-sports networks across the television dial. Today, NFL Films remain one of the most honored filmmakers in the industry with 126 Sports Emmys.