Director's Take
I grew up watching my dad (Dick Ebersol) and Vince McMahon enjoy levels of success in the entertainment business few have. As a little boy, I remember napping in the dressing rooms of the shows they created and produced that became entertainment institutions like "Saturday Night Live," "Wrestlemania," "Friday Night Videos," and "Monday Night Raw." I watched them break countless records for attendance and viewership on a nearly annual basis for decades and for as long as I can remember, I always wanted a chance to tell their stories to the world.
It has been written that "the ultimate measure of a man is not where he stands in moments of comfort and convenience, but where he stands at times of challenge and controversy," and that is how "This Was the XFL" came to life.
Between February 3, 2001 and April 21, 2001, these two titans taught me that character is about owning one's failures exactly the same way one owns his successes. They showed me that friendship and loyalty outweighs everything else, and true creativity is about taking extraordinary risks no matter how strong the winds of opposition. For me, the story of the XFL is much more than an ostentatious bid to outdo the NFL -- it was my MBA in character.
So when ESPN came to me and asked if I would be interested in telling the story of the XFL, I was of course sincerely honored. And utterly terrified. For years I had harbored the desire to tell this story, but the scale scared me. In fact, I have never been more intimidated than in the very moment I was sitting behind the camera interviewing my dad and Vince. My only hope in presenting this film is that it captures a fraction of the hilarious, raucous, painful, griping, and insightful roller coaster ride that was the XFL.
This Was The XFL
Film Summary
A bold challenge, a fearless experiment and ultimately, a spectacular failure. In 2001, sports entertainment titans Dick Ebersol and Vince McMahon launched the XFL. It was hardly the first time a league had tried to compete with the NFL, but the brash audacity of the bid, combined with the personalities and charisma of Ebersol and McMahon and the marketing behemoths of their respective companies -- NBC and WWE -- captured headlines and a sense of undeniable anticipation about what was to come. "This Was the XFL," directed by Ebersol's son Charlie, tells that story in fascinating, candid, and often rollicking fashion. Bringing together a cast of characters ranging from the boardrooms of General Electric to the practice fields of Las Vegas, the film is the tale of -- yes -- all that went wrong, but also, how the XFL ended up redefining the way professional team sports are broadcast today. And at the center of it all - a decades long friendship between one of the most significant television executives in media history and the one-of-a-kind pro wrestling impresario. "This Was the XFL" will explore how Ebersol and McMahon brought the XFL to life, and why they had to let it go.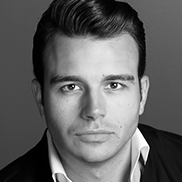 Charlie Ebersol
Charlie Ebersol is the chairman and co-founder of The Company. He is an award-winning film and television producer, director, and philanthropist. Ebersol has created hit shows, sold franchise film properties, and launched companies and foundations with global brands and personalities. Ebersol has executive produced hit film and television projects across a variety of top-tier networks and studios, including HBO, ESPN, NBC, Warner Bros., CNBC, Universal Studios, USA Network, History, and many others.
Ebersol is behind two of CNBC's top-rated series, "West Texas Investors Club" (highest-rated series premiere in network history) and "The Profit," (network's #1 rated series) and has been tapped by Warner Bros. to produce the highly anticipated "Space Jam" sequel. On the international front, Ebersol broke new ground with his international co-production deal with leading Israeli production and distribution company Dori Media and has an extensive first-look scripted development deal with Universal Cable Productions (UCP).
Ebersol has enjoyed a very successful partnership with the NFL that has led to ventures with the Blacklist and Nickelodeon, as well as four years producing the critically-acclaimed series, "NFL Characters Unite" on USA Network. He recently premiered two one-off series, "Gold Medal Families" and "They Took Our Child: We Got Her Back" for Lifetime and is developing his first scripted project, "The Tap" for USA Network with Andrew Lenchewski and Rob Reiner.
In 2015 he created and launched the "6 Certified" program for Got Your 6 with First Lady Michelle Obama and Bradley Cooper. The program brings all major studios and networks together to encourage the accurate portrayal of veterans in film and television.
Ebersol's first film was the 2006 HBO documentary "Ithuteng: Never Stop Learning" which won several festival awards including the Telluride Mountain Film Festival's Humanitarian award. The film went on to become the first recipient of the annual OneXOne Award at the Toronto Film Festival. Oprah Winfrey was so moved by "Ithuteng," she contributed $1.14 million to its namesake, the Ithuteng Trust School, an organization dedicated to the positive development and education of at-risk children in South Africa.
Ebersol holds a B.A. in Film, Television and Theatre from The University of Notre Dame.
Purchase

Buy the "30 for 30 Fifth Anniversary" box set. Available exclusively at Groupon ».