About Tommy and Frank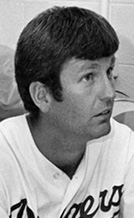 Film Summary
An intimate, funny and compelling take on the unique relationship and shared legacy of Tommy John, the chatty Indiana lefty who won nearly 300 Major League games, and Dr. Frank Jobe, the unassuming L.A. Orthopedist who conceived and performed a revolutionary elbow operation on John in 1974.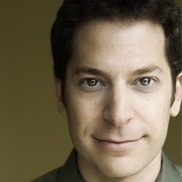 Richie Keen
A multi-hyphenate, Richie Keen is a WGA award-winning writer and director whose work is diversified across the comedy landscape. Richie is one of the resident directors on "It's Always Sunny in Philadelphia," having directed multiple episodes. Other recent directing credits include the season finale of ABC's, "How To Live With Your Parents For The Rest of Your Life," as well as TNT's "Franklin and Bash." Richie also directed the entire second season of "Important Things with Demetri Martin" for Comedy Central. He served as co-creator, executive producer and director on the Spike half hour pilot Kings By Night, a comedy about three friends who start an underground casino in their run-down loft.
Richie won the WGA award for "outstanding achievement in writing original new media" for "Aim High," a show about a high school aged hit-man. He also executive produced, co-wrote and co-created "Aim High," which is the first Facebook series from a Hollywood studio. In addition, Richie was awarded the "Digital Luminary Award" at the 2012 NATPE convention. Richie has also written pilots for CBS, Fox and Spike and collaborated with producers such as Greg Daniels and The Tannenbaums.
After a very successful career in front of the camera starring in dozens of sitcoms and national commercials, Richie became one of Hollywood's top acting coaches. Working with the famous, infamous and soon to be famous, Richie quickly became the go-to guy for comedy which taught him to be a true actor's director.
Richie has also been active in the advertising world directing commercial campaigns for Jeep, Mastercard and XBOX.
Purchase

Buy the "30 for 30 Fifth Anniversary" box set. Available exclusively at Groupon ».