About Winning Time: Reggie Miller vs. The NY Knicks
Film Summary
Reggie Miller single-handedly crushed the hearts of Knick fans multiple times. But it was the 1995 Eastern Conference Semifinals that solidified Miller as Public Enemy No. 1 in New York City. With moments to go in Game 1, and facing a seemingly insurmountable deficit of 105-99, Miller scored eight points in 8.9 seconds to give his Indiana Pacers an astonishing victory. This career-defining performance, combined with his give-and-take with Knicks fan Spike Lee, made Miller and the Knicks a highlight of the 1995 NBA playoffs. Peabody Award-winning director Dan Klores will explore how Miller proudly built his legend as "The Garden's Greatest Villain."
Director's Take
Reggie Miller gave New York the finger. The whole city.
The 6'7" wiry shooting guard of the Indiana Pacers tortured the Knicks. If he didn't beat Pat Riley, Patrick Ewing, Charles Oakley and John Starks with his quick release and unlimited range, he made them think he would. He took pleasure in letting the packed Madison Square Garden know it was his show and his game that they were watching during the 1994-1995 playoffs.
"Winning Time: Reggie Miller vs. The New York Knicks," by award-winning filmmaker Dan Klores, will zero in on the dramatic seven game 1995 playoff series between Reggie's Pacers and the Knicks. The series was front page news in the NYC tabloids, a war of words between the glib Miller and Knick fanatic Spike Lee, included appearances David Letterman, pronouncements by Rudy Giuliani, fistfights between teammates, near riots by Indiana fans, chokes, overtimes, finger rolls and bitterness not only between Hall of Fame coaches, Pat Riley and Larry Brown, but between the two most precious basketball cultures in America -- Hoosier Land vs. "New Yawk".
The Pacers, who had lost to the Knicks in the two previous playoffs, were seeking dramatic revenge. Reggie scored eight points during the last 16 seconds of Game 1, silencing MSG and bringing children and gamblers to tears. Later, leading the series three games to one, the Pacers blew a ten point lead with five minutes to go in Game 5. And when they returned home, they were dealt a devastating defeat in Game 6.
Would Game 7 at MSG be "Miller Time", or would Ewing get another chance at the Finals after losing the championship the year before? Would Spike, Woody and Trump have the chance to return Reggie's choke sign? Would Starks, who head-butted Reggie in a playoff game the year before after he lit him up for 25 points in the fourth quarter, come through in the clutch? Would Brown's whining to officials, the League, and the media matter as the final minutes ticked away?
Through the memories and hearts of the players, coaches, fans, and media of both "cultures", "Winning Time: Reggie Miller vs. The New York Knicks" examines the relationship between Reggie Miller, a guy with a New York attitude playing in middle America, and the team representing the "Basketball Capitol of the World".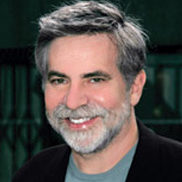 Director Dan Klores' "Crazy Love" captured the 2008 Independent Spirit Award for Best Documentary. A few months later he completed "Black Magic," a four-hour, two-part epic that aired commercial-free on ESPN to high ratings and tremendous critical success. The film went on to win the Peabody Award, and the 2008 Diversity Award for Best Documentary Feature Non-Theatrical Release.
Klores draws from his early childhood. He grew up in a lower middle-class section of Brooklyn in a seemingly innocent post-war America. His subject matter revolves around the issues of love and loss, support and protection. From "Ring of Fire," to "The Boys of Second Street Park" and "Viva Baseball," Klores' films contain characters struggling to assimilate and seek refuge, escape or comfort in the status quo.
Dan Klores, who resides in Manhattan with his wife Abbe and three young sons.

Directed and Produced by:
Dan Klores
Executive Producers:
Keith Clinkscales
John Dahl
Joan Lynch
Connor Schell
Bill Simmons
John Skipper
John Walsh

Producers:
Daniel Silver
Charles C. Stuart

Editor and Producer:
David Zieff
Original Music:
Bob Golden
Original Music Producers:
Gail d'Agostino
Reginald Miller
Post-production Supervisor
Robert Warmflash
Cinematography
Greg Andracke
Claudia Raschke-Robinson
Music Supervisor
Brian Chin
Associate Producers
Eric Krugley
Melanie Angelina Maras
Purchase

Buy the "30 for 30 Fifth Anniversary" box set. Available exclusively at Groupon ».