About You Don't Know Bo: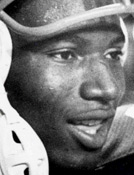 Film Summary
A close look at two-sport athlete Bo Jackson and the creation of a legend. Even without winning a Super Bowl or World Series, Bo will forever be known as a cultural icon and one of the most famous athletes of all time. This film will examine the truths and tall tales that surround Jackson, and how his seemingly impossible feats captured our collective imagination for an all-too-brief moment in time.

Director's Take
I am not a sports fan. So when the idea of making a film about Bo Jackson -- someone who played not one, but two sports professionally -- first came about, I was very intrigued, but more than a little intimidated.
I began reading about Bo, watching highlights of him in action, and speaking with a wide array of people about him. And I noticed something I'd never experienced before. At the mere mention of the name "Bo Jackson," people -- including Bo's contemporaries on the diamond and gridiron (some Hall of Famers) -- immediately lit up in excitement, wonder, and awe. I soon came to understand that the story of Bo Jackson isn't really a sports story. It's a superhero story. A legend.
Bo's year-round omnipresence in the late 80's and early 90's -- not only on the playing field but as a cultural icon due to Nike's landmark "Bo Knows" ad campaign -- made him a star even to people like me who never followed sports. But when I talked to anyone under the age of thirty, even sports fans, I realized that unless you were alive during that time, you may never have heard of Bo Jackson. Bo never won a championship. He doesn't appear in many record books and he never won any major awards in the pros. Instead, he captured people's imaginations.
The writer Jeremy Schaap told me that Bo Jackson was, "like something out of Homer." His story is an epic, classic hero's journey that would seem cliché if it weren't (mostly) true. And because we only had him at his full power for a fleeting moment, the legend of Bo Jackson forces us to continue dreaming, perpetually wondering about what else he might have done that would cause us to marvel.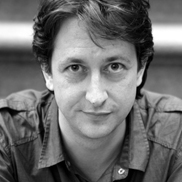 Michael Bonfiglio is an Emmy-nominated director, producer, writer, and camera operator. He has shot in courtrooms, jails, deserts, the Amazon, and Mount Kilimanjaro, at rock concerts, Mardi Gras, off-road races, mental hospitals, refugee camps, and Death Row, working in a dozen different countries with people ranging from celebrities and world leaders to rarely-photographed indigenous tribes.
His recent directorial efforts include "Oprah's Master Class" and "Visionaires: Inside The Creative Mind" for OWN, Sundance Channel's acclaimed series "Iconoclasts" and "Summit on the Summit" for MTV.
Bonfiglio served as co-producer of the Oscar-nominated "Paradise Lost 3: Purgatory," the final installment in Joe Berlinger & Bruce Sinofsky's landmark trilogy of films about the "West Memphis Three" murder case. He had previously spent over a decade working with Berlinger & Sinofsky in various roles on numerous projects including the other films in the "Paradise Lost" trilogy and the rock doc classic "Metallica: Some Kind of Monster."
He spent three years serving as producer, 2nd Unit Director, and cinematographer of 2009's "Crude," which premiered at the 2009 Sundance Film Festival and became one of that year's best-reviewed films.
Other credits include HBO's "Left of the Dial," and "Addiction" for HBO, "Gray Matter" for Cinemax/France 2/CBC, History Channel's "10 Days That Unexpectedly Changed America," AMC's "Hollywood High," and Speed Channel's "Two Roads to Baja."
He lives in Brooklyn, N.Y.

Directed by:
Michael Bonfiglio
Produced by:
Annetta Marion
Executive Producers:
Dave O'Connor
Jon Kamen
Justin Wilkes
Co-Producer:
Kelsey Field
Editor:
Jonah Moran
Purchase

Buy the "30 for 30 Fifth Anniversary" box set. Available exclusively at Groupon ».