42 to 1
Film Summary
In sports, we're used to seeing the improbable. But the impossible is another matter entirely. And on February 11, 1990, while the odds were technically 42 to 1, it was very much the impossible that happened in a boxing ring in Tokyo, Japan, when James "Buster" Douglas defeated Mike Tyson for the heavyweight championship of the world.
The ESPN "30 for 30" documentary "42 to 1" tells the story of just how incredibly unlikely it was. It starts in Columbus, Ohio, where Douglas grew up the son of a boxer, who trained and guided him to become a top-10 heavyweight contender in the mid 1980's. Of course, it was all in the shadow of the rise of "Iron" Mike Tyson, who became a worldwide phenomenon in a remarkable undefeated run to the undisputed title. And by the time their fight was set, Douglas was lightly regarded, merely a stepping stone for bigger fights for the champion. But on the day they met, a series of extraordinary circumstances led to an unimaginable result.
If you were a sports fan in 1990, you'll never forget where you were when you heard about Tyson-Douglas. Because, after all, it was impossible.
Director's Take
Most sports fans know the name Buster Douglas. They know he knocked out Mike Tyson, fashioning one of the greatest upsets ever, in all of sports. But they know almost nothing else about Douglas or his story. Our mission with "42 to 1" was to bring Buster Douglas and his journey to life. Most important, we wanted to explore just what it takes to achieve something spectacular, that will be talked about for as long as we are talking about sports. Almost since the instant at which Tyson was counted out, the story of the fight has been told from Tyson's perspective and Douglas's role in his own triumph has been minimized. "42 to 1", we hope, is a kind of corrective to that and a testament to one athlete's refusal to succumb to everyone else's expectations.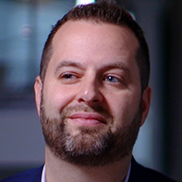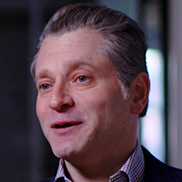 Ben Houser and Jeremy Schaap
Ben Houser has been telling stories at ESPN for over two decades. Houser has produced nearly fifty features on a wide range of topics for the award-winning newsmagazine show E:60. He has won four Edward R. Murrow awards and 17 National Sports Emmy awards, including the 2015 long feature winner titled "Owen & Haatchi." Houser and Schaap teamed up on several documentaries including "The Dark Knight Rises" on former Mets ace pitcher Matt Harvey, and "WWE: Behind the Curtain," an inside look at the process of creating pro wrestling's characters. Houser is currently a Coordinating Producer on E:60 and has overseen multiple documentaries such as, "Star Wars: Evolution of the Lightsaber Duel" and the cautionary tale of NFL draft bust Ryan "Leaf."
Jeremy Schaap grew up in the 1970s, during a golden age for heavyweights. Some of his first memories include trips to training camps for Muhammad Ali and Ken Norton. At ESPN, he's covered the fight game on and off for 25 years. He is the author of "Cinderella Man," a New York Times bestseller about the heavyweight champions Max Baer and James J. Braddock. The Economist called the book "a classic of its kind." Schaap's story on children boxers in Thailand won the Sports Emmy Award for journalism and his story on the death and legacy of fighter Paco Rodriguez won the Edward R. Murrow Award. The co-host of E:60, ESPN's weekly magazine show, Schaap is the recipient of the Robert F. Kennedy Journalism Award for reporting on human rights and social justice issues, an 11-time Emmy Award winner and a two-time Edward R. Murrow Award winner. .