Director's Take
I was born in Elyria, OH, 30 miles southwest of Cleveland, and from birth I cheered for Cleveland's teams. My heart is full of memories of watching the Browns, Cavaliers, and Indians with friends and family. Those teams will always hold a special place in my heart.
After graduating from the University of Toledo, I was lucky enough to land a job with ESPN in 2002 -- and from that day, I began to understand that there was a certain national perception of Cleveland I was unaware of until I went to work on the East Coast. When I would tell people that I am a Cleveland fan, and that I love that city, I'd hear, "Why cheer for Cleveland?" and "Find new teams" and -- the one I've heard the most -- "I feel so sorry for you". It was eye-opening to realize that Cleveland was considered a place where bright hopes of victory end in darkness and despair.
"Believeland" is Cleveland to the core. It's the story of the fans whose love and loyalty have endured despite half a century of losing, and the spiritual and economic impact of sports in a city that has suffered more than its share of scorn. Above all, "Believeland" is a testament to the unique power of sports to create communal bonds faith and love, regardless of the final score.
I love Cleveland. I still live and die with each victory and defeat. And I hope that everyone who sees "Believeland" will come away feeling some of that hard-earned love. Go Cleveland!
Believeland
Film Summary
There's a special place on the southern shore of Lake Erie, at the mouth of the Cuyahoga River known as Cleveland. It is the site of the Rock and Roll Hall of Fame and the home of the Indians, the Browns and the Cavaliers. But it's also the home of an agonizing losing streak. Of all American cities that have at least three major sports franchises, Cleveland is the only one that has failed to win a championship in the last half-century. Those sports teams, and the hearts they've broken over and over again, have inspired a different name for the city, and the title for this 30 for 30 film: "Believeland". Directed by Ohio native Andy Billman, this evocative documentary will take you on a trip that goes back 50 years and captures the seminal ups and downs of the once-thriving metropolis -- Superman, after all, was created there. Despite the economic and athletic misfortunes, and the T-shirt that reads "God Hates Cleveland," the people still believe and worship Jim Thome and Jim Brown and LeBron James. But they also can't forget Edgar Renteria and John Elway and Michael Jordan, the men who extinguished their dreams of a long-awaited championship. Painful as it is, "Believeland" is a celebration of faith, a testament to how much sports mean to Cleveland, and how much Cleveland means to sports.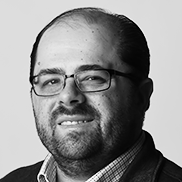 Andy Billman
Andy Billman is an award-winning producer who has a passion for sports and storytelling. Billman started at ESPN back in July of 2002, and now produces documentaries for ESPN Films. He has worked on SportsCenter, The ESPYs, Playmakers, Tilt and Dream Job. Since 30 for 30's inception in 2009 he has been with the group working on "The Two Escobars", "Winning Time", "Youngstown Boys" "Playing for the Mob" and "Bad Boys". Additionally, he's produced other ESPN Films projects such as "The Announcement", "Unguarded" and "The Book of Manning". As an Ohio native and graduate of the University of Toledo, he loves all things Cleveland.
Purchase

Buy the "30 for 30 Fifth Anniversary" box set. Available exclusively at Groupon ».