About #BringBackSungWoo
Film Summary
The Kansas Royals odyssey to the World Series last year had a parallel, and equally improbable, journey with that of Sung Woo Lee, a die-hard Royals fan who lived in Seoul, South Korea. Sung Woo had not only charmed the faithful in a visit to Kansas City, Missouri, in the summer of 2014 but also seemed to spark the team to the run that took them to the postseason before he returned home. In this ESPN Films 30 For 30 short narrated and co-directed by Josh Swade, viewers will tag along as Swade and a cameraman travel to Seoul on the eve of the World Series to convince Lee and his new bosses to let him come back for the World Series.
It's a tale of two cultures linked by social media, but more than that, #BringBackSungWoo is a moving tribute to a game that shrinks the world. As one of Sung Woo's Kansas City friends says, "He's one of us with a different address."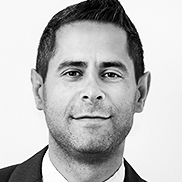 Josh Swade
Josh Swade is a documentary filmmaker best known for his work in the sports and music genres. #BringBackSungWoo marks his third film for the award winning 30 for 30 series and second as a director. Previously, Swade co-directed "There's No Place Like Home," and was a co-producer of the short, "Arthur and Johnnie," which won a primetime Emmy Award.
Swade directed the inaugural Rolling Stone Film "Rick Was Here," which follows legendary music producer Rick Rubin as he returns for the first time in three decades to his old New York University dorm room, where he founded the iconic Def Jam Records.
Swade spent years in live television as a producer of The ESPYS and NFL Honors award shows. Currently, he is the executive producer of Rolling Stone Film and Video in New York City where he resides.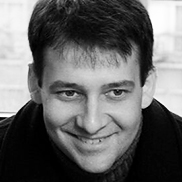 Josh Shelov
Josh Shelov is an award-winning director, screenwriter, playwright and producer.
Shelov is best known for writing the feature film "Green Street Hooligans," starring Elijah Wood and Charlie Hunnam. Shelov also wrote and directed the original feature film "The Best and the Brightest," starring Neil Patrick Harris, Amy Sedaris and John Hodgman. The comedy, about getting a child accepted into an Upper East Side private kindergarten, was released nationally in theaters June 2011.
As a screenwriter he wrote "The Miracle of St. Anthony," for Walden Media, producer Jordan Kerner and director Sam Weisman. It is the true story of high school basketball coaching legend Bob Hurley Sr.
Shelov wrote the screenplay for another sports-themed film, "Ten Bears," for Warner Brothers, producer Michael DeLuca and director Todd Phillips. It is the true story of the first-ever black college lacrosse team.
Purchase

Buy the "30 for 30 Fifth Anniversary" box set. Available exclusively at Groupon ».