Doc & Darryl
Film Summary
When they were good, they were the biggest stars on a team that captured New York City and the 1986 World Series. But when they were bad, Doc Gooden and Darryl Strawberry broke the hearts of Mets fans. "They were going to be our guys for years," laments Jon Stewart in this evocative yet searing 30 for 30 documentary directed by Judd Apatow ("Trainwreck") and Michael Bonfiglio ("You Don't Know Bo"). Reunited at a diner in Queens, the pitcher and the power hitter look back on the glory days of the mid-'80s and the harrowing nights that turned them from surefire Hall of Famers into prisoners of their own addictions. Listening to Doc talk about missing the parade down the Canyon of Heroes, or Darryl counsel others at his ministry, you can only wish that these two very different men had not followed the same destructive path.
Director's Take
The stories of Darryl Strawberry and Dwight Gooden seem inextricably linked, whether the lives of these two very different men are actually intertwined or not. Both phenoms drafted by the Mets straight out of high school, their parallel meteoric rises in early-1980s New York and the demons that plagued them turned these two superstars and franchise saviors into tabloid fodder and punchlines. We were interested in understanding the men behind the headlines, and what drove them to their spectacular highs and lows. We hope that this film humanizes Doc and Darryl, and in doing so sheds light on issues that we can all relate to in our own lives or the lives of those around us.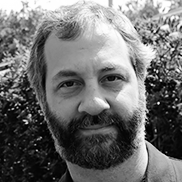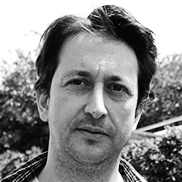 Judd Apatow and Michael Bonfiglio
Judd Apatow has been a lifelong Mets fan. Roughly the same age as Dwight Gooden and Darryl Strawberry, he grew up alongside them and has always been amazed and fascinated by the pair. As a producer, writer and director, Apatow is responsible for some of the most well-known and beloved Hollywood films and television series of the last 20 years. Apatow's films include "This is 40", "Trainwreck", "Bridesmaids", "Step Brothers", "Knocked Up", "Talladega Nights", "The 40-Year Old Virgin", and "Anchorman", among many others. Apatow's work has won numerous awards including a Primetime Emmy Award, a Hollywood Comedy Award, and an AFI Award for "Bridesmaids".
Michael Bonfiglio is an Emmy-nominated director, producer, writer, and camera operator. He has shot in courtrooms, prisons, deserts, jungles, concerts, off-road races, mental hospitals, fashion shows, refugee camps, Mount Kilimanjaro and Death Row, working in over a dozen different countries with people ranging from A-list celebrities to rarely- photographed indigenous tribes. His previous directorial effort for ESPN/30 for 30 is "You Don't Know Bo: The Legend of Bo Jackson". He is the director and co-producer of the Emmy-nominated series "Oprah's Master Class". Additional directing credits include "9 Days and Nights of Ed Sheeran" an intimate portrait of the British singer-songwriter, the six-part series "Visionaries: Inside the Creative Mind" and episodes of the Sundance Channel series "Iconoclasts". Producing and other credits include the Oscar-nominated "Paradise Lost 3: Purgatory", "Paradise Lost 2: Revelations", and the acclaimed and controversial oil drama "Crude".
Purchase

Buy the "30 for 30 Fifth Anniversary" box set. Available exclusively at Groupon ».