Director's Take
"He has supporters who deify him. And then there are those who believe he is Satan on the sidelines."
The problem of John Calipari is the problem of college sports. Why should the person who is one of the best in his generation at what he does - a national champion and a hall of famer - make so many people angry? How come all his players love him, while so many others hate him? And why would the person who prepares more people for successful careers in their chosen field make people question the very enterprise of college basketball?
The answer is as complicated as the man himself. But here's what's not the problem with John Calipari: you never have to wonder what he is thinking or feeling, and if you give him trust and openness, you'll get nothing but the same in return. He's funny, moody, generous, spiteful... in short, he is exceedingly human. If you already love Coach Cal or hate him, seeing the man presented raw and in full may not change your mind one way or the other. But my goal with this film was to present as complete and honest a portrait of a human being as I could - one who looks in the mirror every day and doesn't see the millionaire coach looking back at him, but the faces of the immigrant coal miners and laborers who lived and died in poverty to give him a fighting chance to make it. The American Dream is beautiful, but ambition can be ugly. John Calipari doesn't see a contradiction in that.
I want to thank Cal, his wife Ellen, and all the Kentucky staff and players, who allowed us to make Lexington our home away from home for the past year. They always made us feel welcome, long after they were sick of us hanging around. They are proud of what they do every day, and they deserve to be.
One and Not Done
Film Summary
Who is John Calipari? To his devotees, he is one of college basketball's greatest coaches. To his detractors, he represents everything wrong with college sports. Somewhere in between lies one of the most compelling and complicated figures in American sports. "One and Not Done" chronicles the life of Calipari - from high school point guard, to dominating UMass coach, to king of Kentucky. A man who has not only altered the college basketball landscape and become the face of the so-called "One and Done" phenomenon, but has also had two Final Four appearances vacated and evolved as a coach who at one point had to rebuild his career.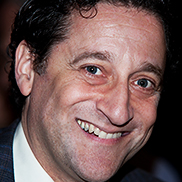 Jonathan Hock
Jonathan Hock is an 11-time Emmy Award winning producer, director, writer and editor. His first documentary feature "Through the Fire" had its world premiere at the Tribeca Film Festival in 2005, and became the first documentary acquired by ESPN Films. "One and Not Done" is the sixth film Hock has directed or produced for ESPN's Emmy and Peabody Award winning "30 For 30" series, including "Unguarded," which was named Best Documentary of the year by Sports Illustrated and Best of iTunes 2012; "The Best That Never Was" (2010); "Survive and Advance" (2013); "The Gospel According to Mac" (2015) and "Of Miracles and Men" (2015), which won the Emmy for Best Sports Documentary.
Purchase

Buy the "30 for 30 Fifth Anniversary" box set. Available exclusively at Groupon ».