About Arnold's Blueprint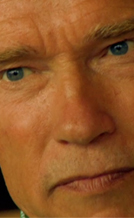 Film Summary
Arnold's Blueprint focuses on Arnold Schwarzenegger's teenage years in the Austrian Army and is directed by Michael and Jeff Zimbalist, who previously directed the highly-acclaimed 30 for 30 film "The Two Escobars." This 10-minute film focuses on the years before he was the "Universe's Perfect Specimen," when a young Schwarzenegger seized upon an opportunity to use the sport of bodybuilding to catapult himself to international stardom.
The short documentary will show how the young Austrian farm boy's mandatory military service played a critical role in his journey to international fame.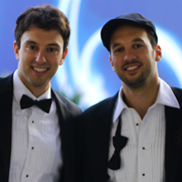 Jeff and Michael are Emmy Award nominated writers, directors, and editors whose films have been broadcast on HBO, MTV, PBS, Channel 4 UK, the BBC, BET, and The Sundance Channel, as well as theatrically distributed worldwide.
The brothers previously directed the 30 for 30 feature documentary "The Two Escobars," which internationally premiered as an official selection of the Cannes Film Festival, world premiered in competition at the Tribeca Film Festival, and was an official selection at the Los Angeles Film Festival and IDFA, among other international festivals. The film won 4 Gold Medals in the New York Film and TV awards, and was nominated for an Emmy for Outstanding Documentary, as well as the Writer's Guild of America's Best Nonfiction Script of 2010.
"Favela Rising," which Jeff directed, shot, edited and produced, was shortlisted for the Academy Award for Best Feature Length Documentary in 2005, and among the 36 international awards it has won are Grand Prize Film of the Year by the International Documentary Association, Best Film at the Sydney International Film Festival and Leeds International Film Festival, as well as Best Director at the Tribeca Film Festival.
Jeff and Michael's production company, All Rise Films, is a Ford Foundation grant recipient and has produced award-winning documentaries on third world development issues for clients such as the United Nations, the World Bank, the Inter-American Development Bank, the SEVEN Fund and the John Templeton Foundation, as well as collaborating with eminent figures Quincy Jones, Pelé, Russell Simmons, Shakira, Javier Bardem, Naomi Campbell, Aishwarya Rai, and Amitabh BachChan, among others.
The brothers previously directed the critically acclaimed 30 for 30 long film: The Two Escobars.
Purchase

Buy the "30 for 30 Fifth Anniversary" box set. Available exclusively at Groupon ».