About Arthur and Johnnie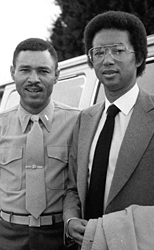 Film Summary
In this exclusive first person account, Johnnie Ashe will relay this previously unknown chapter of his brother Arthur's legacy. Johnnie, five years Arthur's junior, returned from his first tour in Vietnam with the Marines. At the time, Arthur Ashe was a lieutenant in the Army working at West Point in data processing while fast becoming a rising star in the tennis world. When Johnnie was sent home however, Arthur suddenly became in danger of being sent to Vietnam. Johnnie volunteered to be sent back to the war in his brother's place so that Arthur could continue his budding tennis career. Johnnie would return home, and Arthur would go on to win the inaugural 1968 U.S. Open en route to a Hall of Fame career in tennis, made possible by his brother's selflessness.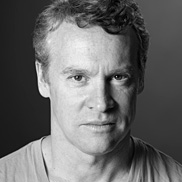 Tate Donovan
Starring in the upcoming show for CBS, "Hostages," Tate Donovan can be seen most recently in the Academy Award winning film "Argo," as well as over 25 films including "Good Night and Good Luck," "Memphis Belle," "Ethan Frome," "Love Potion No. 9," "Clean and Sober," "Neal Cassady" and the title voice in Disney's animated feature Hercules.
TV credits include "Deception," "Damages," "The OC," and "Friends." Tate has also appeared on Broadway in the Tony award-winning plays, "Good People" with Francis Macdormond, "Amy's View" with Judi Dench, "Picnic" and has worked off Broadway with Kenny Lonergan in "Lobby Hero" and "The Medieval Play."
He's also directed several episodes of "Deception," "Damages," "Glee," "Weeds," "Gossip Girl," "Nip/Tuck" and "The OC."
Purchase

Buy the "30 for 30 Fifth Anniversary" box set. Available exclusively at Groupon ».