About Bernie and Ernie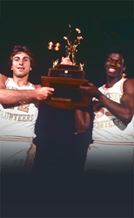 Film Summary
When basketball fans mention Bernard King, we conjure the same image -- prolific scorer, fierce competitor and NBA legend. But few among us are aware of what made King the man he is today. One of those who has known him best through the years is college and pro teammate Ernie Grunfeld. "Bernie and Ernie" is the story of two men who had vastly different backgrounds and experiences and seemingly shared nothing in common except the game of basketball, yet forged a close friendship that has lasted four decades.
"The Bernie And Ernie Show" was part of the national sports landscape before I was even born. So when I was approached about this project a couple of summers ago, I was dubious. King was an NBA legend. Grunfeld was a journeyman-turned-executive. That's all I knew. I had zero inkling that I was about to explore one of the most unique and compelling sports stories I'd ever heard.
It was a conversation with Bernard that changed my mind. I expected a former-superstar eager to discuss the details of his glory days. Instead, I met a man who shared candid details of a harrowing childhood, appalling racism and a lifelong battle with inexorable demons. In fact, the struggles he still faces today are far deeper than I realized at the outset of this project. When I spoke with Ernie, I was even more intrigued. He'd quietly endured struggles of his own, and his humility belied his distinct place in basketball history -- and his enduring role in its present.
So much of what defines our character is shaped during our childhood. This is especially true with great athletes, and King and Grunfeld are no exception. Bernard's signature game face was born out of the abuse and neglect he suffered as a young boy. Ernies storied toughness and work ethic were passed down by his parents, Holocaust survivors who came to America speaking no English when Ernie was just 9 years old.
A Jewish kid off the boat from Romania and a gangly outsider from the Brooklyn projects have little business becoming citywide superstars, college hoops legends and lifelong friends. But such is the unlikely story of Bernard King and Ernie Grunfeld. I hope viewers get as much enjoyment out of watching our film as we did in putting it all together.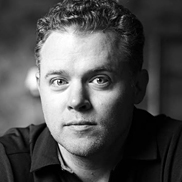 Jason Hehir
Jason Hehir is a five-time Emmy Award-winning director, producer writer and editor. Hehirs sports television experience spans 15 years, and his work has been featured on such networks as NBC, HBO, ESPN, A&E, FOX, FX and Spike.
He developed HBO's acclaimed "24/7" series, producing its first two seasons (De La Hoya/Mayweather and Mayweather/Hatton). Hehir directed "The Fab Five," which the Detroit Free Press praised "as complete a telling as anyone has done" of the Fab Five's Michigan basketball legacy and a "stunningly thorough history of the era." The film debuted in 2011 as the highest-rated documentary in ESPN history.
Hehir also helmed the Emmy-nominated "Jose Canseco: Last Shot" for A&E, and since 2008 has directed/produced/written "UFC Primetime," a docu-reality series examining the lives of UFC fighters in and out of the octagon.
His 2012 short film "The Brink: Kid Chocolate" chronicling the rise of middleweight world champion Peter "Kid Chocolate" Quillin, can be found on Grantland.com.
Hehir is the founder and president of JMH Films. A Boston native and graduate of Williams College, he currently resides in New York City.
Purchase

Buy the "30 for 30 Fifth Anniversary" box set. Available exclusively at Groupon ».