About Cutthroat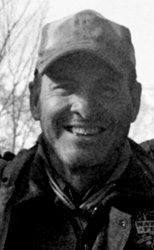 Film Summary
Clint Malarchuk was the "Cowboy Goalie." He grew up riding horses with a severe childhood OCD problem. He would ultimately go down in hockey history for suffering one of the most gruesome injuries in sports when he severed his carotid artery by an opposing player's skate blade. "Cutthroat," will cover the injury, his remarkable physical recovery in under two weeks and his grueling emotional and mental one.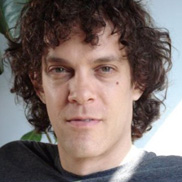 Steven Cantor
Steven is a graduate of the USC School of Cinematic Arts and the founder of New York City based Stick Figure Productions.
In 1994, Steven received an Academy Award nomination for his first documentary, "Blood Ties: The Life and Work of Sally Mann," about the controversial photographer. In 2003, he received an Emmy Award nomination for the HBO/Channel 4 UK documentary "Devil's Playground." In 2004, he won an Emmy award for his film "Willie Nelson: Still Is Still Moving," part of the 2003 PBS American Masters series. In 2005 he was nominated for two Emmy Awards, including Best Documentary, for the HBO/BBC co-production of "What Remains," which revisited Sally Mann to follow the creation of her latest body of work on the nature of decay. In 2007, he was nominated for two more Emmy Awards for "I Am An Animal," a widely acclaimed HBO documentary about Ingrid Newkirk and her PETA organization.
In 2006, Steven produced and directed "loudQUIETloud," about the reunion of the rock band, Pixies, which premiered at the SXSW Film Festival and won numerous awards on the festival circuit before airing on The Sundance Channel. In 2011, It was named by Rolling Stone Magazine as one of the ten best rock documentaries of all-time.
In 2011, Steven directed the HBO film, "No One Dies in Lily Dale," about a town of psychic mediums in upstate New York. It was part of HBO's award winning original non-fiction film lineup throughout the year and continues to air constantly on the parent network, while also receiving considerable play on HBO Go and HBO's popular airline channel.
On the series front, Steven has executive produced numerous series including National Geographic Series such as AmericanGypsies, Amish: Out of Order, Repossessed and Night Shift, as well as the Style network hit, Kimora: Life in the Fab Lane about fashion mogul and icon Kimora Lee Simmons.
Purchase

Buy the "30 for 30 Fifth Anniversary" box set. Available exclusively at Groupon ».