Deion's Double Play
Film Summary
Brash. Electric. Magnetic. It would be hard to find another athlete whose brilliance on the field was such a manifestation of his persona beyond it as Deion Sanders. Sure, there were other stars who played more than one sport, and there were other figures whose individuality got your attention - but there was no one who did it quite like the man who loved the spotlight so much, he called himself "Prime Time." And there was no instance that encapsulated his abilities, and his conviction in how limitless they were, more spectacularly than a whirlwind 24 hours in October of 1992 - when Sanders sandwiched a pro football game around a pair of postseason baseball games, in two different cities a thousand miles apart. Now, in the upcoming 30 for 30 film Deion's Double Play, NFL Films and director Ken Rodgers along with SMAC Entertainment tell the story of an incredible feat of athleticism - and logistics - starting in Pittsburgh, where Sanders was with the Braves for the National League Championship Series, continuing to Miami, when he played for the Falcons the next day, and returning back to Pittsburgh, where he joined the Braves again that night. It was a race against time, and a stunt in the minds of some. But beneath all the controversy, audacity, and brio, it was also an incredible athlete trying to reconcile a love for two sports at once.
Director's Take
Quick, who's is the best two-sport professional athlete of all time? If you said Bo Jackson, odds are you don't remember how truly remarkable Deion Sanders was throughout the 1992 MLB and NFL seasons. As a utility outfielder for the Atlanta Braves, Deion led the entire major leagues in triples (14), stole 26 bases and had the second highest batting average (.304) on the Braves roster; and as an Atlanta Falcons cornerback and kick returner, he was in the fourth year of a career that ended with two Super Bowls and a bust in the Pro Football Hall of Fame. And unlike Bo, he very often tried to play both sports at the same time, including the famous October 11th "Double Play Weekend" featured in this film. Deion is not only the only player to hit an MLB home run and score an NFL touchdown in the same week, he's also the only man to have played in a World Series AND a Super Bowl. In the end, Bo Jackson may have had the power, but Deion had the personality. Love him or hate him...but you had to see him play. Especially on October 11, 1992..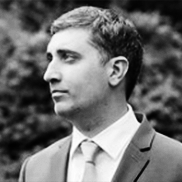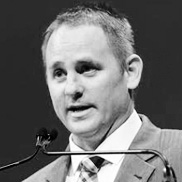 Erik Powers and Ken Rodgers
Erik Powers is a producer for NFL Films. For seven years he has directed entries in NFL Network's A Football Life series, including critically-acclaimed films about Sean Taylor and Steve McNair.
Ken Rodgers is a VP and Senior Coordinating Producer for NFL Films. He has been the showhead of HBO's Hard Knocks for the past 12 years. This is his fourth 30 for 30 film, following Elway to Marino, Four Falls of Buffalo and The Two Bills.