About Delaney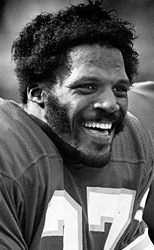 Film Summary
How do you remember someone who did so much in so short a time? This film produced and directed for ESPN's 30 for 30 Shorts series by Grant Curtis brings Joe Delaney back to life 32 years after his tragic death. Viewers will see him in all his glory, as an electrifying wide receiver in Haughton, Louisiana, as a tailback at Northwestern State, and as the Kansas City Chiefs' hope for the future.
The fastest running back in the NFL, he was also quick to lend a helping hand, and as his teammates, coaches and family attest, he was as wonderful off the field as he was on it. But on June 29, 1983, he went to save three boys drowning in a pond in Monroe, Louisiana - even though he himself could not swim. He died the way he lived, giving all he could.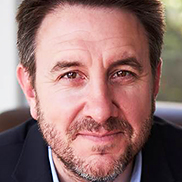 Grant Curtis
Producer Grant Curtis has been making motion pictures for over 20 years. He is an executive producer on "Teenage Mutant Ninja Turtles 2" out in theaters in summer 2016.
From the mystical drama "The Gift" to the eye-popping "Oz The Great And Powerful", Curtis has been instrumental in the creation of the recent work of celebrated director Sam Raimi.
Curtis devoted much of his tenure as a producer to the widely acclaimed "Spider-Man" films. The extraordinary trilogy received multiple Academy Award nominations, broke new ground in visual effects and garnered the approval and admiration of comic book purists.
In 2009, Curtis entered the world of the supernatural, partnering with Raimi on the horror hit "Drag Me To Hell". The Universal Pictures release, starring Alison Lohman and Justin Long, garnered critical acclaim.
Curtis also produced the pilot and the first episode of "Rake" that aired in 2014 starring Greg Kinnear.
He was an associate producer on Raimi's 2000 supernatural thriller "The Gift."
A graduate of Missouri in marketing, Curtis went on to receive a Master's degree in mass communication from Central Missouri. In addition to producing, Curtis also has the distinction of being a published author, penning "The Spider-Man Chronicles: The Art and Making of Spider-Man 3" and "The Art of Oz The Great And Powerful."
Purchase

Buy the "30 for 30 Fifth Anniversary" box set. Available exclusively at Groupon ».