About Disdain the Mundane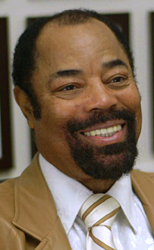 Film Summary
Walt Frazier, arguably one of the most illustrious players in the history of the New York Knickerbockers, has emerged in the 21st century as a Big Apple style icon. In the '70s he was "Clyde," a cool-as-ice point guard with big hats and mutton chop side burns. Today, in his role as Knicks' broadcaster, Frazier's wardrobe (featuring vibrant colors and shocking patterns) and rhyming couplets that Jay-Z envies. We'll talk with the man at his Manhattan restaurant, Walt Frazier's Wine & Dine, and explore the evolution of his style.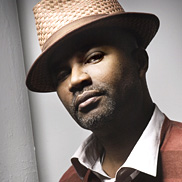 Nelson George
Nelson George is a filmmaker and author who focuses on documenting and celebrating black culture. His award-winning non-fiction books include "The Death of Rhythm & Blues," "Hip Hop America," "City Kid" and "Elevating the Game: Black Men and Basketball." His last novel was "The Plot Against Hip Hop." He co-wrote the feature films "Strictly Business" and "CB4," and directed the HBO feature "Life Support." George produced the documentary "Good Hair" and has directed several documentaries, including "Brooklyn Boheme" for Showtime and "The Announcement" for ESPN. He lives in Brooklyn, New York.
Purchase

Buy the "30 for 30 Fifth Anniversary" box set. Available exclusively at Groupon ».