About Fields of Fear: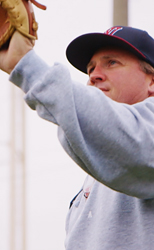 Film Summary
The story of Mackey Sasser, a talented catcher for the New York Mets, who could hit, call pitches, block the plate and fire missiles down to second base, but he couldn't throw the ball back to the pitcher. Through interviews with Mackey, his sports psychologists and commentators as well as footage of his playing days and his treatment (which involved using a baseball to find the boyhood traumas underlying his career-ending anxiety), this program will look at the mental side of sports and probe what takes a player in and out of the "zone."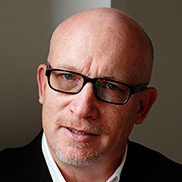 Alex Gibney
Known for his cinematic, gripping, and deeply insightful documentaries, Alex Gibney has won the Academy Award, the Emmy, the Grammy, the Peabody, the DuPont-Columbia, The Independent Spirit, and The Writers Guild of America Award, to name just a few.
His 2008 film about the Bush Administration's policy on torture, interrogation and rendition, "Taxi to the Dark Side," received an Oscar for Best Feature-Length Documentary, and Gibney received another Academy Award nomination in 2006 for "Enron: The Smartest Guys in the Room." He also served as Executive Producer on the Oscar-nominated "No End in Sight" (2007).
In 2013, Gibney and his company, Jigsaw Productions, took home three Emmy Awards for "Mea Maxima Culpa: Silence in the House of God," a harrowing story of sex abuse in the Catholic church, and won an Emmy for Showtime's "The History of The Eagles." And "Park Avenue: Money, Power and the American Dream," was part of the Peabody-winning series produced by the BBC and PBS.
His most recent film "Finding Fela," which profiles the legendary Nigerian musician and political activist Fela Kuti, premiered at Sundance in 2014. His next project, an untitled documentary about James Brown, will premiere in April at the Tribeca Film Festival.
Highlights from Gibney's extraordinary career include "We Steal Secrets: The Story of WikiLeaks" (2013), a searing portrait of Julian Assange, Bradley Manning and the government's struggle for secrecy; "My Trip to Al-Qaeda" (2010), based on the one-man play by Pulitzer-winning author Lawrence Wright; "Casino Jack and the United States of Money" (2010), which details the lies, greed and corruption surrounding D.C. super-lobbyist Jack Abramoff; "Client 9: The Rise and Fall of Eliot Spitzer" (2010); "The Last Gladiators" (2011), a look the National Hockey League's most feared enforcers; "Magic Trip: Ken Kesey's Search for a Kool Place" (2011), a time travel immersion experience about the famous 1964 bus trip taken by Ken Kesey and the Merry Pranksters; and "Gonzo: The Life and Work of Dr. Hunter S. Thompson" (2008). Gibney also directed the Sports-Emmy-nominated "Catching Hell" (2011), part of the "30 for 30" series.
Purchase

Buy the "30 for 30 Fifth Anniversary" box set. Available exclusively at Groupon ».