About First Pitch
Film Summary
On the night of Oct. 30, 2001, President George W. Bush stepped onto the mound at Yankee Stadium to throw out the first pitch at Game 3 of the World Series, just six weeks after the Sept. 11 terrorist attacks. With New York City and the entire country still trying to heal, the ceremonial first pitch that night meant more than "play ball." ESPN Films' new 30 for 30 Short "First Pitch" looks at how important that famous pitch was to the nation, and how baseball became a part of the recovery after 9/11.
The 23-minute film, directed by two-time Academy Award-winning director Angus Wall and executive produced by Jim Gray, relives that anxious October night and the days leading up to it with behind-the-scenes footage and interviews from President Bush, Derek Jeter, Condoleezza Rice, Joe Torre, Rudy Giuliani, Billy Crystal, George Tenet, Bush family members, Cabinet officers and Secret Service agents. "First Pitch" recounts stories from the Yankees' visit to the New York City Armory, where they comforted citizens looking for lost family members, as well as what it took for the president's Secret Service team to safely allow him to throw out the pitch.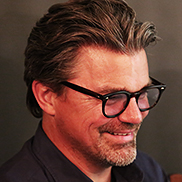 Angus Wall
Angus Wall is a two-time Academy Award, two-time Emmy and BAFTA winning editor and director. He is the founder and owner of the Rock Paper Scissors Group consisting of the film and television production company Rock Paper Scissors Entertainment, commercial editorial company Rock Paper Scissors, VFX company A52, and design and commercial production company Elastic.
Wall won back-to-back Academy Awards for editing "The Girl With The Dragon Tattoo" and "The Social Network." He also won the BAFTA for "The Social Network" and was nominated for an Academy Award and BAFTA for his work on "The Curious Case of Benjamin Button." Wall has won two Emmys for directing the main title sequences for HBO's "Game of Thrones" and "Carnivāle."
Additionally, Wall has served as executive producer on multiple documentary films including "Tabloid" and "The Unknown Known" with director Errol Morris and the upcoming Netflix film "Winter On Fire: Ukraine's Fight For Freedom."
Purchase

Buy the "30 for 30 Fifth Anniversary" box set. Available exclusively at Groupon ».