Director's Take
"It's not whether you win or lose, it's how you play the game."
This is what we tell our children in America -- a nation built upon perseverance and an appreciation for the underdog. The values we teach them are centered around the idea that hard work and effort are their own reward. That winning is not, as Vince Lombardi said, the "only" thing.
We tell our children these things because, frankly, we are full of crap.
America may cheer for the underdog, but it loves a winner. How else can we explain how we treated the Buffalo Bills of 1990-1993?
In 1990, the nation celebrated the team's courageous attitude after Scott Norwood's missed field goal with four seconds on the clock. In 1991, they were viewed as a team of resilience, fighting back in an attempt to redeem their legacy. But by the third loss, they were viewed as a hard-headed group who refused to gracefully disappear into the history books. And by the time the confetti fell on their 4th straight defeat, they had become a punch line; the national embodiment of failure.
This team should represent all the values we hope to raise our children with. But in reality, we care about winning much more than we like to admit. Newhouse School of Public Communications Professor Robert Thompson, a Bills fan and pop culture historian we interviewed for this film, brought up the perfect analogy. Rocky Balboa was beloved after a loss in the original Rocky film. But what if he had lost at the end of Rocky II, III and IV? People don't like seeing the same movie over and over again. That's what happened to the Bills. We grew tired of the same old heartwarming tale of perseverance.
Maybe it's time to re-examine not only how the Bills lost those four Super Bowls, but how they got back to each one, refusing to ever quit. Twenty-five years later, maybe that's finally a movie worth watching.
Perhaps it will remind us to teach our children one of Lombardi's other quotes: "The greatest accomplishment is not in never failing, but in rising again after you fall."
About Four Falls
Film Summary
In 1989, the Buffalo Bills were a talented team full of big personalities -- including future Hall of Famers Jim Kelly, Bruce Smith, Thurman Thomas and Andre Reed. Dysfunction and in-fighting ran as deep as the talent in their locker room., but the team known as "The Bickering Bills" would soon transform themselves into an elite force.
From 1990-1993, the Bills went on an unprecedented run of AFC Championship victories, appearing in a record four straight Super Bowls. Of course, that isn't what the Bills are mostly remembered for. This is the story of a team that went down in history not for herculean achievement of making four straight Super Bowls, but for losing them all.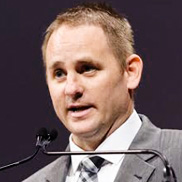 Ken Rodgers
Ken Rodgers is a coordinating producer for NFL Films.
In the 1960's and 1970's, NFL Films was a standalone pioneer in the sports filmmaking world. Their use of slow motion replays, orchestral scores and wireless microphones on players helped turn the NFL into the country's most popular sport and harken the arrival of all-sports networks across the television dial. Today, NFL Films remain one of the most honored filmmakers in the industry with 121 Sports Emmys. This is their second 30 for 30 film, following "Elway to Marino" in 2013.
Purchase

Buy the "30 for 30 Fifth Anniversary" box set. Available exclusively at Groupon ».