About 'Free Spirits'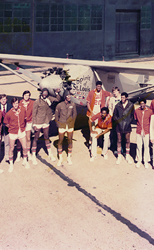 Film Summary
When the American Basketball Association disbanded in 1976, four ABA franchises joined the NBA -- the Nets, Nuggets, Pacers and Spurs. But one of the odd teams out found a different way to secure its future. "Free Spirits" tells the colorful story of the Spirits of St. Louis -- an entertaining and at times controversial team featuring stars like Marvin Bad News Barnes and James Fly Williams with an upstart sportscaster named Bob Costas calling the play-by-play. The Spirits managed to pull off a stunning playoff upset of the defending champions in their first season, and on their way to franchise extinction, co-owners Daniel and Ozzie Silna managed to negotiate a contract that has allowed the team to continue to exist in the most unusual fashion.
Growing up in Los Angeles, I was a huge basketball fan. There was something special about a ball swishing through a net, especially if it was red, white and blue. In addition to the NBA Lakers, we had one ABA franchise with two names, the Anaheim Amigos who became the L.A. Stars. I followed all three teams and both leagues closely. When ESPN approached me about directing a 30 for 30 on the Spirits of St. Louis, I jumped at the opportunity.
I loved the story because, working in sports, I usually tell heartwarming, inspirational stories that create character or cover heart-stopping, dramatic competitions that reveal character, but rarely do I get a chance to explore the antics of athletes who are characters. The roster of the Spirits of St. Louis was laden with them. Marvin "Bad News" Barnes was brash and controversial, making as many headlines off the court as he did on it. James "Fly" Williams loved to party as much as he loved to play. He changed the direction of the film when he confided in me that he was "the drug guy." Veterans Steve "Snapper" Jones and Freddie Lewis were the team "sheriffs" charged with keeping the Spirits' young stars in line. Jones was outspoken in his criticism of them, while Lewis, always the consummate professional, declined to pass judgment on their immature escapades. Maurice Lucas and Moses Malone, who would go on to star in the NBA, played significant but underappreciated supporting roles on the team.
It didn't take me long to realize that the Spirits' story played out just like an over-the-top 1970s action film. There were good guys and bad guys, shocking twists and surprising turns and, in the end, a high-priced business deal that went bad. In my documentaries, I prefer to let the characters, not narrators, tell the story. For this film that was easy because Bob Costas, one of our generation's best storytellers, was an integral character. He was with the team throughout its two short years and provided candid insight into all aspects of the tale, including his exuberant call of the greatest upset in ABA history.
The most difficult aspect of the production was explaining the "Best Deal in Sports," the settlement Spirits owners Dan and Ozzie Silna negotiated with the four ABA teams that joined the NBA. The deal, which guarantees them a small percentage of each team's television revenue in perpetuity, has reportedly earned them over a quarter billion dollars. I was looking forward to interviewing them about the deal and the team, but just before production began, they filed suit against the NBA and their attorneys forbid them to go on camera. As disappointed as I was by their absence, they were even more disheartened not to participate.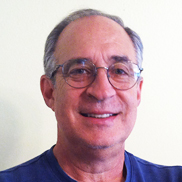 Daniel H. Forer
Daniel H. Forer is a nine-time Emmy Award-winning producer, director and writer. "Free Spirits" is his second documentary for ESPN Films.
In 2007, he produced and directed the award-winning film "Second Chance Season." He has also produced documentaries for ABC News, CBS, PBS and Discovery. Forer is a graduate of Northwestern's Medill School of Journalism.
Purchase

Buy the "30 for 30 Fifth Anniversary" box set. Available exclusively at Groupon ».