About Guru of Go

Film Summary
By the mid-1980s Paul Westhead had worn out his welcome in the NBA. The best offer he could find came from an obscure small college with little history of basketball. In the same city where he had won an NBA championship with Magic Johnson and Kareem Abdul-Jabbar, Westhead was determined to perfect his non-stop run-and-gun offensive system at Loyola Marymount. His shoot-first offense appeared doomed to fail until Hank Gathers and Bo Kimble, two talented players from Westhead's hometown of Philadelphia, arrived gift-wrapped at his doorstep.
With Gathers and Kimble leading a record scoring charge, Westhead's system suddenly dazzled the world of college basketball and turned conventional thinking on its head. But then, early in the 1989-90 season, Gathers collapsed during a game and was diagnosed with an abnormal heartbeat. Determined to play, Gathers returned three games later, but less than three months later, he tragically died on the court. Working with both Westhead and Kimble, Oscar-winning director Bill Couturiť will tell a fast-paced and emotionally moving story of innovation, triumph and tragedy.
Director's Take
"I have a heart the size of a lion." -- Hank Gathers, "The Today Show"
Hank Gathers was the heart of the Lions until his own heart failed him. Then the rest of the Lions, led by Hank's homey Bo Kimble, picked up the slack and against all odds came a whisker away from taking the NCAA title, beating powerhouse Michigan in a classic game.
But there is another heart to this lion: the "System" that provided method to the seeming madness of "Paul Ball" -- named after the guru of go himself, Paul Westhead. Paul's system was magic (and big fun to watch) -- IF you had the right players. Without them, the system looked like crap. Just ask the Enver (where's the "D"?) Nuggets.
But at Loyola, a small L.A. college completely off the radar for college ball, a non-entity in the NCAA, Westhead got the players he needed. Two freshmen from Philly, via USC. Paul caught a little luck in that he was from Philly, too. A preacher from back home told the boys to go with Paul. They did. The rest is pure basketball history.
You can't make this stuff up. In fact, that's the yardstick I use to measure great doc material -- is it too amazing to be fiction? The story of Gathers, Westhead and Kimble, set against the Loyola years and the run at a national title, is too dramatic to NOT be real. As a fictional film, it is over-the-top. But as a doc, it's pure gold.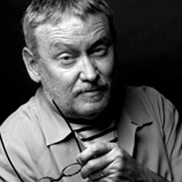 In 2006, Couturiť finished "Into The Fire" featuring the music of Bruce Springsteen, Bob Dylan and many others. Earlier that year, Couturiť wrote, produced and directed "Boffo! Tinseltown's Bombs and Blockbusters," for HBO. It was an Official Selection of the 2006 Cannes Film Festival, and nominated for an Emmy for Best Music.
In 2005, Couturiť wrote, produced and directed "Last Letters Home," for HBO. The documentary was nominated for an Emmy for Outstanding Achievement in a Documentary. Couturiť's other recent work includes everything from commercials for Apple to the Academy Award-nominated documentary for The Southern Poverty Law Center, "Mighty Times," to an episode of "The West Wing," which won him his sixth Emmy, and the hit mini-series for NBC, "The Sixties."
Couturiť executive produced with Nicholas Pileggi, "Loyalty and Betrayal: The Story of the American Mob," a four-hour mini-series for Fox Television. For HBO, Couturiť also directed, produced and wrote "Earth & the American Dream," which won an Ace Award, an Emmy for best editing, a Special Jury Prize at the Sundance Film Festival, and the Grand Prize at the Telluride Film Festival.
Couturiť produced the film "Common Threads: Stories From the Quilt" for HBO for which he received the 1989 Academy Award for Best Feature Documentary as well as a Peabody Award. Couturiť directed, produced and co-wrote the feature documentary "Dear America: Letters Home From Vietnam" that won two Emmy Awards for Best Special and Best Writing, and a Peabody Award. The sequel "Memorial," was nominated for an Academy Award for Best Short Documentary in 1991.
Couturiť produced, wrote and directed the 1982 documentary "Vietnam Requiem" for ABC that received two Emmys for Best Special and Best Director and a Peabody Award. Couturiť associate produced "Who Are the DeBolts and Where Did They Get 19 Kids?" The acclaimed film won the 1978 Academy Award for Best Feature Documentary, an Emmy for Outstanding Program, a Peabody, and many other awards.
Other short-form projects Couturiť directed include music videos for such artists as Michael Jackson, Joe Cocker, Bruce Hornsby and Paul Hardcastle. Couturiť is a member of the Academy of Motion Picture Arts and Sciences, as well as the Writer's and the Director's Guilds.

Directed by:
Bill Couturie
Executive Producers:
Keith Clinkscales
John Dahl
Joan Lynch
Connor Schell
Bill Simmons
John Skipper
John Walsh

Producers:
Anne Sandkuhler
Bill Couturie
Mark Durand

Co-producer:
Steve Delsohn
Associate Producers:
Alexis Ercoli
Elizabeth Geist
Editor:
Mark H. Brewer
Cinematography:
Eli Adler
Greg Melton
Purchase

Buy the "30 for 30 Fifth Anniversary" box set. Available exclusively at Groupon ».