About Here Now

Film Summary
Everyday Pete Rose wakes up, and goes to work. He's surrounded by bats, balls, gloves and fans, and approaches each day with the same gusto which defined him on the field. But instead of a dugout, he's seated in a folding chair in a memorabilia store in Las Vegas.
Nicknamed "Charlie Hustle," for his efforts on the field, Rose, now 71, agreed to a lifetime ban from baseball in 1989 after an investigation concluded he bet on games when he was the manager for the Cincinnati Reds. The ban has left him ineligible for induction into the Hall of Fame. He leads baseball with 4,256 career hits.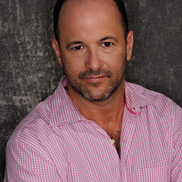 Eric Drath is a former journalist who was born and raised in New York City. He earned his B.A. in political science from Columbia University, where he anchored a news show on WKCR-FM. He started his professional career at ABC News during the first Persian Gulf War. Drath went on to be a producer at CNN, CNN International and finally, at the Fox News Channel, which he helped launch in 1997. At Fox, he produced stories internationally and covered the Pentagon.
In 2000, Drath left the news business and became an agent in the sport of boxing. He wound up representing more than 40 world-class fighters and was responsible for his boxers competing in dozens of world title bouts. Drath's passion for the fight game led to his creation of RingLink, the first satellite-linked feed service for boxing news and highlights. RingLink was the conduit to what is today known as Live Star Entertainment. Located on Park Avenue in New York City, Live Star is a full-service production company specializing in both live television production and documentary films.
Purchase

Buy the "30 for 30 Fifth Anniversary" box set. Available exclusively at Groupon ».