About Hillsborough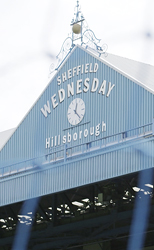 Film Summary
"Hillsborough" is a comprehensive account of the Hillsborough Stadium disaster, a tragedy that occurred during an FA Cup semifinal soccer match between Liverpool and Nottingham Forest at the Hillsborough Stadium in Sheffield, England. The film focuses on the events that unfolded before, during and after the horrifying afternoon that led to the deaths of 96 people as well as the injuries to several hundred more and the traumatization of countless lives.
Beginning on the fateful day in 1989, "Hillsborough" explores what happened and why. It offers a detailed examination not only of the horrific loss of life but also of key developments in the preceding years, months, weeks, days, hours and minutes leading to the disaster. Featuring first-hand accounts of fans in attendance as well as police officers -- many speaking on camera for the first time -- the film also explores the tragedy through the experiences of families who lost their loved ones and undertook a painstaking journey in a quest for justice that is still ongoing.
Director's Take
April 15, 1989 is a day that will live with me forever. I remember exactly where I was when I found out about Hillsborough. So many fellow football fans -- many of them my age -- had been crushed to death. It chilled me to the bone. And it haunted me because -- like all football fans who went regularly to games in that era -- I knew it could have been me.
I'm a Sheffield Wednesday fan. This disaster occurred in my team's stadium. I went to watch Wednesday home and away, rarely missing a match. But I wasn't there on that day; it was an FA Cup semifinal, which meant two opposing teams from outside the city playing on a neutral ground.
Hillsborough had a tradition of hosting FA Cup semifinals -- something we as Wednesday fans were proud of. Our team was never that great, but in those days our stadium held 54,000 capacity.
So many of those who died, like me, were young. They arrived in Sheffield full of hope, full of expectation. Yet they walked into a stadium, like so many others, that was not fit for purpose.
Football fans were treated like animals back then; corralled by police, herded to matches, penned by fences on crumbling terrace steps, caged by high, spiked fences. As fans we rarely questioned our treatment by the clubs we loved, by the police who controlled our movement before, during and after matches.
Hillsborough was a wake-up call. Soon after, standing at matches was outlawed in the top divisions of English football. New stadiums were built and others modernized. The old First Division was replaced by the heavily sponsored Premier League, with its glitz and glamour, round-the-clock coverage and world stars on Hollywood wages. But it came at a massive price.
I set out to make "Hillsborough" as the definitive account of the story, from the day itself, the horrific tragedy that unfolded, through the now 25-year campaign for truth and justice waged for so long by the bereaved families and by survivors.
I was well aware of the suffering of the bereaved and the survivors, but I was staggered to learn first-hand of the indignity endured by the families on the night of the disaster after they had traveled to identify their loved ones. I cried during the interviews -- and I still cry at each viewing.
I hope that "Hillsborough" might respond to the myths and assumptions that surrounded the disaster for so long. In England -- and especially in my home city of Sheffield -- the topic remains contentious and often ill-informed. People's views remain tainted by allegations made by the police, politicians and an often hostile media in the immediate aftermath. It shaped people's understanding and played to their prejudices, until the powerful 2012 Hillsborough Independent Panel Report finally blew away the myths and exposed how manipulative those in authority had been.
A new Inquest into the deaths begins on March 31, 25 years after the disaster.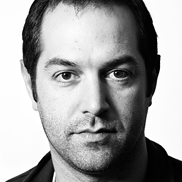 Daniel Gordon
Award-winning producer/director Daniel Gordon has nearly 20 years of experience in the broadcast and independent production sector. His credits include sports documentary and live entertainment formats, human-interest documentaries, channel identity promos, live multi-camera studio shows and a pop promo for the British band Faithless. Having written two books on his favorite football team, Sheffield Wednesday, he started his broadcast career at Sky Sports. There he first helped to pioneer cult favorite "Soccer AM" and later produced and directed the flagship "Tales From The Premiership," a 15-part documentary series on all the clubs who had played in the Premier League.
In 2012, to coincide with the London Olympics, Daniel completed two feature documentaries. One explored the mind and make up of Victoria Pendleton, the world's greatest ever female track cyclist. The other focused on the infamous men's 100-meter final from the Seoul Olympics in 1988 in ESPN Film's 9.79*. For the first time ever, all eight men who ran that race told their story.
Purchase

Buy the "30 for 30 Fifth Anniversary" box set. Available exclusively at Groupon ».