Director's Take
Growing up in the '90s, we remember John strolling the course with his blond mullet and moustache, a cigarette dangling from his mouth and his mammoth drives that delighted golf fans across the globe. We knew him as much for his major victories as for the trouble he got in off the golf course, drinking and gambling his way to rehab. But through his highest of highs and lowest of lows, what seemed to separate Daly from the rest of the athletes at the time was that fans always stuck with him. The struggle to make real change in our lives seems to be universal. We can see our faults, but can we change them? John Daly lives this struggle for all to see. And he's not shy to talk about it. He'll be the first to tell you that he should have won more, should have worked on his game more and should have made better decisions when in his life.
In making this documentary, we wanted to spend time with Daly in the present, two decades removed from his glory days, in order to see if he has changed, if he even cares about changing, and to explore why everyone still loves John Daly.
Hit It Hard
Film Summary
If professional golf were put to country music, then the song would be about John Daly. Ever since he shocked the sports world by winning the PGA Championship at Crooked Stick 25 years ago, the blond bomber from Dardanelle, Arkansas has been one of the most-popular and polarizing figures in a sport that cherishes its traditions and minds its manners. In this revealing and rollicking 30 for 30 film, directors Gabe Spitzer and David Fine cover Daly's rise and fall, his redemption at The Open in St. Andrews in 1995, and his struggles with booze, food, gambling, women and depression. They also uncover a person whose story runs much deeper than his motto of "Sip It, Grip It, Rip It."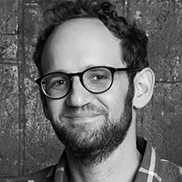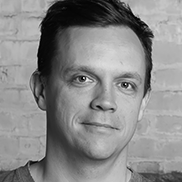 Gabe Spitzer and David Terry Fine
Gabe Spitzer is a three-time Emmy-award winning filmmaker. He was a producer on over 50 episodes of HBO's acclaimed "24/7" series and co-directed the documentary "Legendary Nights: The Tale of Gatti-Ward" for the network. In the leadup to the 2014 World Cup, Spitzer directed "Rise as One," a six-part series for Fox focusing on global soccer stories. Gabe also directed "Every Day," a 30 for 30 Short that premiered on opening night of the 2015 Sundance Film Festival. His most recent projects include "Gold Within," a documentary for Dick's Sporting Goods and NBC on Olympian Kerri Walsh Jennings, and "Follow My Lead," a groundbreaking virtual reality film for Oculus on the 2016 NBA Finals.
David Terry Fine is a filmmaker working out of New York. He's made a wide variety of short films and music videos with collaborators like Radiolab, MoMA, Nowness, Adult Swim, plus musical artists Son Lux and Robyn. David created the award-winning feature documentary "Salaam Dunk," a story set in post-war Iraq about a university women's basketball team. David's immersive experimental short film "Can You Read My Lips?" has won a variety of awards online and at festivals, and been selected to screen in countries around the world as part of USC's American Film Showcase program.
Purchase

Buy the "30 for 30 Fifth Anniversary" box set. Available exclusively at Groupon ».