About Into the Wind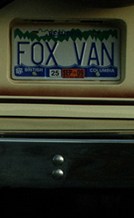 In 1980, Terry Fox continued his fight against bone cancer with the pursuit of a singular, motivating vision: to run across Canada. Three years after having his right leg amputated six inches above the knee after being diagnosed with osteosarcoma, Fox set out to cover more than a marathon's distance each day until he reached the shores of Victoria, British Columbia. Anonymous at the start of his journey, Fox steadily captured the heart of a nation with his Marathon of Hope. However the 21-year old BC native's goal was not fame, but to spread awareness and raise funds for cancer research. After 143 days and two-thirds of the way across Canada, with the eyes of a country watching, Fox's journey came to an abrupt end when newly discovered tumors took over his body. Two-time NBA MVP, proud Canadian, and first-time filmmaker Steve Nash will share Fox's incredible story of perseverance and hope.

Director's Take
I remember being a six-year-old boy and waking up every morning and rushing to the TV to see where Terry was that day. To see him running or hobbling across our country for the spirit of community and looking out for others was something that has stuck with me ever since. To see his face hiding the pain and to hear his words disguising the sacrifice was as motivating and as educational an experience as I've ever had. To be able to tell this story again, to Americans who love an underdog and a story of overcoming and struggle, is something any new filmmaker would love.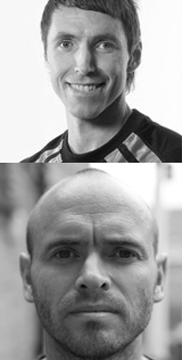 Directed by Steve Nash and Ezra Holland
Two-time NBA Most Valuable Player Stephen John Nash was born February 7, 1974, in Johannesburg, South Africa into an athletic family; his father, John, played semi-professional soccer and his mother, Jean, played netball (think basketball without the running). After two years in South Africa, the Nash family emigrated to Canada. Soon, Steve's brother Martin was born, followed four years later by Steve's youngest sibling, Joann. The family played a variety of sports -- including soccer, hockey, lacrosse and tennis, on Vancouver Island off Canada's scenic west coast. Martin, who plays soccer for the Vancouver Whitecaps, has been rumored (and not just by Martin) to rival Steve's talent on the basketball court, breaking his older brother's high school scoring records.
Steve's basketball aspirations began on Victoria playgrounds and started to shine at Arbutus Junior Secondary School, where he and his teammates would form lifelong friendships. He then transferred to St. Michael's University School, where, in his senior year, he played for teams that won both basketball and rugby provincial titles, and earned MVP nods for excellence in sports. He saw early on his potential for professional basketball, and focused on achieving that goal.
Steve recognized the value of education and the importance of class-room achievement in athletic success, and was rewarded with a college basketball scholarship. In 1992, Steve moved to San Jose, California, and to Santa Clara University to pursue his dreams of elite basketball. There, too, he found lasting friendships with his teammates. After leading the Broncos to one of the NCAA's all-time upsets (over the Arizona Wildcats), he graduated with a degree in Sociology from SCU, entered the 1996 NBA Draft, and was drafted 15th overall to the Phoenix Suns.
Although Steve's dreams of playing in the NBA were finally materializing, he was also enjoying the honor of playing basketball for the Canadian National Team at tournaments all over the world, including the Olympics in Sydney, Australia. After two years in Phoenix behind Kevin Johnson and Jason Kidd at point guard, Steve was traded to the Dallas Mavericks. While playing for the Mavericks, Steve's style of play matured into All-Star status. He found his niche in the NBA with teammates and off-court friends Dirk Nowitzki and Michael Finley. In the off-season, he found life partner Alejandra.
After a very successful run with the Mavericks, Steve returned to the city that drafted himPhoenix, Arizona. Although reluctant to leave his Dallas companions, he was looking forward to his new basketball family, and one of his own. In May 2005, Steve was named the NBA's Most Valuable Player, and accepted the award as a team effort. In 2006, he was doubly honored by his second win, and again credited his teammates with bringing about his success. In 2007, Steve happily lost a close competition with Dirk Nowitzki for the MVP award, but continued to put up incredible numbers in his 2007/2008 season.
Steve is as dedicated off the court as he is on it. He serves as president of the acclaimed Steve Nash Foundation. In 2001, Steve established the Foundation dedicated to "growing health in kids"and his vision and daily input drive the Foundation's work. The Steve Nash Foundation is a project close to Steve's heart; its mission reflects Steve's genuine compassion for children, and recognizes the importance of their health in the promise of our communities. In 2007, Steve was awarded with the NBA's prestigious J. Walter Kennedy Citizenship Award in recognition of his commitment to the community.
Steve now lives happily in Phoenix with his wife and their twin daughters, Isabella and Lourdes Nash.
Ezra Holland, born Kingston, Ontario, Canada 1972, Ezra began his route into filmmaking whilst studying Architecture in at Westminster University London, England in the 1990's. A fascination with CGI as a way of exploring architectural space led him to directing short films, music promo and commercials. When cousin and NBA star Steve Nash asked him to join forces their company Meathawk was born. Together they have concepted, directed and produced viral film for brands such as Nike and Vitamin Water and created online content for CBSsports.com. Moving in to longer format productions was an exciting development with their latest film 'Into the wind' about Canadian legend Terry Fox for ESPN.

Directed by:
Steve Nash
Ezra Holland
Executive Producers:
Keith Clinkscales
John Dahl
Joan Lynch
Connor Schell
Bill Simmons
John Skipper
John Walsh
Producers:
Erin Leyden
Johnson McKelvy
Original Music by:
Daniel Goddard
Jonathan Griffin
Director of Photography:
Aaron Phillips
Edited by:
Paul Carruthers
Daniel Goddard
Narrated by:
Taylor Kitsch
Purchase

Buy the "30 for 30 Fifth Anniversary" box set. Available exclusively at Groupon ».