A.C. Green: Iron Virgin
Film Summary
He played in a record 1,192 consecutive NBA games. As a power forward for the Los Angeles Lakers, he won three NBA championships. But what made A.C. Green truly distinctive was the courage of his convictions. As this ESPN 30 for 30 Short points out, Green was a devout Christian who maintained his virginity throughout his 16 years in the NBA, nine of them spent in the tempting, hedonistic atmosphere of Los Angeles. That didn't stop him from being a fierce, passionate competitor on the court. It just meant that he was someone who, as teammate James Worthy says, "could stay strong and not be broken." It was only after he retired after the 2000-01 season that Green got married.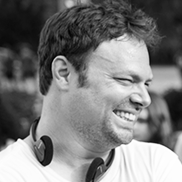 Isaac Feder
Isaac Feder, an award-winning film and television director, was named one of the Top 10 New Directors by The Focus Pull Film Journal. The first feature film he directed, the 2014 comedy "Sex Ed," won the Grand Jury Prize for Best Narrative Feature Film at the Portland Film Festival. His 30 for 30 short film, "AC Green: Iron Virgin," was an official selection at the 2016 TriBeCa Film Festival. Feder's recent television work includes "Not Safe with Nikki Glaser" for Comedy Central, "Triumph's Election Special" for Hulu and Funny or Die, as well as programs for Vice, Viceland, Fusion and IFC. He also has directed numerous documentaries and commercially branded content. A Chicago native and graduate of Northwestern University, Feder holds a Master of Fine Arts Degree from the American Film Institute Conservatory. He and his wife, actress Abbe Meryl Feder, live in Los Angeles.
* Director's statement

Purchase

Buy the "30 for 30 Fifth Anniversary" box set. Available exclusively at Groupon ».