About Jake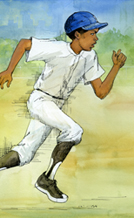 Film Summary
For a generation of young sports fans who found their inspiration on the shelves of the local public library or at school book fairs, Alfred Slote is a name revered and cherished. With novels such as "Hang Tough, Paul Mather," "Stranger on the Ball Club," and "Tony and Me," his unique ability to evoke real empathy for his characters influenced countless adolescent readers. While all of these books are "baseball books" on the surface, Slote's real interest as a storyteller was not the game, but the people, and he elevated the genre of the children's sports book by creating human dramas where the real action was off the field.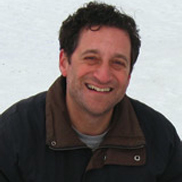 Born in New York in 1964, Jonathan Hock is an eight-time Emmy Award winning director, writer and editor. His documentary film, "Through the Fire," earned multiple Best Documentary awards at major film festivals during 2005. "Through the Fire" received national theatrical distribution in 2006, moved over 100,000 DVDs and has been seen by nearly five million viewers on ESPN. Hock created and directs the ESPN TV series "Streetball," which began its seventh season in 2008, making it the longest running sports documentary series. Other credits include "The Streak," a critically acclaimed documentary that debuted at Tribeca and on ESPN2 in 2008, and "Michael Jordan To The Max," an internationally distributed IMAX film that he wrote and edited. "MJ to the Max" grossed nearly $20 million worldwide.
Hock also directed and produced a documentary called "The Lost Son of Havana," about the lives of the legendary major league pitcher Luis Tiant and his father, himself a great pitcher who played for two decades in the Negro Leagues. When the younger Tiant returned to Cuba for the first time in 46 years, Hock "smuggled" his crew into Cuba as part of a baseball team on a goodwill tour. The film's executive producer is renowned filmmaker Bobby Farrelly.
In 1985, after graduating from the University of Pennsylvania with a degree in American history, Hock joined the NBA as a production assistant. He then spent a decade as a writer, editor, director and cameraman for NFL Films. Later, after editing two independent films on a flatbed in his apartment in Brooklyn, he opened his own production company in Manhattan, Hock Films.
Hock founded and runs The Reel People Film Project, a program of film workshops for at-risk youth in New York City. It was during one of these workshops, in 1995, that Hock met a 15-year-old student named Alastair Christopher from the Farragut housing projects in Brooklyn. Christopher is now Hock's director of photography on most projects.
Purchase

Buy the "30 for 30 Fifth Anniversary" box set. Available exclusively at Groupon ».