About Jordan Rides the Bus
Film Summary
In the fall of 1993, in his prime and at the summit of the sports world, Michael Jordan walked away from pro basketball. After leading the Dream Team to an Olympic gold medal in 1992 and taking the Bulls to their third consecutive NBA championship the following year, Jordan was jolted by the murder of his father. Was it the brutal loss of such an anchor in his life that caused the world's most famous athlete to rekindle a childhood ambition by playing baseball? Or some feeling that he had nothing left to prove or conquer in basketball? Or something deeper and perhaps not yet understood? Ron Shelton, a former minor leaguer who brought his experiences to life in the classic movie "Bull Durham," will revisit Jordan's short career in the minor leagues and explore the motivations that drove the world's most competitive athlete to play a new sport in the relative obscurity of Birmingham, Alabama, for a young manager named Terry Francona.
Director's Take
The sports world of the 90s began with Michael Jordan's transcendent dominance of pro basketball. Leading the Chicago Bulls to three successive championships from 1991 through 1993, he became not just an icon in the U.S., but all over the world. He was bigger than basketball, bigger than sports.
But, in 1993, two occurrences in his life altered the course of his unparalleled career. First, was the revelation that Jordan loved to gamble. Second, on July 23, 1993, was the roadside murder of his father in North Carolina. Then, that fall, clearly and deeply shaken, Jordan shocked the sports world by announcing he was quitting basketball, and soon thereafter decided to pursue a career in baseball.
In early 1994, he signed with the Chicago White Sox and in March was assigned to the Double-A Birmingham Barons. Some in the sports media attacked him but his new teammates embraced him. He played cards with the guys, took the road trips, worked hard and showed up every day as if he were making a few hundred a week like everyone else.
After that one long, inglorious season, Jordan quit baseball and rejoined the Bulls in March of 1995. Now 32 years old and rusty, some questioned whether he would regain his greatness. He responded by leading Chicago to the best regular-season record in NBA history in the 1995-96 campaign and three more consecutive championships.
At a personal level, I've always felt that this chapter in Jordan's life was misunderstood. Instead of being an exercise of his ego, it was quite the opposite. The press and public never allowed him to have that moment, that year away to pursue his own dream. Also, as a former professional baseball player who labored for several years, grinding up the ladder one bloody notch at a time, I have a unique appreciation for how difficult this world is. The bus rides, the lack of days off, the daily routine of it all can be brutal. Pitchers are wild, lights are bad, and injuries are a daily occurrence. There's nothing like this in sports history: The greatest player of all time in one sport submits himself to the gauntlet that mere mortal athletes have to go through daily.
Having failed, his return to the NBA is all the more remarkable, and a testament not only to his talent but his enormous will.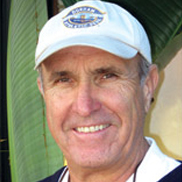 Ron Shelton was born in Whittier, Ca., and raised in Santa Barbara. A graduate of Westmont College and the University of Arizona, he signed a professional baseball contract with the Baltimore Orioles upon graduating from college and played five years in the Oriole farm system. His first team was at Bluefield, West Va. in the Appalachian Rookie League, followed by stints at Stockton, Ca.; Clearwater, Fla.; Dallas-Ft.Worth, Tx., and finally, Rochester, NY., in the AAA International League.
While on the numerous road trips in the minors, Shelton went to a theater every day and fell in love with movies. When his baseball career was shortened by the strike of 1972 -- "actually the low-and-away slider had more to do with it," he says -- he went to graduate school and began writing.
His stories of life in the minor leagues ultimately led to the screenplay for the widely honored "Bull Durham," his directorial debut. He has written and directed numerous successful sports movies since, including "White Men Can't Jump," "Tin Cup," "Cobb" and "Play It To the Bone." Other credits include "Blaze," the story of eccentric Louisiana Governor Earl Long and his fling with stripper Blaze Starr starring Paul Newman; "Dark Blue," based on a story by James Ellroy and "Hollywood Homicide" with Harrison Ford.
Shelton is currently working on a boxing script, a golf script and a movie about baseball in the Mexican Leagues titled "Our Lady of the Ballpark."

Directed by:
Ron Shelton
Executive Producers:
Steven Michaels
Jonathan Koch
Keith Clinkscales
John Dahl
Joan Lynch
Connor Schell
Bill Simmons
John Skipper
John Walsh
Producers:
Alex Piper
Mitch Wright

Editor:
Todd Crites
Director of Photography:
Scott Duncan
Associate Producers:
Kristen Rocky
Kellie Davi
Deirdre Fenton
Purchase

Buy the "30 for 30 Fifth Anniversary" box set. Available exclusively at Groupon ».