About June 17th, 1994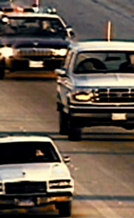 Film Summary
Do you remember where you were on June 17, 1994? Thanks to a wide array of unrelated, coast-to-coast occurrences, this Friday has come to be known for its firsts, lasts, triumphs and tragedy. Arnold Palmer played his last round at a U.S. Open, in Oakmont, Pa., the FIFA World Cup kicked off in Chicago, the Rangers celebrated on Broadway, Patrick Ewing desperately pursued a long evasive championship in the Garden and Donald Fehr stared down the baseball owners. And yet, all of that was a prelude to O.J. Simpson leading America on a slow speed chase in a white Ford Bronco around Los Angeles. Oscar-nominated and Peabody Award-winning director Brett Morgen will artistically weave these moments and others to create a unique and reflective look at a day that no sports fan could forget

Director's Take
Growing up in L.A., I was a diehard USC football fan. In fact, my family's house in Brentwood was about a block from O.J.'s house, and I went to school with his kids. Because that story hit so close to home for me, I had to think twice about getting involved with this documentary. But I've done a handful of sports-related projects, and the thing about sports is that there's a natural dramatic arc to the stories that makes them appealing for filmmakers, particularly documentary filmmakers. A lot of times when you're doing a documentary, you're not sure where the story's going, or if a story's even going to emerge. But when you're dealing with sports, you're generally guaranteed that there's going to be something to hang your hat on. Sports becomes a great window into our own psyche. They're a metaphor for life, and when you have this many emotions wrapped into one day, as we do on June 17, 1994, it's the ultimate metaphor. From the triumph of the New York Rangers' ticker tape parade, to the lowest of lows with O.J. Simpson, to the cycle of life represented by Arnold Palmer playing his final round in a U.S. Open, it's an opportunity to tell the story of this one day, and in doing so, to look at the soul of America.
In the historical documentaries I've done, rather than use traditional journalistic reportage, I try to tell the story in a visceral way. Instead of relying on interviews, I allow the images to tell the story. Given the great wealth of material that exists on this particular day, it seemed like a perfect canvas for me to operate from. Everything that's great about sports and everything that's dirty about sports, everything we celebrate and everything we shy away from, happened on that one day. There are so many iconic images from that day, but what I'm hoping to do is get all the original camera masters, find the ones that weren't as iconic -- the moments that happened on the periphery of those visuals -- and breathe new life into the stories.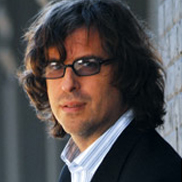 Brett Morgen is an Oscar-nominated producer and director. His first film, the boxing documentary "On the Ropes" (1999), won the Directors Guild Award and was nominated for a Best Feature Documentary Academy Award. Morgen also wrote and directed a biopic about legendary Paramount producer Robert Evans, "The Kid Stays in the Picture," in 2002. The film was cited as "one of the best films of the year" by over 50 film critics. Most recently, Morgen wrote and directed "Chicago 10," for which he was been nominated for a 2008 Writers Guild Award. "Chicago 10" was also named as one of the Top 10 Films of 2008 by the Washington Post.
Morgen executive produced and created the Peabody Award-winning series "Nimrod Nation" for the Sundance Channel. He also directs commercials for Anonymous Content. He has directed dozens of campaigns including spots for Pizza Hut, ESPN, Budweiser, Southwest Airlines, Kellogg's and Nike.

Produced and Directed by:
Brett Morgen
Executive Producers:
Keith Clinkscales
John Dahl
Joan Lynch
Connor Schell
Bill Simmons
John Skipper
John Walsh
Producer:
Mark Durand
Music by:
Jeff Danna
Fletcher Beasley
Editor:
Andy Grieve
Purchase

Buy the "30 for 30 Fifth Anniversary" box set. Available exclusively at Groupon ».