The Last Days of Knight
Film Summary
In 1971, a young basketball coach named Bob Knight came to Indiana University. Over the next few decades, he became a coaching god. Knight delivered three national titles to a state that worships the game, earning a reputation as not just a basketball genius, but a brilliant leader who equated hard work and discipline with success. And yet, there was another side to that success. In April 1999, Robert Abbott, a producer for CNN/Sports Illustrated, began reporting a story investigating why three high school All-Americans had left Knight's program over the prior two years. Nearly two decades later, the 30 for 30 film "The Last Days of Knight" is the previously untold behind-the-scenes story of that investigation and all it produced - a chronicle of accusations, denials, and discoveries; riots and death threats; a smoking gun video; and the fall of a coaching legend. Directed and narrated by Abbott, it's a tale about success, power, abuse, institutions, journalism, and ultimately, a search for truth.
Director's Take
The Last Days of Knight is a story that consumed 17 months of my life back in 1999-2000, but ironically I never saw it as a 30 for 30 film. The film is the brainchild of John Dahl, VP of ESPN Films. John and I have been good friends for over 30 years, and over the years when I was prompted, he had heard me talk about my Bob Knight investigation. Fast forward to 2012, I pitched John the idea for another 30 for 30 film, Catholics vs. Convicts, and John did what any good friend would do... he gave the film to another director to direct. John called me and asked if I would be okay with acclaimed director, and Notre Dame graduate Patrick Creadon directing "my" film idea. John said 'Patrick lived the Catholics vs. Convicts story. He is the best person to tell it". I wasn't happy at first, but John said 'relax once you meet Patrick you will understand why, plus I want you to direct a different 30 for 30 film. I want you to tell the story of your investigation of Bob Knight's Indiana basketball program while you were at CNN, because you lived that story".
John explained that is what makes 30 for 30 so special. Each director brings his personal perspective to the film. The more I thought about it, and once I spoke to and met Patrick, I knew John was right. Patrick Creadon was a much better choice. I acted as executive producer on CvC, stayed out of the way and learned a great deal from Patrick who is an extremely gifted storyteller.
The first challenge I faced in telling the story of The Last Days of Knight was the fact that I have been a producer my entire career, telling other people's stories. Now I was being asked to tell mine. Not only produce it, but direct and narrate it. At first I failed miserably, only telling part of my story and allowing the other people I interviewed to carry the narrative. But John Dahl kept pushing me, repeatedly telling me "I don't want other people telling me this story, I want you to tell me your story, the challenges you faced, what you were thinking, the mistakes you made. Tell me parts of the story that have never been told before. Take our viewers into the mind and thoughts of a journalist who is chasing a story, a big story". After a while the light bulb finally went off in my head and I understood John's vision. When I sat down with a legal pad the next day and just wrote from memory every step of my investigation into Bob Knight it just poured out me and onto the pages. What you will see in The Last Days of Knight is my journey and personal experience. I was a fan of Bob Knight. I read the book A Season on the Brink in 1987 and loved it. I thought Bob Knight was a great coach, my kind of coach. Someone who doesn't cheat, is not politically correct and a man who does a great job of turning young boys into men. I had no idea that 13 years later I would be asked by my boss at CNN to find out why good players were leaving Knight's program. When I was assigned the story, I had no idea what I would uncover, the ramifications my investigation would have, and the pain it would cause... almost everyone who was involved.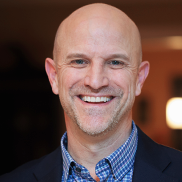 Robert Abbott
Robert Abbott is a six-time Emmy Award winning producer and director with 30+ years experience in the sports and entertainment industry. This is his second film for ESPN's acclaimed 30 for 30 series and the first for his company Hey Abbott! Entertainment. Abbott pitched the 30 for 30 film, Catholics vs. Convicts, and was the film's executive producer in 2016. Abbott spent 11 years at ESPN , from 2001-2012, and during that time was instrumental in creating series like E60 and Top 5 Reasons You Can't Blame. He also helped create and oversee the productions of Who's #1? and The Headlines for ESPN25, the network's 25th anniversary project. Prior to joining ESPN Abbott spent 14 years at CNN where he produced the award-winning documentaries, Field of Screams, Battle of the Sexes and The Moses Project.
Abbott is a graduate of Florida State University and lives in Avon, CT with his wife Jennifer and their three sons.