About Little Big Men
On August 28, 1982, Cody Webster and a small group of schoolyard friends from Kirkland, Wash., sat anxiously in a dugout waiting to take the field for the championship game of the Little League World Series. Their focus was just about what you'd expect from any 12-year-old: hit the ball, throw strikes, cross your fingers and then maybe -- maybe -- you'll win.
Adults in the stands and watching from home saw a much broader field of play. The memories of American hostages and a crippling oil crisis were still fresh; the economic malaise of the late 1970s still lingered; and the new President was recovering from an assassination attempt even while confronting new threats from the Soviet Union.
Meanwhile, back on that tiny baseball field in Williamsport, Penn., where America's game was celebrated each summer, no American team had won a true international Little League World Series Championship in more than a decade. When the Kirkland players rushed from their dugout that day, they stepped onto a much bigger field than the one they saw. What they did, how they did it, and what happened to each of the players in the years that followed is a multi-faceted story. Emmy Award-winning filmmaker Al Szymanski examines what became of a group of childhood teammates when the high point in their lives occurred before their lives had really begun.
Director's Take
Early in 2009 my 12-year-old son asked me one of those 'now-how-do-I-answer-this' questions. It's not that an advanced degree or some sort of technical expertise is required. No, the issue is honesty ... knowing that your response will likely chip away at an innocent view of the universe.
"Dad, do you think I'll make it onto TV this year?"
I knew exactly what Aedan was talking about: the Little League World Series. It was his last year of Little League eligibility. If he didn't make it to the championship this year, he never would. That's tough stuff for a 12-year-old.
I thought about my own Little League experience. I remember lying in my bedroom, tossing a ball at the ceiling, while dreaming of playing at Williamsport. Forty years later, I realized that my clearest memories of that time didn't have anything to do with what I did on the field or what field I played on. My Rockwell moments centered on that ball -- how close could I get to the ceiling without actually touching it -- and peddling my bike as fast as I could with an infielder's glove dangling from the handlebars.
So, I told my son the truth: "Anything is possible." I believe that.
And I told him a story as best I could remember it of a group of schoolyard friends from Kirkland, Washington. When they made it to the championship game back in the early '80s, 'America's Game' didn't really belong to America anymore. Teams from Southeast Asia had dominated the tournament for more than a decade. In fact, the only time a team from China, Taipei, or Tokyo didn't win during that stretch was the year international teams were banned from the competition. In 1982, an over-sized kid named Cody Webster carried the team from Kirkland into the final game of the Little League World Series. Each member of that squad, whether they understood it or not, was also shouldering the frustrated hopes of an entire country. They won.
My son responded to the tale the way I'd hoped: promise and dreams still intact ... but I found myself considering Cody Webster and his friends, now, more than a quarter-century removed from holding that championship trophy high over head. Where did they go? What did they become? What if that moment in Williamsport turned out to be the highlight of their lives? Whatever happened to the kids from Kirkland?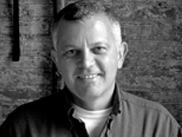 Al Szymanski is an award-winning producer, director, and writer. He is also a founding partner in the respected production company Red Line Films. He has worked in the industry for almost 25 years. During that time he has traveled the world covering sporting events and creating documentaries for all of the major television networks.
Szymanski's peers have consistently honored his work. He has received numerous Emmy nominations during his career, while winning the award 11 times. Those Emmy wins include Outstanding Documentary, twice for Outstanding Edited Sports Special, and the prestigious Dick Schaap Writing Award.
Szymanski lives in Hunterdon County, N.J., with his wife and two sons.

Directed by:
Al Szymanski
Executive Producers:
Keith Clinkscales
John Dahl
Joan Lynch Connor Schell
Bill Simmons
John Skipper
John Walsh
Director of Photography:
Peter Franchella
Producer:
Arunima Dhar
Music by:
Dave Schramm
Gary Arnold
Editor:
Erik McMichael
Purchase

Buy the "30 for 30 Fifth Anniversary" box set. Available exclusively at Groupon ».