About 'Of Miracles and Men'

Film Summary
The story of one of the greatest upsets in sports history has been told. Or has it? On a Friday evening in Lake Placid, New York, a plucky band of American collegians stunned the vaunted Soviet national team, 4-3 in the medal round of the 1980 Winter Olympic hockey competition. Americans couldn't help but believe in miracles that night, and when the members of Team USA won the gold medal two days later, they became a team for the ages.
But there was another, unchronicled side to the "Miracle On Ice." The so-called bad guys from America's ideological adversary were in reality good men and outstanding players, forged into the Big Red Machine by the genius and passion of Anatoli Tarasov. There was a reason they seemed unbeatable, especially after routing the Americans in an exhibition the week before the Winter Games began. And there was a certain shame in them having to live the rest of their lives with the results of Feb. 22, 1980.
In the 30 for 30 film "Of Miracles and Men," director Jonathan Hock ("The Best That Never Was" and "Survive and Advance") explores the scope of the "Miracle on Ice" through the Soviet lens. His intense focus on the game itself gives it renewed suspense and a fresh perspective. But the journey of the stunned Soviet team didn't begin -- or end -- in Lake Placid.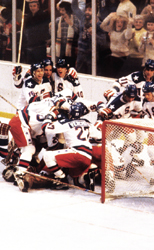 Of all the "30 for 30" films I've directed, "Of Miracles and Men" is the most ambitious.
I was raised in the 1970s on the notion that Soviet hockey players were robots, part of a machine that played a heartless style of hockey. But given the beauty and creativity of their game, that never made sense to me. So I wanted to discover the truth about the men on the other side of the "Miracle on Ice" game.
It took us two years to dig up all the archival footage and find all the players, filming across seven time zones in Russia from Moscow to Siberia to Vladivostok. What we discovered was that, both before and after Lake Placid, something miraculous happened on their side as well. This is their story, about their "Miracle."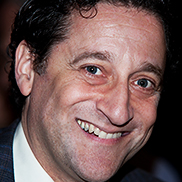 Jonathan Hock
Jonathan Hock is a nine-time Emmy Award-winning producer, director, writer and editor. "Survive and Advance" was Hock's most recent contribution to ESPN's Peabody Award winning "30 For 30" documentaries, after "Unguarded," which was named Best Documentary of the year by Sports Illustrated and Best of iTunes 2012, and "The Best That Never Was."
"Hockumentaries," his series of shorts that launched Grantland's YouTube channel, includes installments about Royce White and Alfred Slote, and the mini-series "The Finish Line," about Steve Nash and Landon Donovan.
Hock lives outside New York City with his wife, Lynn, and sons Eddie, 15, and Joseph, 10.
Purchase

Buy the "30 for 30 Fifth Anniversary" box set. Available exclusively at Groupon ».