About One Night in Vegas

Film Summary
On the evening of Sept. 7, 1996, Mike Tyson, the WBC heavyweight champion, attempted to take Bruce Seldon's WBA title at the MGM Grand in Las Vegas. At this point in his career, Tyson's fights had become somewhat of a cultural phenomenon, where the ever present hype of the professional boxing scene would come face to face with the worlds of big business, Hollywood, and hip hop. Sitting ringside was controversial rapper Tupac Shakur. Shakur and Tyson were friends, a feeling of kinship linked them as each rose to stardom from poverty only to be thrown in prison. Following Tyson's victory, Shakur and "Iron Mike" were to celebrate at an after party, but the rap star never arrived. Shakur was brutally gunned down later that night, and the scene in Las Vegas quickly turned from would-be celebratory revelry to ill fated and inopportune tragedy. Director Reggie Bythewood, with the full cooperation of Mike Tyson, will tell not only the story of that infamous night but of the remarkable friendship between Tyson and Tupac. .

Director's Take
September 7, 1996. Mike Tyson enters the arena of the MGM Grand. A Tupac song is booming. Amidst celebrities, sport fanatics and high-priced hookers, danger chokes the air. You can feel it.
"Oh no, Tupac with Team Tyson. Seldon was seldom scene. Iron Mike, cut his head like a guillotine..."
... Mike was the epitome of hip hophard core through and through. Tupac, one of hip hop's greatest rappers, threw jabs with his tongue. Both of these cats grew up poverty-stricken. Like an endangered species, they fought to survive and in so doing, became icons.
... Tyson hated to lose. At this time, Buster Douglas had handed him the only loss of his career. He preferred to leave that nightmare in the past. When thoughts of failure entered his mind he used it as motivation. He was going to be on his game tonight.
The bout was billed as Champion versus Champion. Seldon was holder of the WBA title. Tyson held the WBC title.
"Life is hard -- filled with stress. Throwing blows in this square so we can see who's best ..."
... This was a Mike Tyson fight. This man was far from perfect. Everyone knew that. However, boxing needed him. Everyone knew that too. Tyson entered the ring with a record of 44-1. Yet on this one night in Vegas, there were more punches thrown by Tupac in the lobby than there were in the arena. And in the end,there was more bloodshed outside of the ring than there was inside.
This is part documentary, part graphic novel. People thought of both men as superheroes. Maybe that's not so crazy. When I was a kid, Ali seemed stronger than Superman. And Grandmaster Flash and The Furious Five were cooler than the X-Men. However, as heroic as Mike and Pac once seemed, we came to understand that they were mortal.
I am extremely excited that ESPN will allow me to hold a mirror up to the boxing world, a mirror up to hip hop, and ultimately, a mirror up to society.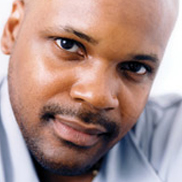 Reggie Rock Bythewood grew up in what is often referred to as the birthplace of hip hop -- the Bronx. He graduated from Marymount Manhattan College with a BFA in theater. He founded a theater company called, The Tribe and for several years he wrote and produced plays in the New York area.
Bythewood moved to Los Angeles as one of the first members of Walt Disney's prestigious Writer's Fellowship Program. From there, he was hired to write on the hit NBC comedy series, "A Different World." He went on to write for Dick Wolf's cop show, "NY Undercover," where he was the show's supervising producer.
His debut as a screenwriter came with Spike Lee's critically acclaimed drama, "Get On The Bus." He also wrote and directed, "Dancing In September," "Biker Boyz" and the Laila Ali documentary, "Daddy's Girl: Daughter of The Greatest." Bythewood also co-wrote the screenplay for the Fox Searchlight film, "Notorious" about rapper, Biggie Smalls.
Bythewood resides in Los Angeles with his wife, director Gina Prince-Bythewood and their two children Cassius and Toussaint.

Directed by:
Reggie Rock Bythewood
Executive Producers:
Reggie Rock Bythewood
Keith Clinkscales
John Dahl
Joan Lynch
Connor Schell
Bill Simmons
John Skipper
John Walsh
Producers:
Damon Bingham
Harlan Werner
Mitch Wright
Associate Producer:
Deirdre Fenton
Director of Photography:
Cliff Charles
Editor:
Terilyn A. Shropshire A.C.E.
Music by :
Camara Kambon
Purchase

Buy the "30 for 30 Fifth Anniversary" box set. Available exclusively at Groupon ».